My camper is a 2017 RAM Promaster 159" cargo van (notes on how I made this choice). It has served me very well indeed.
interior
This pic from the build shows the basic interior layout (looking back from cab):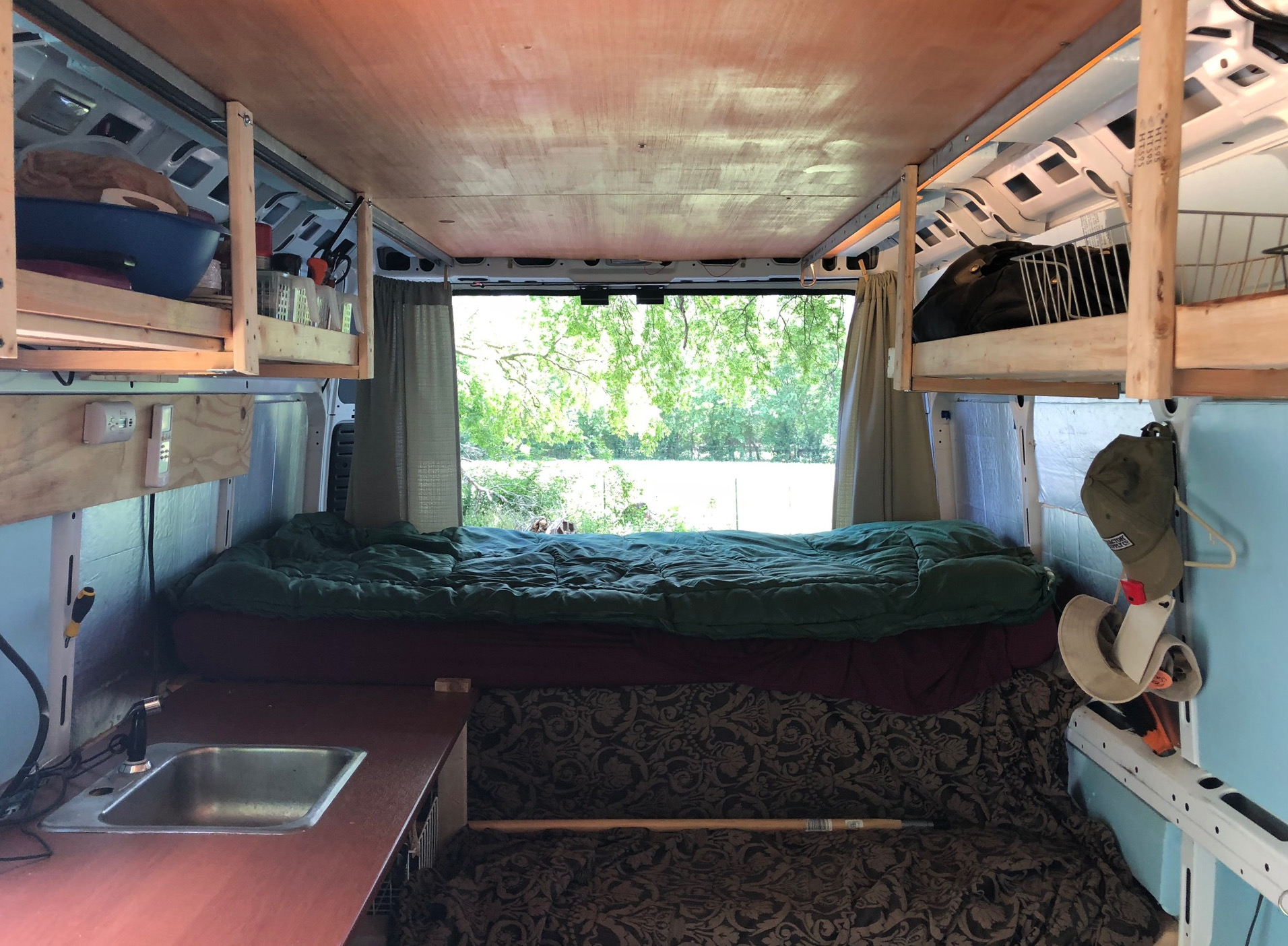 Water and galley on the passenger side
sleeping platform and "basement" storage in the back
easier-access storage (food, clothing, etc), solar components and battery bank on the driver side
light and frequent-access gear in crude shelving along the sides
power
There are 4 3 sources of power:
main solar array mounted on roof, 750w. (3x 250w Trina poly panels, 45A mppt controller). On average the setup makes/uses 1.63kWh/day, with a max observed of 4.28kWh/day when running some heavier loads.
alternator, via voltage sensing relay (Battery Doctor 75A isolator).
DIY converter (10A 24v power supply, 10A MPPT). I used the converter extensively during the build before panels were mounted but it has not been plugged in since 2018. Note: the MPPT input is on an A/B switch so it can be shared with the portable array below.
portable solar array, 200w. (2x 100w Grape poly panels). Stored 95% of the time, deployed when conditions necessitate. gave these away in Feb 2023, tired of storing and deploying them.
Power is stored in a 100Ah LiFePO4 bank from Rebel Batteries.
exterior
This pic shows the basic exterior layout: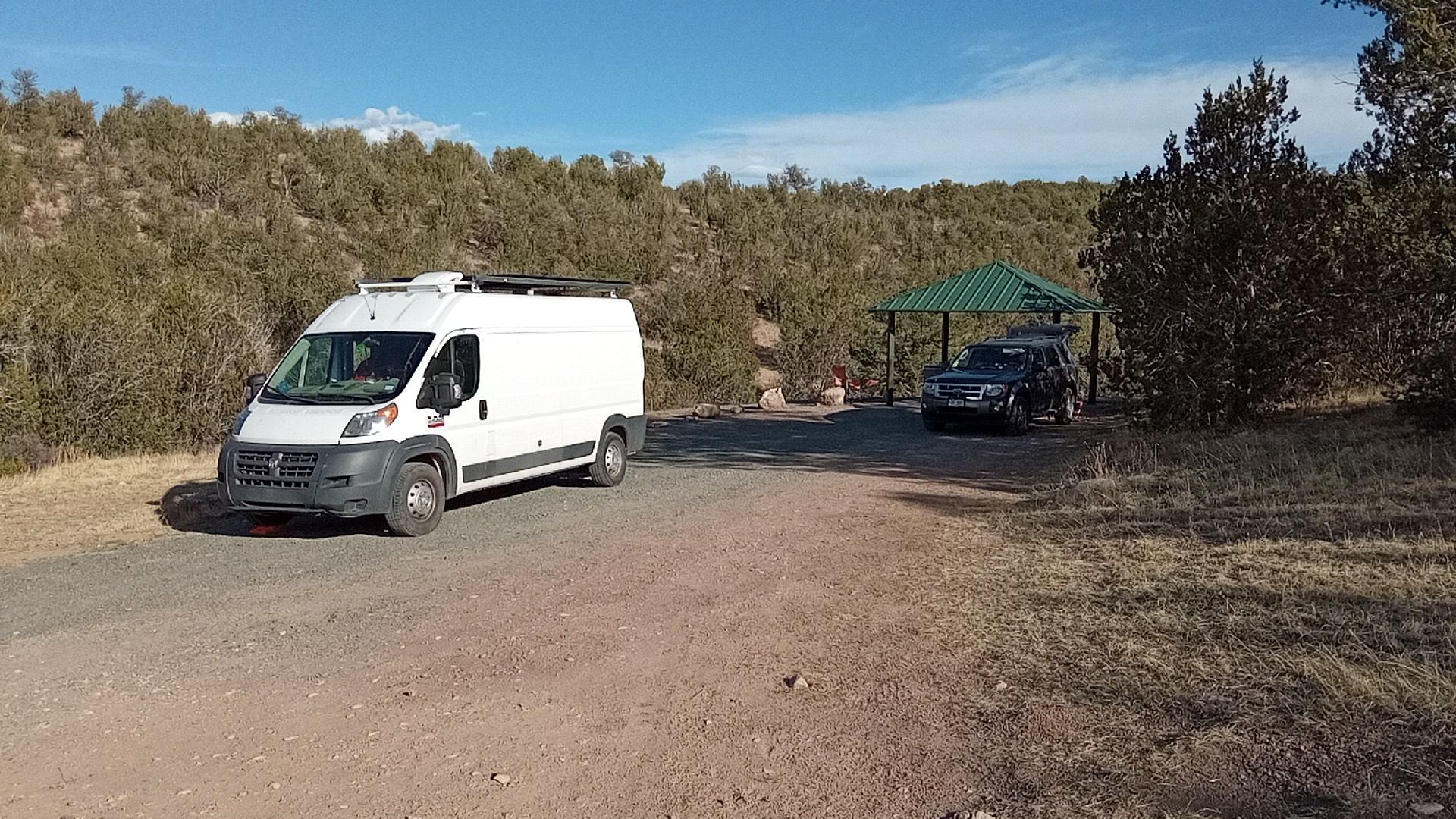 maxxfan
solar array mounted on rack and square-tube steel post material
philosophy / intended use
The camper is my retirement vehicle (figuratively and literally). Retiring early requires a tight budget, which in turn requires moving minimally, cooking for myself, and not paying for campgrounds.
The answer at the center of that budgetary Venn diagram is boondocking (dispersed camping). I generally stay on BLM/USFS land for 14d then relocate and reprovision (food, water, laundry, and packages) at some point along the relocation route. This simple life makes it possible to live on $500/mo.
materials
[see the semi-complete parts list]
I bought most of the physical stuff off Amazon, but some came from eBay etc when it was cheaper that way.
---