It was scheduled to rain last night, so I gathered up the campsite.  Since I was planning to head out in the next couple days anyhow, I topped off water from the campground and headed out.
The historic bridge as one crosses the Snake River and enters the city: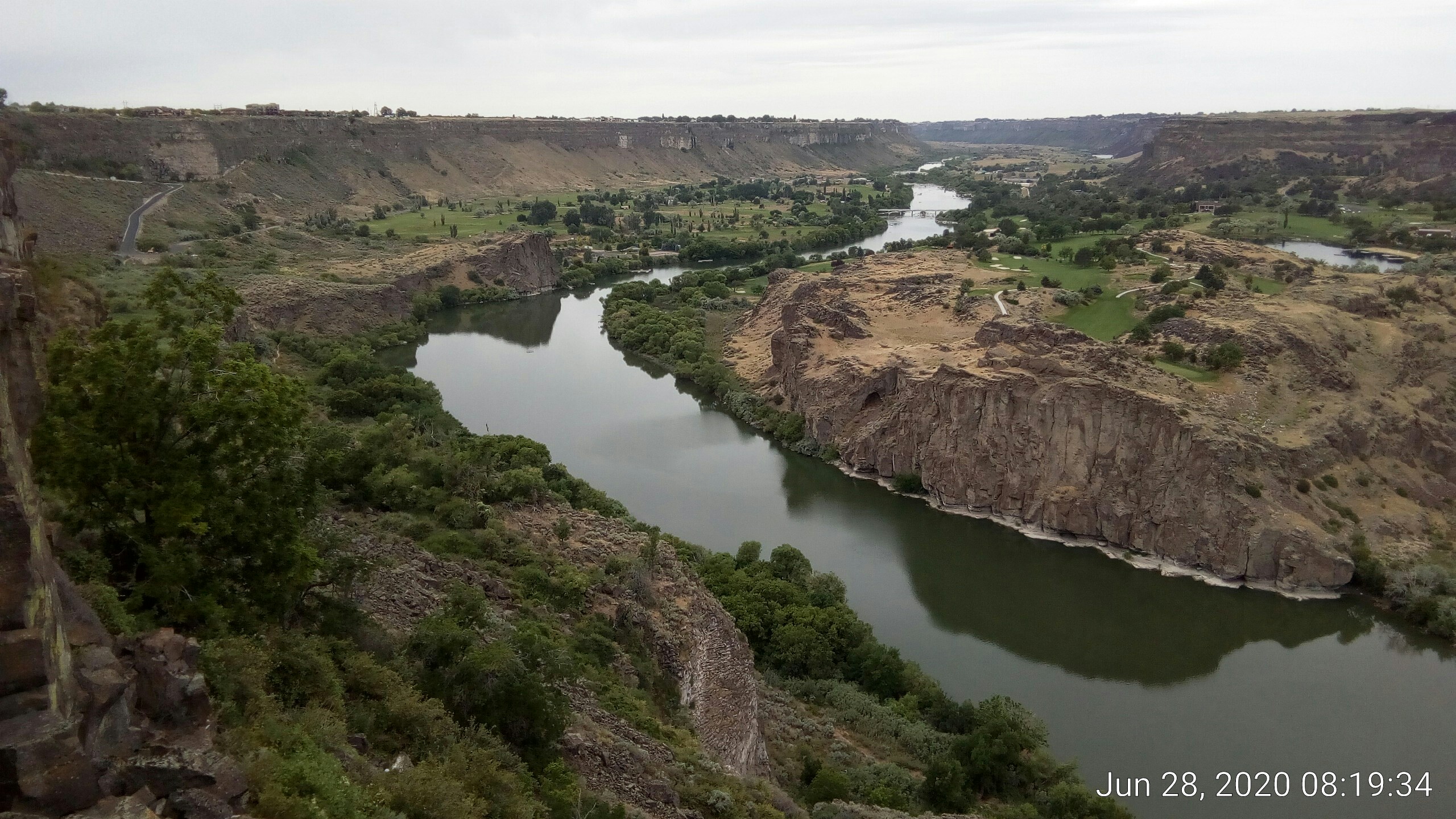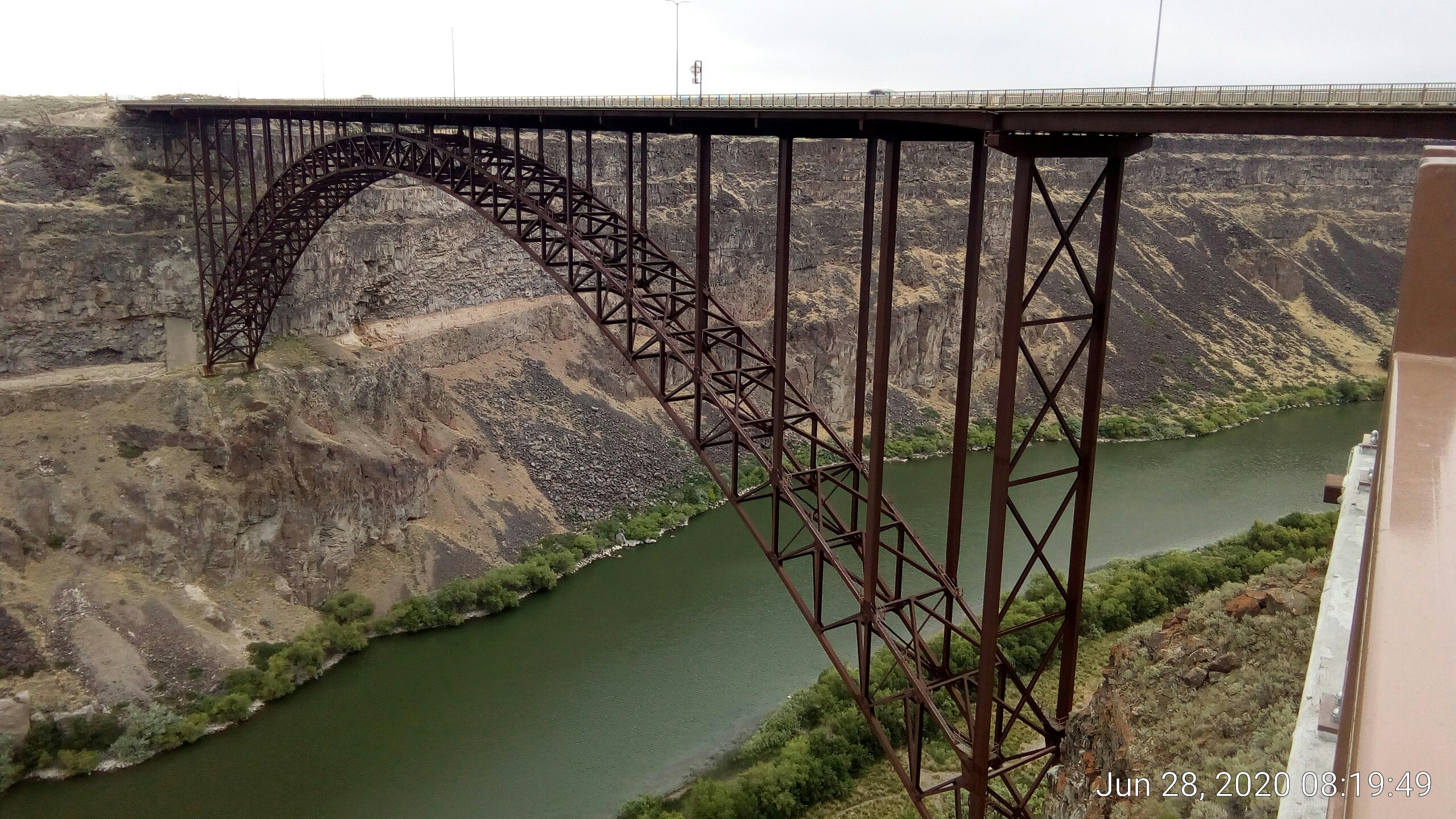 Stopped at Wally World for provisions.   Sunday morning, which is a great time of the week to shop.
The model name of this giant black and white travel trailer is, wait for it…,
S-T-E-A-L-T-H
…which is written in giant capital letters on the side: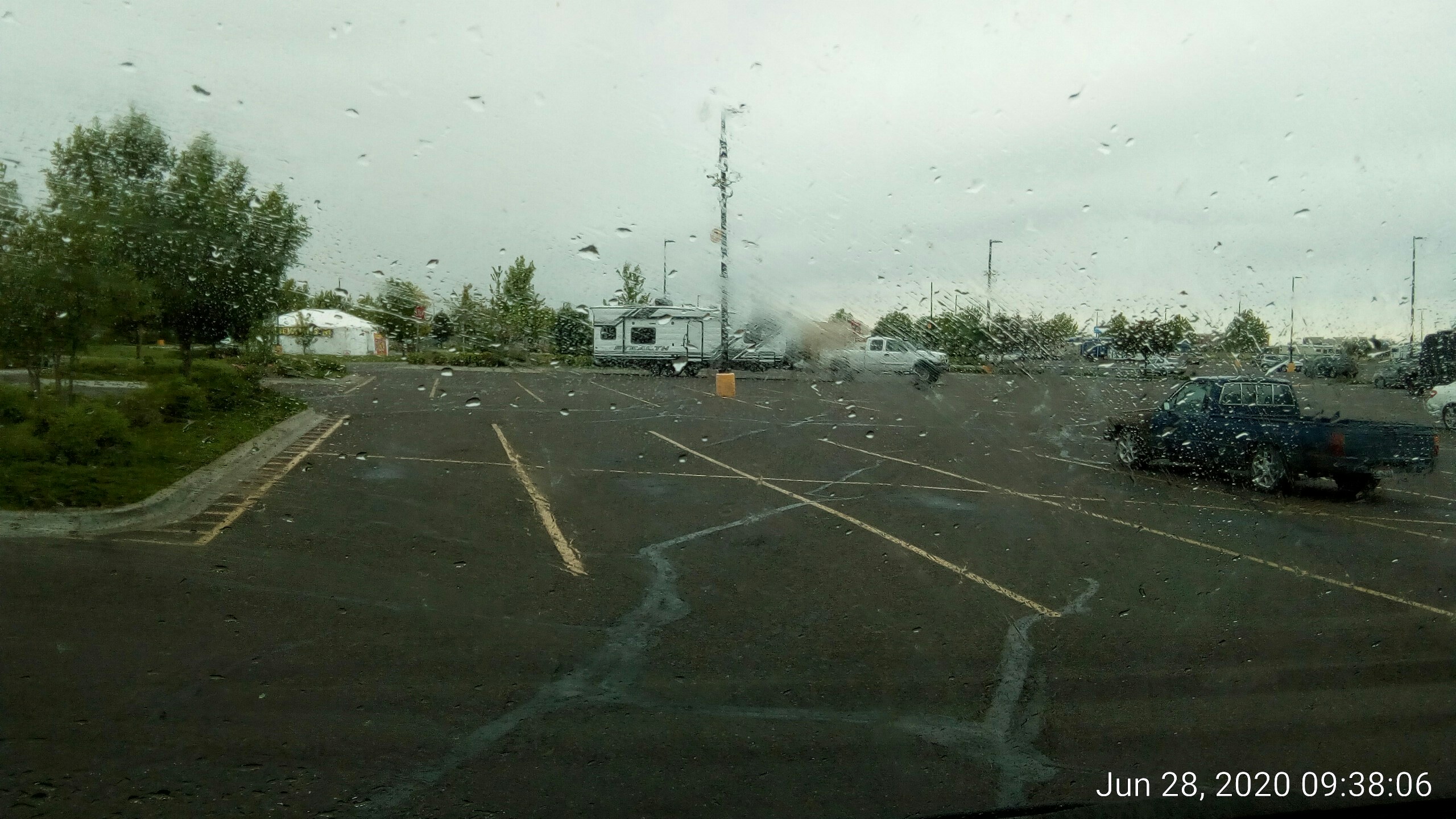 Bonus points for pulling one's Stealth with a lifted 4x4 with light bar.