the past
When I was a child one of my grandfather-figures1 smoked a pipe and I thought it was the best thing ever. Smelled great, all that tinkering and esoteric knowledge. My sister and I used to beg him fire up the pipe.
A bunch of us in the Army played with cob pipes from the PX but it didn't stick. After the army I went to college and picked up a Sasieni2 from a local tobacconist and tried on and off. I think I was mainly smoking Captain Black.
cigars
In the early 90s a gentleman turned me on to cigars, and I smoked Hondurans until the Great Cigar Boom put them out of reach for me.
vaping
I really liked DIY vaping (rolling one's own juice and winding coils), but my travels across different altitudes caused constant leakage.
It's a shame Big Tobacco was able to throw enough money around that vaping ended up being "deemed" to be tobacco-related by the FDA. Seriously, fsck that noise.
the present
When I went fulltime in the campervan in 2018 I decided to try again. I didn't/don't have a lot of extra funds so my rotation is based on functional-but-not-pretty estate pipes. Pipes can be much less spendy than cigars.
I tend to smoke 2-3 bowls a week, and typically before bedtime. Makes a nice accompaniment to reading or watching movies. I don't go to bars much, but when I do I try to find a local beer bar or brewpub with an outdoor smoking area.
pipes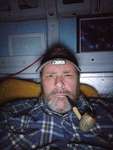 I like simple functionality and clean lines. I generally prefer straight pipes as they are easier for me to clean. I prefer short, lightweight pipes as they are easier to clench.3 I prefer relatively short smokes instead of monster bowls.
I dislike huge pipes, metal bands, and have no interest in meershaum, morta, or clay. I don't like long-shanked Canadians for some reason.
I don't like the looks of military-style pipes but I do like the functionality.
I am not great at identifying shapes, but will try.
estate pipes4 - most of these were $20 or less.

Chacom semi-bent billiard
Dr. Grabow Duke - light and slender with a very small bowl
Dr. Grabow Lark - light and slender bulldog - cracked stem :-(
Ehrlich bent (pot?)
Falcon w/three bowls
Kaywoodie Signet apple,
Peterson's sports nosewarmer bulldog
Medico Crest canadian
Old England, a Sasieni second. Odd proportions; shank seems overly delicate to me.
Savinelli (second - shield but no name embossed) large billiard. Rather heavy.
Savinelli (second - shield but no name embossed) large bent billiard, like above. Rather heavy.
Sherwood "Supreme" bulldog
Weskit nosewarmer billiard (?). Absolutely tiny.
Williard - tiny billiard(?) of Vietnam PX fame

some new budget-friendly pipes

Missouri Meerschaum cobs and hardwoods
eastern European fruitwood, like the Mr. Brog no. 52 Scoot and no. 21 Old Army.
a Morgan "Bones" short poker
tobacco
I didn't know what I liked so I bought about 50 different blends in 1oz from bulk, mainly from Pipes and Cigars. I store them in half-pint mason jars. The stuff I really liked (Engine #99, Star of the East) I repurchased in larger quantities. Some things I hated and gave away to other pipe people I met (far too rare an occurrence).
These are ratings according to me. For example, I can tell that Plum Pudding is exceptionally well-made, but it is not to my taste.
I like latakia smokiness, cedary/rosiny/ambery/incensey oriental notes, leather/saddle and dark fruit like prune. I like an honest grand-dad codgery blend sometimes.
I dislike cloying, wet aromatics. I don't like floral, perfumey, or boozy notes. I don't like gloopy blends.
English/Balkan
Blends with latakia, and especially with incensey orientals.
| Rating | Blend | Aroma notes | Flavor notes |   |
| --- | --- | --- | --- | --- |
| A++ | Cornell and Diehl Star of the East | rich and smokey | lots of incensey orientals |   |
| A++ | H&H Marquee Magnum Opus |   | leather, charred meat, some tanka? | lat, piquant meat like tangy BBQ |
| A+ | Stokkebye Balkan Supreme | Big lat and amber/rosin | yes, please |   |
| A+ | Stokkebye 306 English Oriental Supreme | lat | smoke, amber, and maybe a bit of leather. Delightful. |   |
| A+ | H&H Anniversary Kake | lat bomb! |   |   |
| A+ | Sutliffe English Oriental Supreme | warm, resiny, amber | heavy rich smoke, more rosin than lat |   |
| A+ | Cornell and Diehl Engine #99 | lat | lat, warm rosin, wood smoke, sandalwood |   |
| A+ | Lane BS-005 | like Balkan Supreme only woodier and more resiny |   |   |
| A | H&H White Knight |   |   |   |
| A | Sutliffe Balkan II | more resiny than lat |   |   |
| A | Match Revelation | soft lat, light amber, raisin | raood smoke, toasted mallow and nuts, slight rosin/amber |   |
| A | Lane BS-005 |   |   |   |
| A - | Cornell and Diehl Odessa | mild lat and amber | fleeting |   |
| A- | Match BS 759 |   |   |   |
| A- | Sutliffe Balkan II |   |   |   |
| A- | Sutliffe Majestic English | medium lat | piney? balsam? |   |
| A- | Pipes and Cigars Scotty's University Graduate |   |   |   |
| A- | Sutliffe Majesic English |   |   |   |
| B+ | Seattle Pipe Club Plum Pudding | lat with something I can't ID | high quality, lat, musty/mushroomy, black topsoil |   |
| B+ | P&C Scottys's University Graduate | mild English | decent, but not first rate. Some wood and incense. |   |
| B+ | Sutliffe Burma road | lat | "warm" flavor |   |
| B | Sutliffe English | mild, flat, some spice/sour? | Rich, cedar notes, pot? |   |
| B | Sutliffe Heavy English | medium lat | nice aroma, maybe some floral when burning? |   |
| B | H&H Larry's Blend | medium lat, med amber | savory, veers into soapy or would be rated higher |   |
| B | Stokkebye Proper English | medium lat | good, needs more Lat |   |
| B | Match Walnut | inoffensive, light english,woody. | woody, not great. Codger version of English? |   |
| B- | Stokkebye English Luxury | light lat, light perique | too mild. Prefer their Proper ENglish |   |
| C | Sutliffe Fox & Hound | perique? |   |   |
| C | Sutliffe Lord Nelson? | perique? pungent | pungent but good. Not for public smoking. |   |
| F | Sutliffe Stoved Black Virginia | dirt, slightly sweet | wiry and flavorless |   |
codger
| Rating | Blend | Aroma notes | Flavor notes |
| --- | --- | --- | --- |
| B+ | Sir Walter Raleigh (SWR) | basil, pho, anise, prune | medium codger, light pot |
| B+ | Stokkebye 31 Optimum | sweet, stonefruit, codger grandfather | nice but not great |
| B+ | Sutliffe Mix 79 | boozy in a good way, gummy | codger |
| B+ | Lane RLP-65 | tanka? dark fruit | good codger, burns well when dry |
| B+ | Lane 1Q6 | vanilla | pleasant room note |
| B | Prince Albert (PA). | horse feed, in a good way | leather, tobacco |
| B | Granger | tobacco | tobacco. As one reviewer said, "I purchased Granger to get a cube cut Prince Albert but instead I got a chunkier Prince without the Cocoa topping." |
| B | Pipes and Cigars Russ' Cavendish in the Woods | sharpish horse feed | nice codger |
| B- | P&C Scott's Butternut Burley | mild, caramel? | pleasant mild aroma, burley |
| B- | Amphora Original | raisin, oak, odd floral? | good codger |
| B- | Match Amphora | perhaps sweeter (more raisin and vanilla?) | very pleasant but too intense. Cut with something plain. |
| B- | Amphora Full Aroma | bright orange zest |   |
| B- | Match Carter Hall | I like it better than actual CH |   |
| C+ | Sir Walter Raleigh Aromatic | Cocoa, candy, bourbon | light candy, perfume, soapy? |
| C | Carter Hall (CH) | slightly sweet/warm. Light rum and walnut? | warm, codgery |
| C | Half and Half (H&H) | mild tobacco, cat vomit, honey?, anise | cigarettes at first, then leather and light cocoa |
| C | Lane Limited | nondescript codger | smokeable codger |
| F | Velvet | disgusting cheap booze |   |
aromatic
| | | |
| --- | --- | --- |
| A few aromatics, though I find them relatively difficult to smoke |   |   |
| Rating | Blend | Aroma notes | Flavor notes |
| --- | --- | --- | --- |
| A | Cornell and Diehl Epiphany | dark, "burgundian", toffee/caramel | rich, the best codger? |
| B+ | Casey Jones Heroes Blend | vanilla, tonka, cream | traditional but not codger |
| B+ | Sutliffe 150 Mark Twain | dark fruit, rum? | codger. Very wet, let dry. |
| B | Sutliffe ZBC - a guilty pleasure | raisin | nutty, codgery, gf-friendly |
| B | Pipes and Cigars Scott's Butternut burley |   |   |
| B | Stokkebye 615 Black Coffee | treacle, dark chocolate | pleasant, some coffee |
| B | Lane Black Raspberry | raspberry | stonefruit, raisin, rum? |
| B- | Lane Limited | citrusy, boozy, fermented raisins |   |
| C | Sutliffe Dark Decadence | cocoa, chocolate, coffee | very wet |
| C | Lane BCA | light horsefeed, in a good way | very wet and hard to dry out. |
| F | Stokkebye 24 Nougat | nougat, caramel, cloyingly sweet | whole lotta nothin' |
| F | Sutliffe Caramello | fake caramel | meh |
misc
I don't know how to categorize these
| Rating | Blend | Aroma notes | Flavor notes |   |
| --- | --- | --- | --- | --- |
| A- | MacBaren HH Old Dark Fired | smoke, cinnamon | "burgundy", stays cool |   |
| A- | Sutliffe Voodoo Queen | mocha, cinnamon, spice | some smoke, good |   |
| B | Match Early Morning | light syrup, pancaces | savory, good but not memorable |   |
| B | H&H Anniversary Kake |   | dark fruit |   |
| B | Cornell & Diehl Engine 611 | tanka? white chocolate or vanilla | butter cream |   |
| B- | Match Nightcap |   | warm, "reddish" flavor |   |
| C+ | Match Flying Dutchman | faint wood, faint caramel squares | burns hot but smells good. Smoke in public |   |
| C | Match Sugar Barrel | nondescript codger |   |   |
| C | Match John Rolfe | old hotel upholstery, mild caramel |   |   |
| C | H&H Louisiana Red | mild perique sourness |   |   |
| C- | Match Elizabethan | Rummy? | sharp tobacco |   |
| F | Match My Mixture 965 | light wood with lighter resin | floral, perfumey, detergenty. No. |   |
| F | Stokkebye 701 Virgina | hay, light sweetness | very light. I think I don't like Virginias. |   |
| F | Stokkebye Luxury naval flake | deciduous wood, grain, protein | bark, "brown", harsh, twiggy. People smoke this? |   |
| F | Daughters & Ryan Cockstrong | fluffy. Animal fur. Old Furniture | No |   |
| F | Daughters & Ryan Three Sails | Air, cardboard | no |   |
| F | H&H AJ's VaPer | cigarette light raisin | cigarette, slightly acrid. Nope. |   |
DIY blends
| Rating | Blend | Aroma notes | Flavor notes |
| --- | --- | --- | --- |
| B | codger blend 1.0 - 50% Match Amphora, 50% Granger |   |   |
further reading