MRIs are scheduled
I held a sit-in in the Radiology department. Not really, but I brought lunch and a fully-charged phone just in case. There are three scans scheduled:
Jan 19: C-spine, T-spine
Jan 20: brain
This means I am free to leave ELP and boondock for a while. The closest real spot is the Organ Mountains national monument just north of Las Cruces. Maybe an hour's drive from ELP.
coasting pasta redux
I repeated the experiment from the other day with a 6c of water, 4 min boil, and 10 minute coast. Seemed to work fine.
Served spaghetti with a little butter and spicy andouille sausage I got on clearance. I'd cooked the sausage in the crock earlier that day, 3 hours on HI (270Wh). I call this Cajun pasta.
boondocking in the Organ Mountains nm
There are several small pullouts and maybe 3 larger ones available. I picked a small one because I can fit, leaving room for bigger rigs that might need bigger spots. This one is al ~200ft from the road in case I need to hit Cruces for some reason. The two-track is covered with large-ish rocks (cantaloupe?) that require picking around. So less driving on it the better (according to my tires).
daily cardio
Dog and I walked the Baylor Canyon boondocking loop to check on condition, changes, open spots, etc. We came back up Baylor Canyon rd. The road has nice shoulders and low traffic so we weren't worried about that.
I traced around the walk's path in what I guess is periwinkle. I was aiming for blue: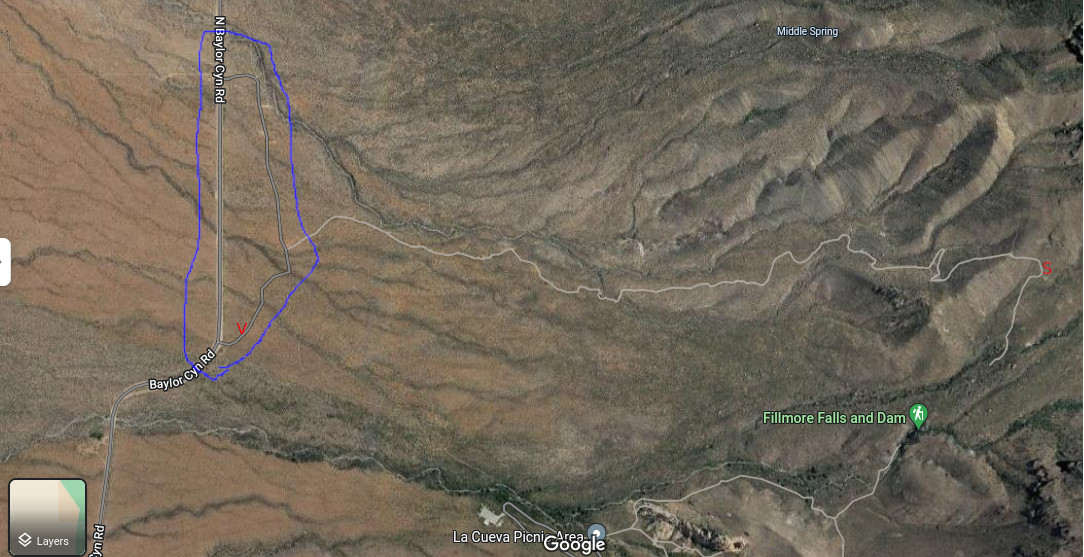 The V on the left side is present campsite of the van. The S on the right side is the saddle I hiked to in 2018.
This is the general area on Google Maps.
As we returned to the entrance to the loop I snapped this pic of where the camper is: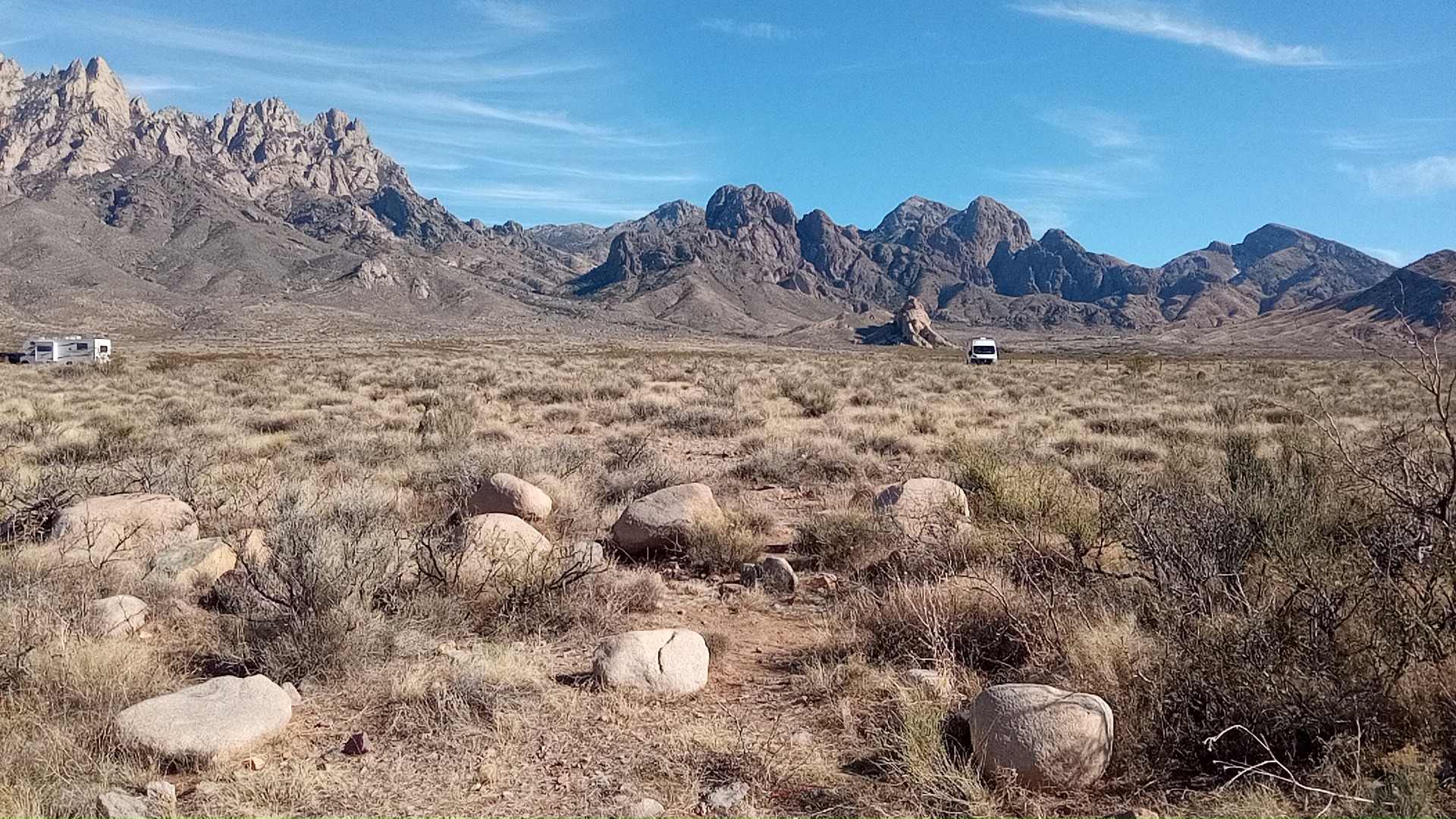 My nearest neighbors (Class C on left side of pic) are Doug and Rene from Ohio.
comments
mastodon comment thread for this post
twitter comment thread for this post