November
November was hectic and I am ready to do some in-place boondocking again. I steath camped in ELP for about a month. There are definite benefits to being in town (wifi, access to amenities like water, toilets, planet fitness, etc. Drawbacks are mainly the opportunity to spend money and the requirement to move at least 2x/day (day spot, sleeping spot).
I also drove to DFW for Thanksgiving. This would have been the first leg of the Great Loop of 2022 but I decided to delay that bucket list circuit to 2028. This would result in some backtracking (see below).
Let's compare October to November to see how unusual the last month was.
October according to Google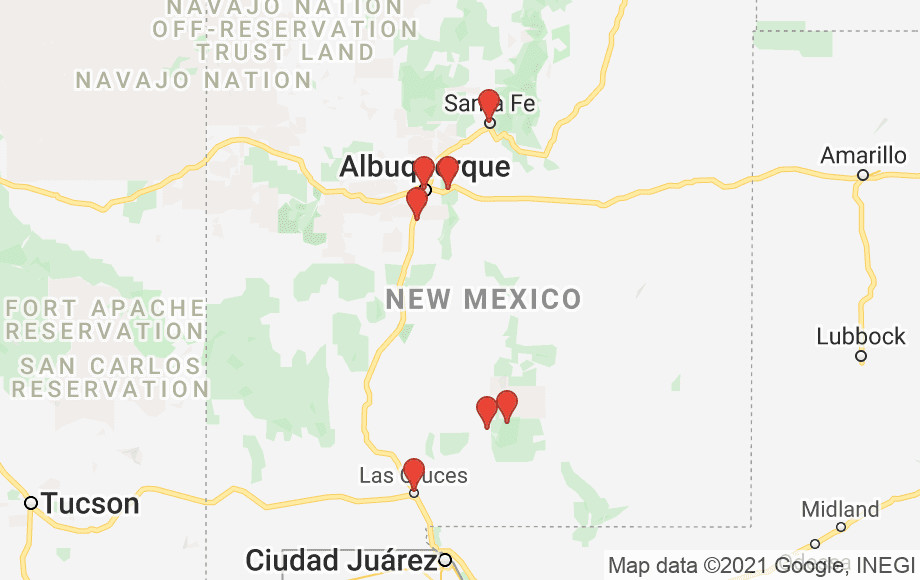 Typical month. 285 miles in the course of the month, changing latitude (north to south) and elevation (higher to lower) to follow about 70 degrees F. This is how I (literally) roll and how I get by on $500/month.
November according to Google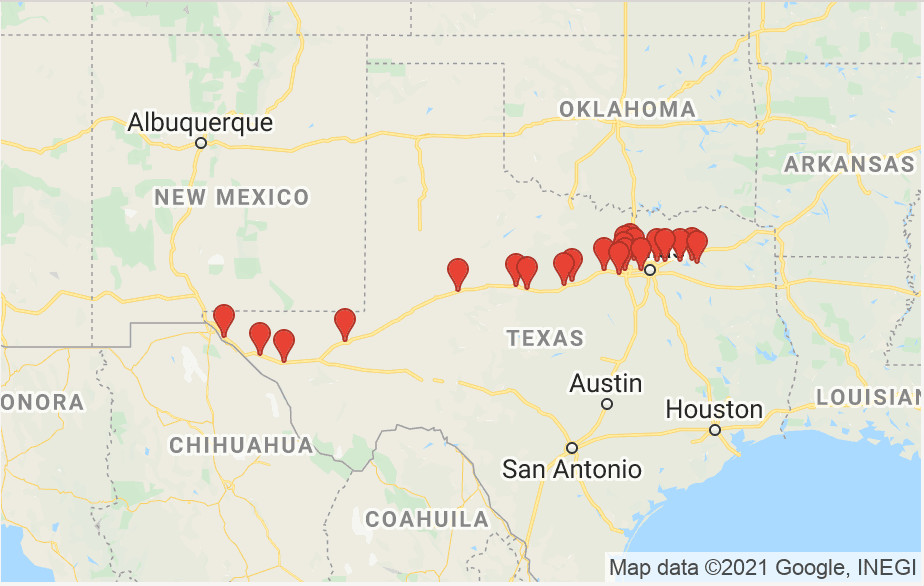 Doesn't look that different but it is:
all that driving was done in about a week
the image is not to the same scale; google zoomed out to get the whole thing in the pic. The distance from west to east was 699.8 miles
it was a round trip
So this is 1,400 miles in a week compared to October's 285 miles in a month.
logistics of the Tucson relo
There were a few factors contributing to the time of my western migration toward the Quartzsite area for the winter.
temperature
The main factor was weather and temperature. Overnight temps in the El Paso area starting to head toward freezing. I don't like freezing. Looks like I timed it about right; the first freeze for ELP is forecast to be tomorrow night (Saturday night).
delays
There were a few delays holding me in place.
eyes
I had my exam in October. During that exam the doctor spotted Something Odd in the optic nerve of my right eye (the one with worse vision). No reason for panic but it warranted a follow-up to rule out reasons for panic. :-) Since I was leaving town for tgiving the followup was scheduled for the week after. I had the followup and the Oddness has been downgraded to "watchful waiting".
I had also put in a request with the VA for info on how to get glasses ordered. Online information is vague and of no practical use. After a week I figured they weren't going to call/email.
amazon
I had scheduled an Amazon package to be delivered the day before the optical exam so I could pick it up and head out. Due on the 7th, the package didn't ship until 10pm on the 8th. They predicted delivery on the 10th. Nope, I'll reorder and have it shipped to Tucson. They can retrieve the delayed ELP package and refund it. I don't like tying up an Amazon locker slot but it was there fault not mine.
NOW they tell me
I headed west out at around 8am on the 9th.
About 10am two things happened:
Amazon delivered the package in El Paso
the VA finally called back and said I'd have to order glasses in the main VA installation in El Paso. Sigh. I'll order the glasses next time I am in El Paso.
Grrrr.
the drive
I took the drive very easy, as I usually do. Factors:
drive when alert and willing
rest when weary or otherwise off my game
drive when sun is at my back (mornings for a westward relo)
drive when wind is neutural or at my back
The wind was very still until the last 100mi or so, then a substantial headwind developed. I usually cruise at 62mph but since there were many lanes (including slow truck lanes) I dropped my speed to 55mph. It makes a noticeable difference in MPG, wind noise, and stability when headwinds are present.
On the way Muffin learned two new tricks: moving the windshield wiper controls while I was in Walmart, and knocking over my luci light so she could stand on it and turn it on. More about the Luci in a later post.
PF in Tucson
First stop in Tucson was a Planet Fitness. I didn't remember I'd been to this one before until I arrived. It has the best showers I've seen in a PF. The materials aren't expensive but they look great, and the design is both practical and delightful.
The shower has a small antechamber to put your stuff. There is no shower door or curtain, just a raised step-through into the shower proper. I have loved this design since I first encountered it in a 1940s motel in Roswell, NM twenty years ago. If I win the lottery and build a house it will have showers like this.
The water was hot and I lounged under it, daydreaming about this make-believe house.
suspend or not
I reinstated my PF membership with the intent of using it on the aborted Great Loop. I'd thought about suspending it when I went to Q, but now I see there are PF in Yuma and in Lake Havasu City. Since I'll be rotating through those locations I think I'll keep it active for now.
Snyder Hill BLM
My Tucson-bound Amazon packages are coming in near I-10 on the SW side of the city. And I need to hit the local National Park (Saguaro) to get my NP pass replaced. It fell down a crack in the dash. And no, I'm not the first person this has happened to!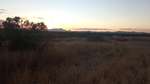 The closest BLM land to this area is Snyder Hill BLM, a convenient but unlovely spot within city limits. I chose a spot on the south side of the hill to avoid getting shaded. There is some road noise but it's not obnoxious. It'll defintely do for the time being.
There are no freezing temps in the 10-day forecast here. After running errands on Amazon delivery day I have options:
return to Snyder to finish out the 14d limit
head over to the nearby Old Ajo Highway BLM. Looks more wide-open. I haven't been there so I might sniff around
head further west, making progress toward Q. Unlikely.
comments
twitter comment thread for this post