Sacrament, CA to Tonapah, NV
My objections to CA are a bit of a dead horse, so I won't repeat them here.  The arctic blast has passed and it's bearable in NV again. 
Google Maps said the fastest route to Tonapah was through Reno, but I went south to see Yosimite.   I recently learned from the highest authority that it's pronounced "Yo-semite".  I forgot to test out my new knowledge on the rangers, but I bet they would be impressed.  
BLM land outside Tonapah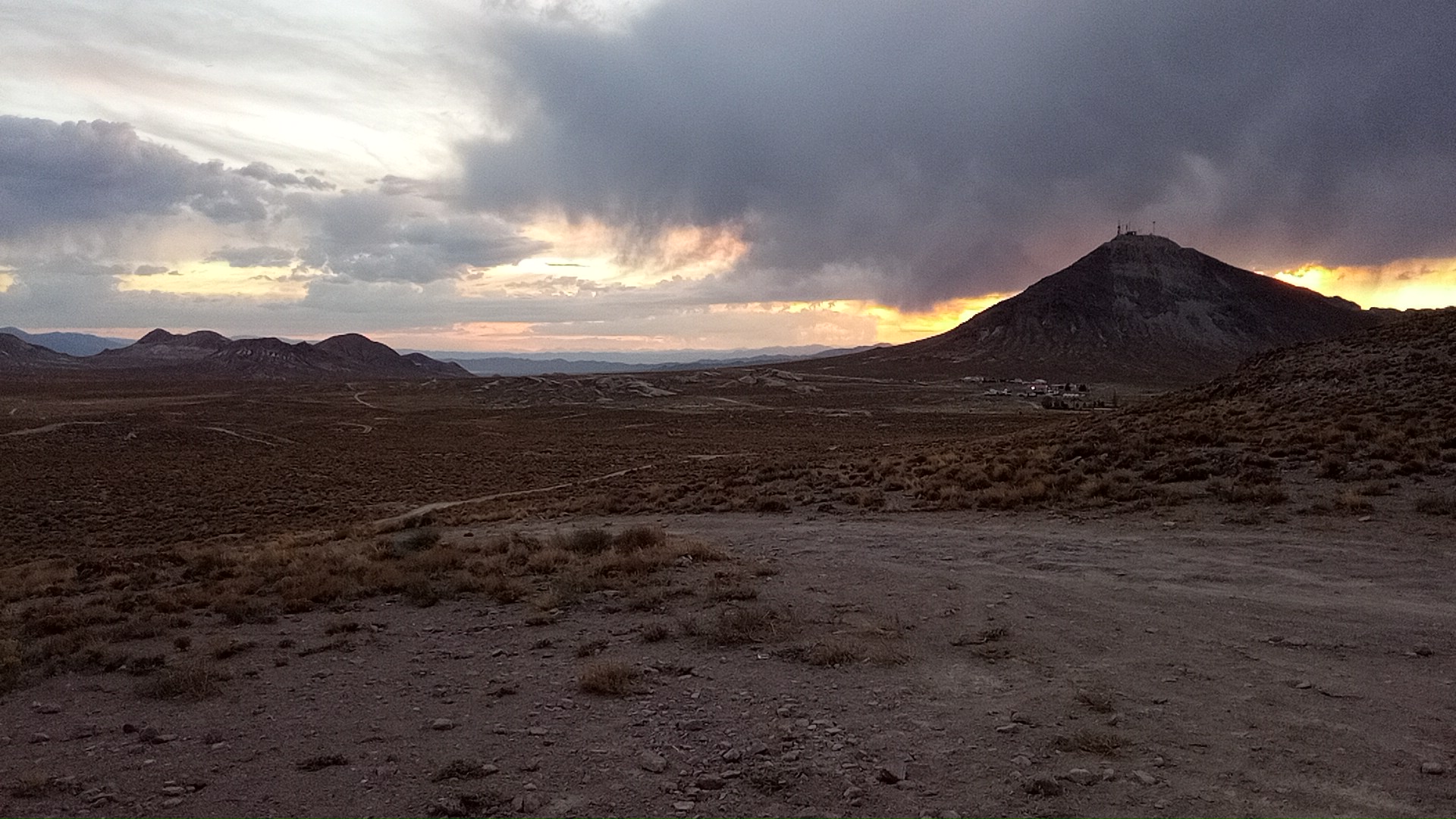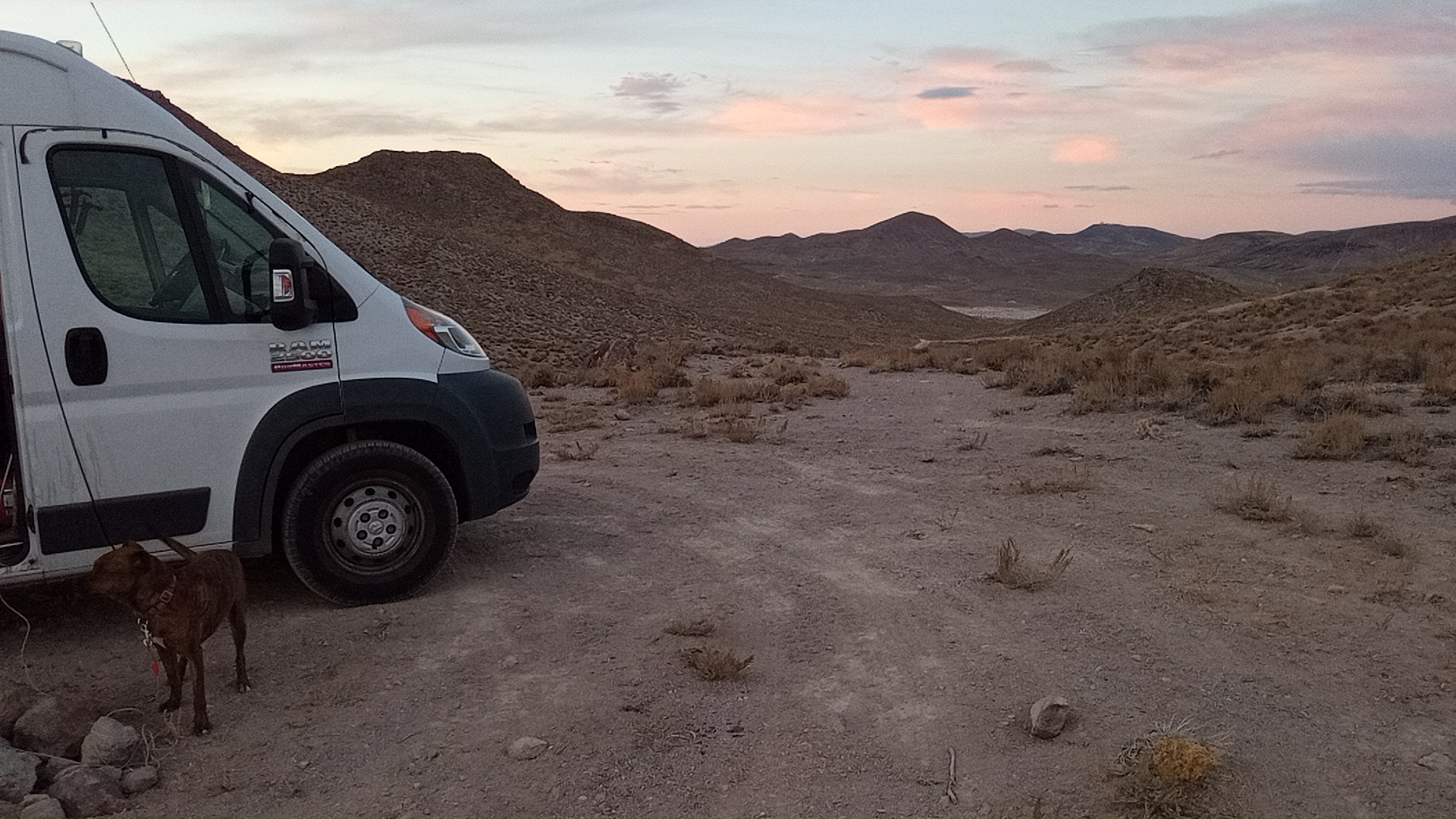 I can see the highway from here but can only hear it when semis use their jake brake.
Tonapah sits on 95, and from here I will work my way south with the weather:  Rhyolite (a ghost town), Pahrump, Lake Havasu, q-town, etc. 
election day
I wanted to be away from "civilization" in the aftermath of the elections.  With any luck my 14d stay on this BLM land will be sufficient time for the celebration and/or Civil War 2 (choose your adventure) to blow over.  I'd appreciate it if everyone used up all their ammo before I have to return to town for reprovisioning. 
health update
Last move I could only drive for about 30 mins before the pirriformis pain started getting to me.  On today's long drive (5 hrs) I stopped for restroom breaks for me and Muffin but experienced no discomfort.  Toes are still tingly/numb but no pain.  I'm hoping we'll be able to hike a bit up here.