Waldport south to Yachats
Waldport
I left Waldport heading south as the sun started to go down (ie, solar yield decreasing).
Before I left I walked the dog as usual.  The beach we walked on a few hours before was buried under the tide: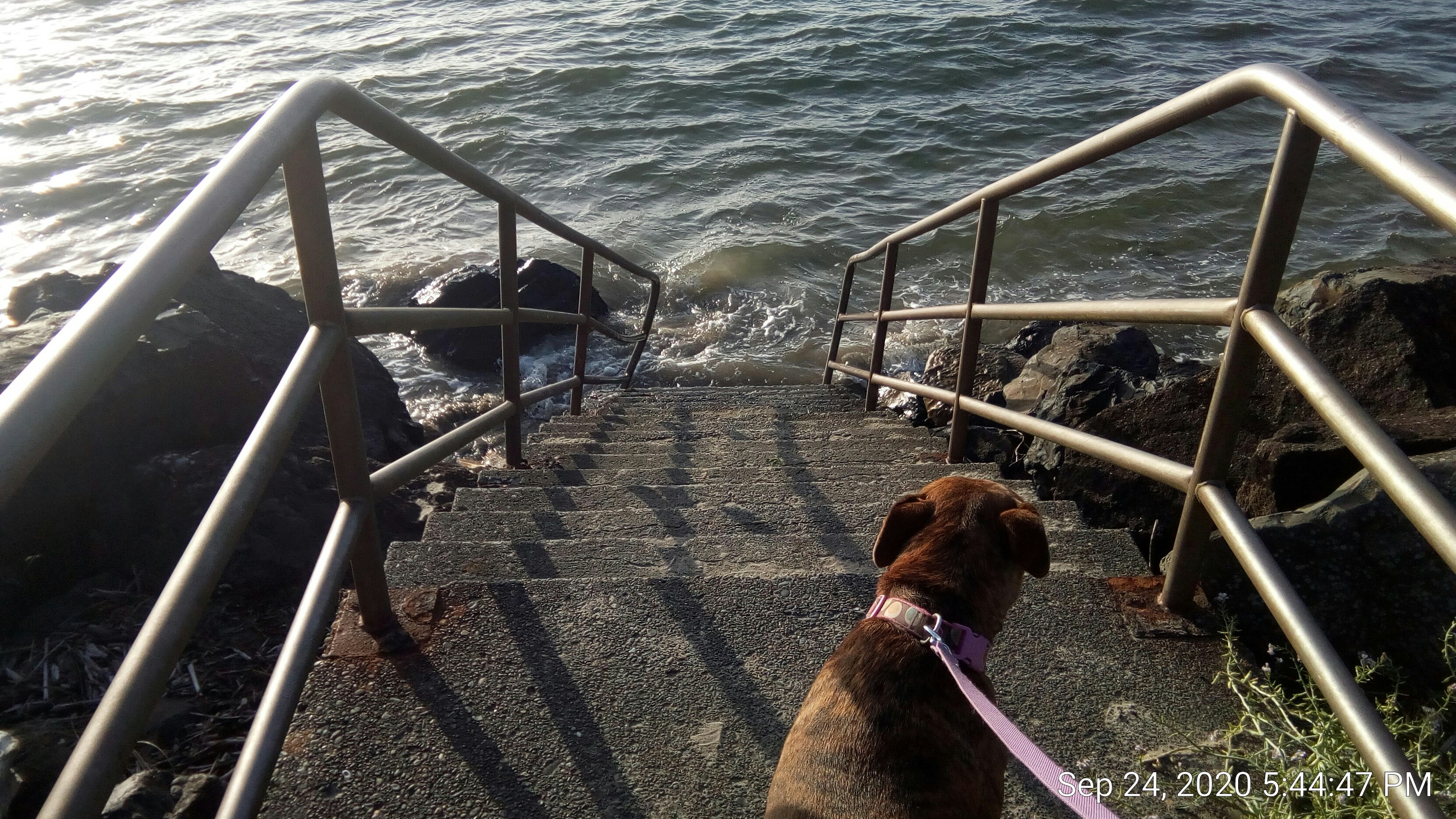 Some small fishing boats came in close to check the traps: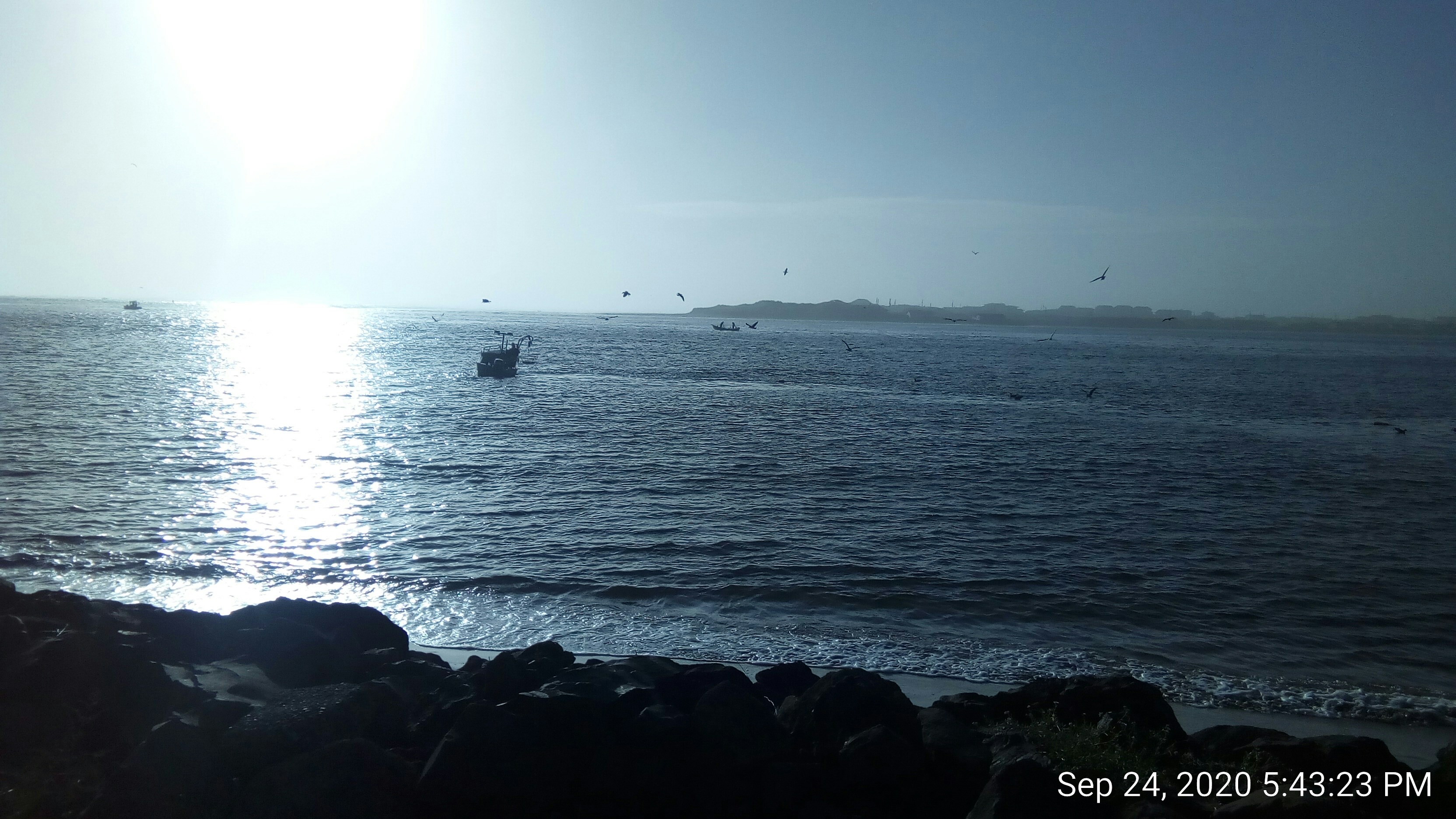 There is a massive difference in boat-handling skills between recreational boaters and people who do it for a living.  These guys maneuvered the boats  like barrel riders at a rodeo.  In a world so full of idiocy and incompetence it's a pleasure to watch someone who's good at their job.
Biggest piece of driftwood I've ever seen, about 4' off the sand at the highest point: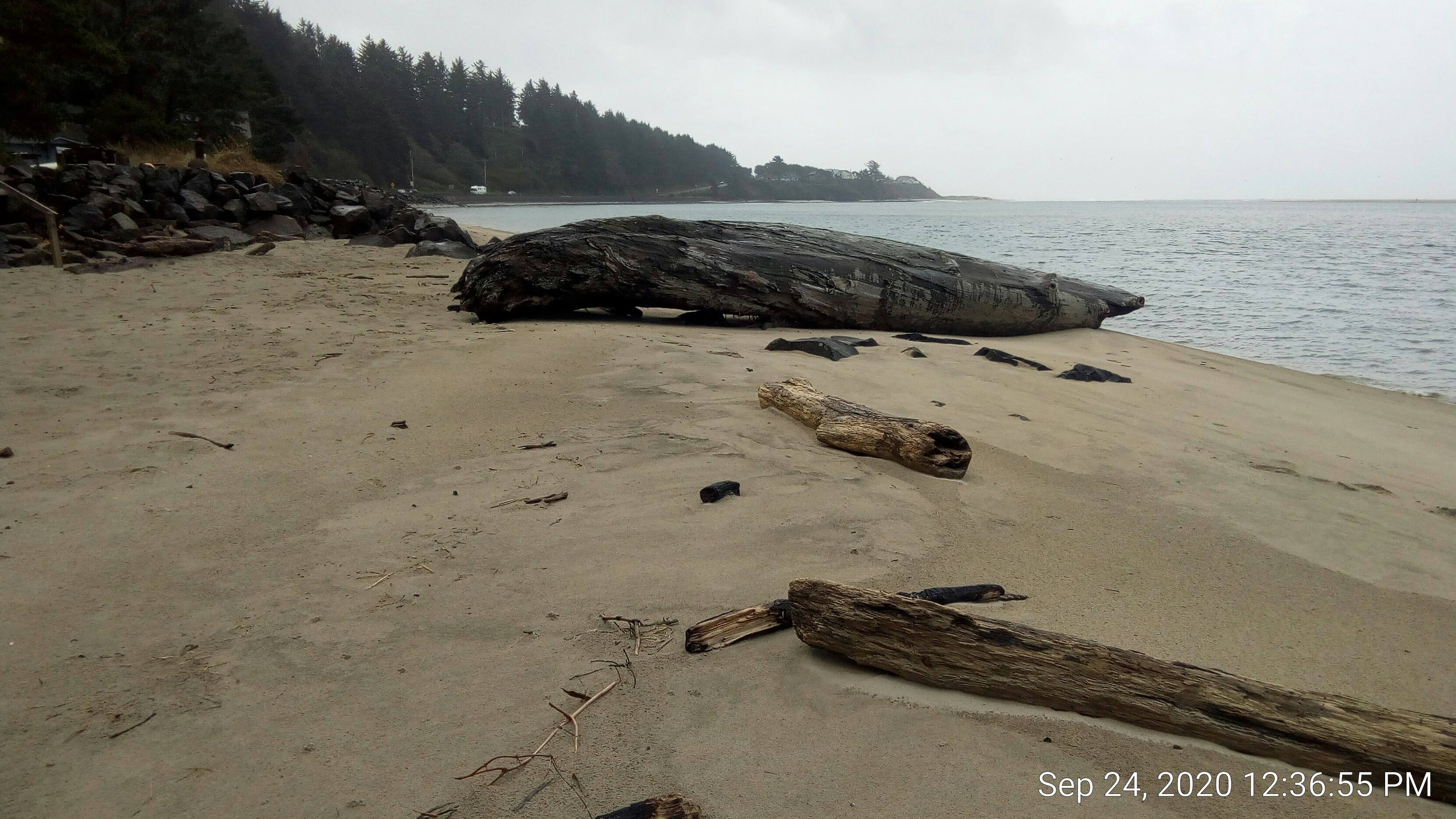 Yachats
Only a few miles down the coast, but Yachats has quite a different feel.  More subarus and fewer lifted brodozers with loud exhausts.  Some art galleries, a brewpub.  I like it.  The downside is poor Verizon signal.  I had zero bars where I stealthed last night and had to use my backup freedompop ATT phone (200Mb/mo).
The sea is quite rough here, waves slamming into large rocks.  I'd guess the waves are 6' tall:
[caption id="" align="alignnone" width="3328"]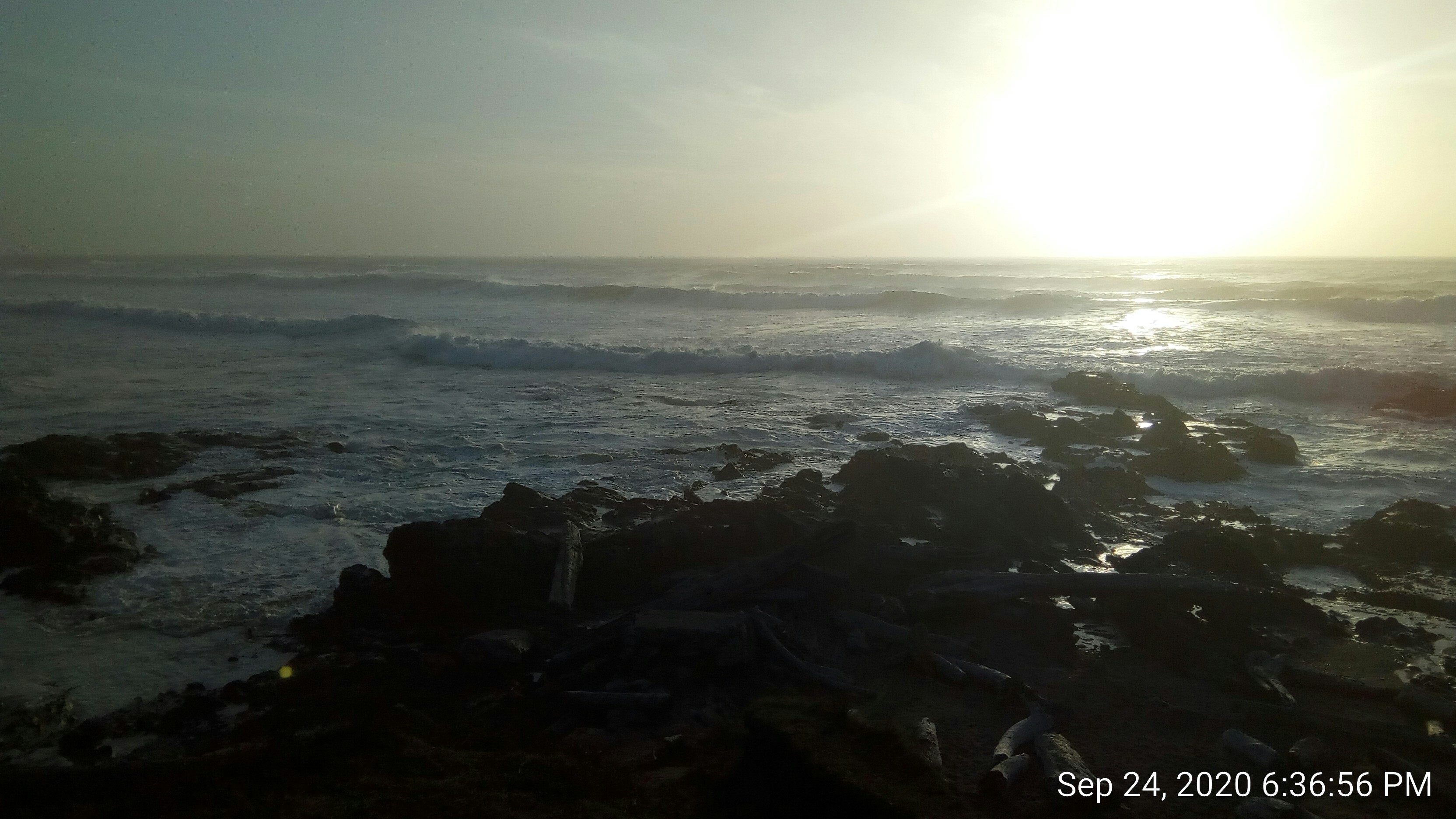 looking out from a raised observation deck[/caption]
There are paths leading down and I'm not gonna do that.
Pic was taking at a tiny state park.  There are a bunch of these, basically small overlooks where a few vehicles can park for day use only.  This one has a bathroom and trash cans.  I noticed an older Toyota-powered Class C stayed the night;  I hope he doesn't ruin it for the rest of us by breaking the rules.   I do have a bar of Verizon here at the overlook.
The south wind is quite strong, consistent 20mph gusting to 30.  When Muffin made her morning download the droppings did not land directly below her but several inches to the north.  There is a gale warning:
...Gale Warning, south winds 25 to 35 kt with gusts up to 40 kt and seas 15 to 16 feet at 14 seconds expected. For the Small Craft Advisory, south winds 15 to 20 kt with gusts up to 30 kt and seas 14 to 16 feet at 14 seconds.
Sky is completely overcast and darkish with light rain.   That combined with the 10:30am solar position results in 55w of solar harvest, about 10.5% of rated.  Hoping for 75w by solar noon – 1:07pm.  .
The rain should clear and sun is predicted from Saturday afternoon.  I'd like to get to the Coos Bay area, though it is supposed to be 85F there on Monday so maybe I'll take my time.