Hood River, OR via Baker City
I knew the stay in the Blue Mountains would be relatively short since a delayed package would pull me back to Baker City USPS.
Temps dropped on that mountaintop into the low 30s;  this spurred my decision to head to Baker City.  I don't mean the low temps chased me off;  I mean the low temps meant Baker City's lower elevation would be bearable for my errands.
The drive off the mountain was epic.  I didn't see another vehicle for an hour but did have to dodge a few cattle on the highway.  I didn't see a power line for 1.5 hours.
I picked up my package in Baker City, a parcel of KIK locks for picking practice from a generous redditor.  I'll pick them and attempt to convert one mortise lock into a practice lock.  This involves manual grinding and tapping for grub screws.  More on that later.
While in Baker City we stopped at The Ison House for a beer.  I think they are a B&B branching out into the pub market.
[caption id="" align="alignnone" width="2560"]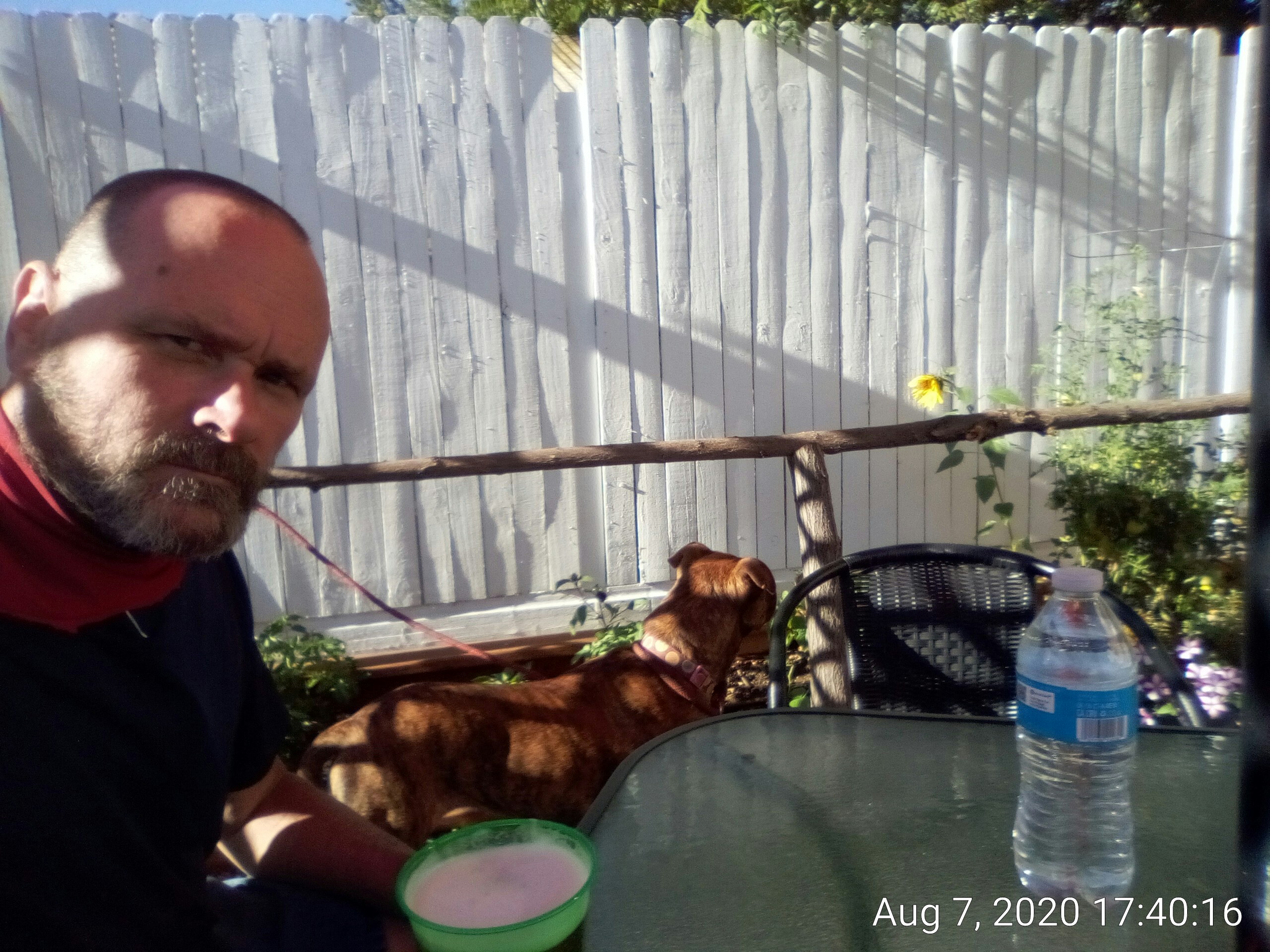 Muffin is watching over the tomato plants[/caption]
Gassed up the van and headed toward Hood River.  Stopped in Island City (nearest Wally World) for provisions.  Two shoppers were dry coughing.  Both of these Mensa candidates were wearing their masks under their chin.  "Muh freedumb."
Took a nap at a rest area about halfway.  Got to HR and found a spot in the NF outside town: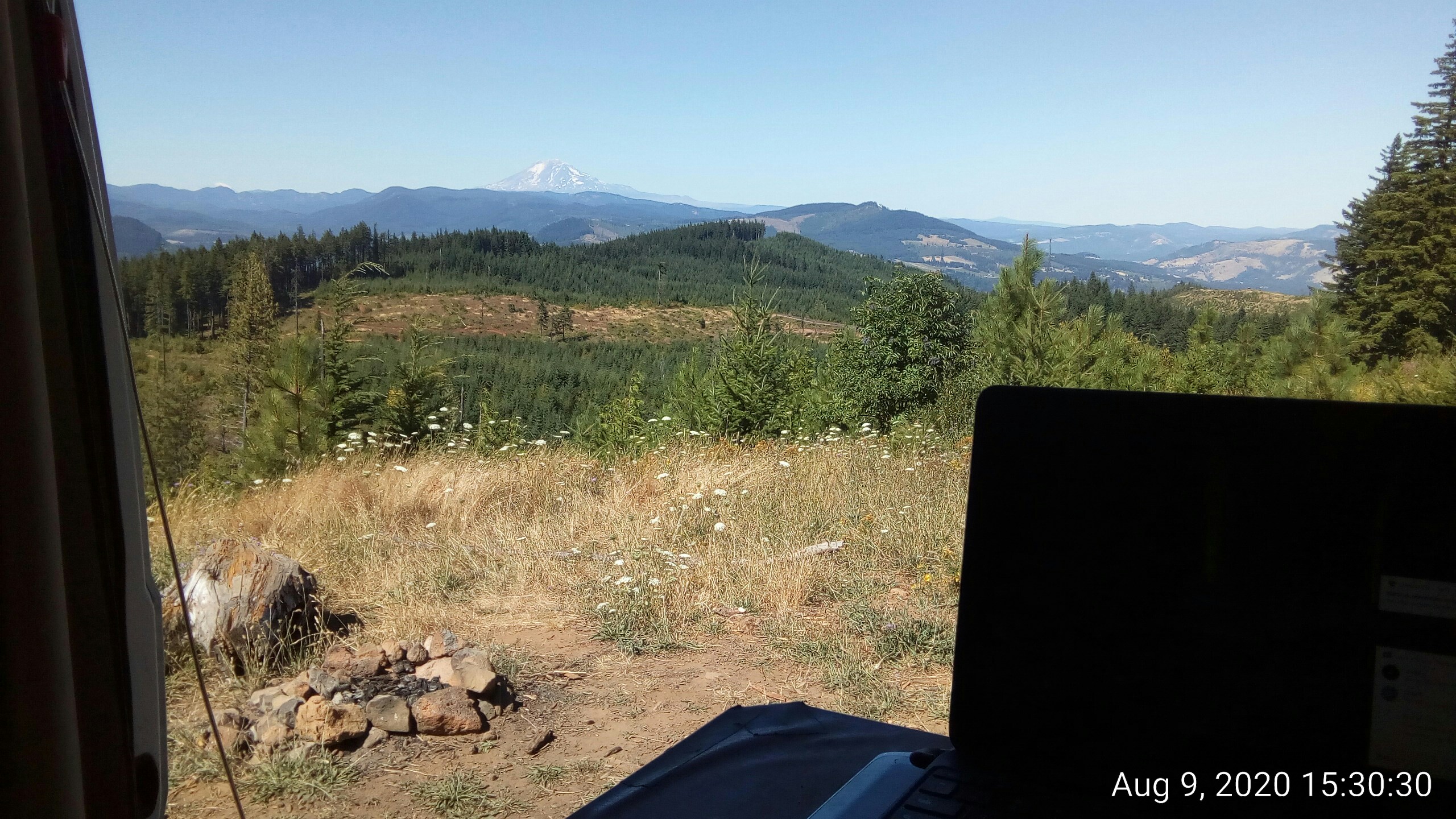 It's on the  NF boundary but this fire ring suggests it's a common camping spot.  Mt. Hood is the ghostly presence in the background (left third of the pic),  with snow still intact in mid-Summer.