snowbirding has commenced
Crashed overnight in an I-10 rest stop south of Phoenix.  Woke up and it felt like the spiritual commencement of the adventure, even though it's technically been underway a while.
it was mild and the sun was out

the cinder-y desert pavement was easy for Muffin to take her walk on

the rest stop had a potable water station so I filled up.

we were out of the snow
Snow, you say?  Yes.  The delayed dental visit in C. Juarez put our departure in the middle of this snowstorm: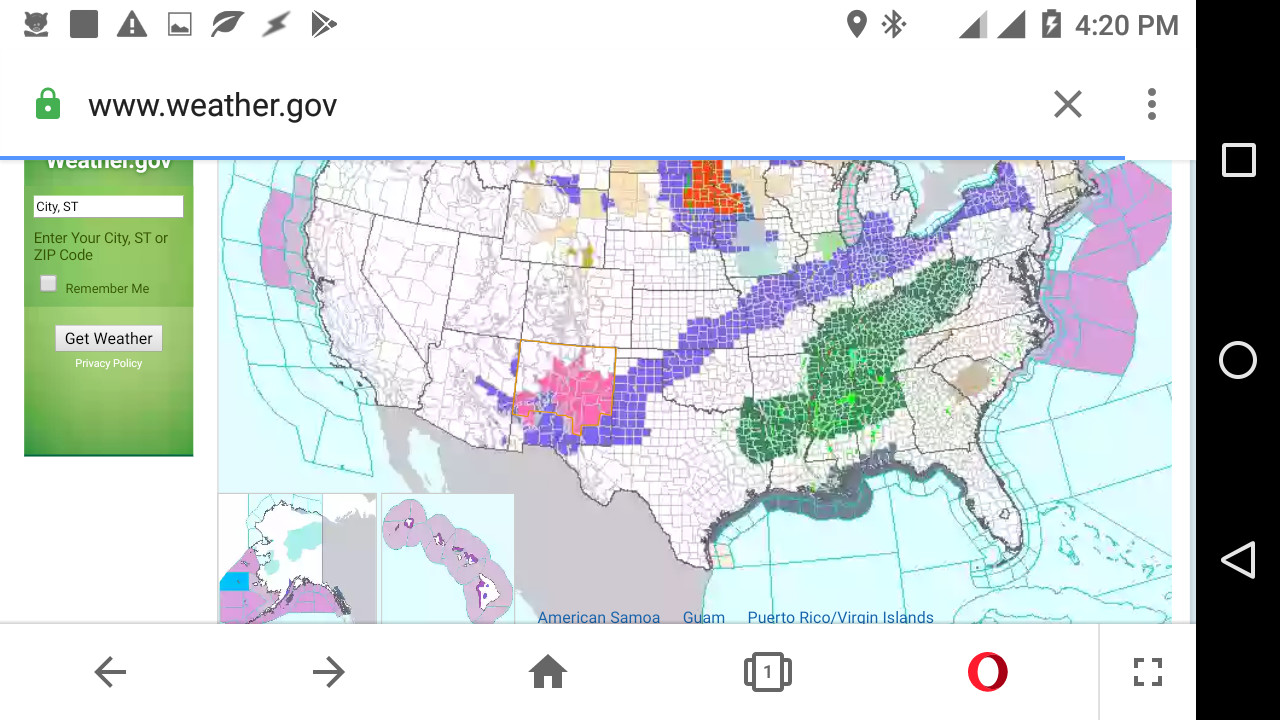 It was not optimal.
Hi Jolly BLM area, Quartzsite
Q-town in February is a different beast than during the big tent / rock / jewelry / RTR chaos of January.  I really like this place in the winter.  It has a road warrior / guerrilla capitalism vibe to it (my favorite kind of capitalism).    People ride cargo bicycles, or drive side-by-sides in the street, and there is stuff laid out for sale everywhere.  No one and no thing is fancy.
There are several BLM sites around Q;  unlike most BLM lands you need to secure a (free) permit from a camp host to camp.  The idea is to keep folks from overstaying the 14-day welcome.  There are LTVA options  for folks that want to hunker down all winter.
The camp host isn't on duty now, so I recorded the time/date of my arrival and set up in the distance where I can the host camp.  When they come back I'll bop over for the permit.   It's traditional to raise the camp flag when on duty, so it should be easy to tell.
technically a tent
Some vanfolk carry a tent so they can stay in drive-up areas intended for tent  camping.  Pull up, set out the tent.  Don't have to go into it if you don't want.
For boondocking a tent can serve a couple additional purposes.
store bulky stuff while you're camped

hold your spot if you need to go to town for supplies
[caption id="" align="aligncenter" width="1280"]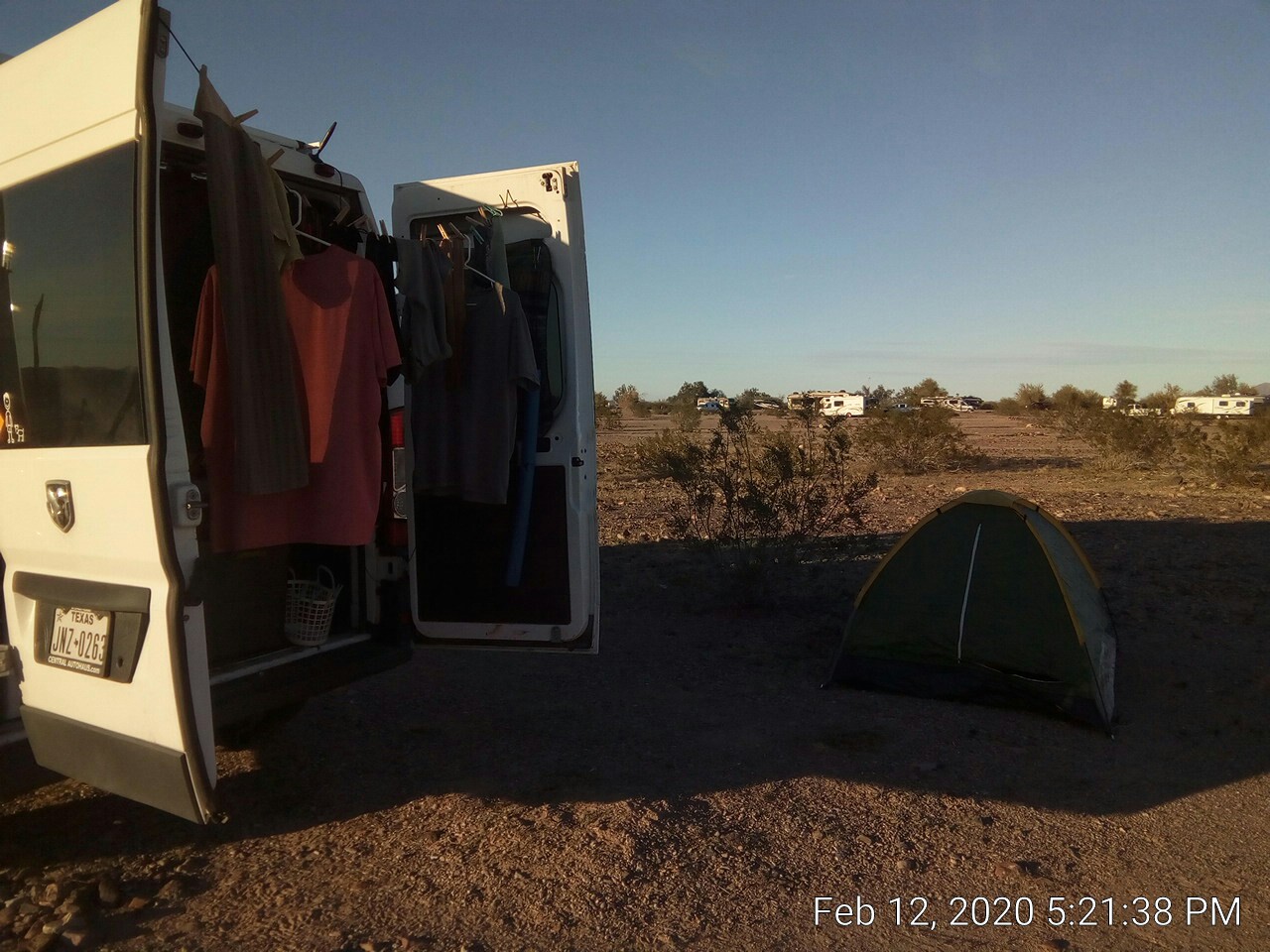 also drying some laundry[/caption]
This little tent was a $10 amazon warehouse deal.  Works fine.