Davis Mountains state park
I spent today in the Davis Mountains state park, a short distance from old Fort Davis.  Here's the view from my "office"; on an overlook a little below 6000', I think.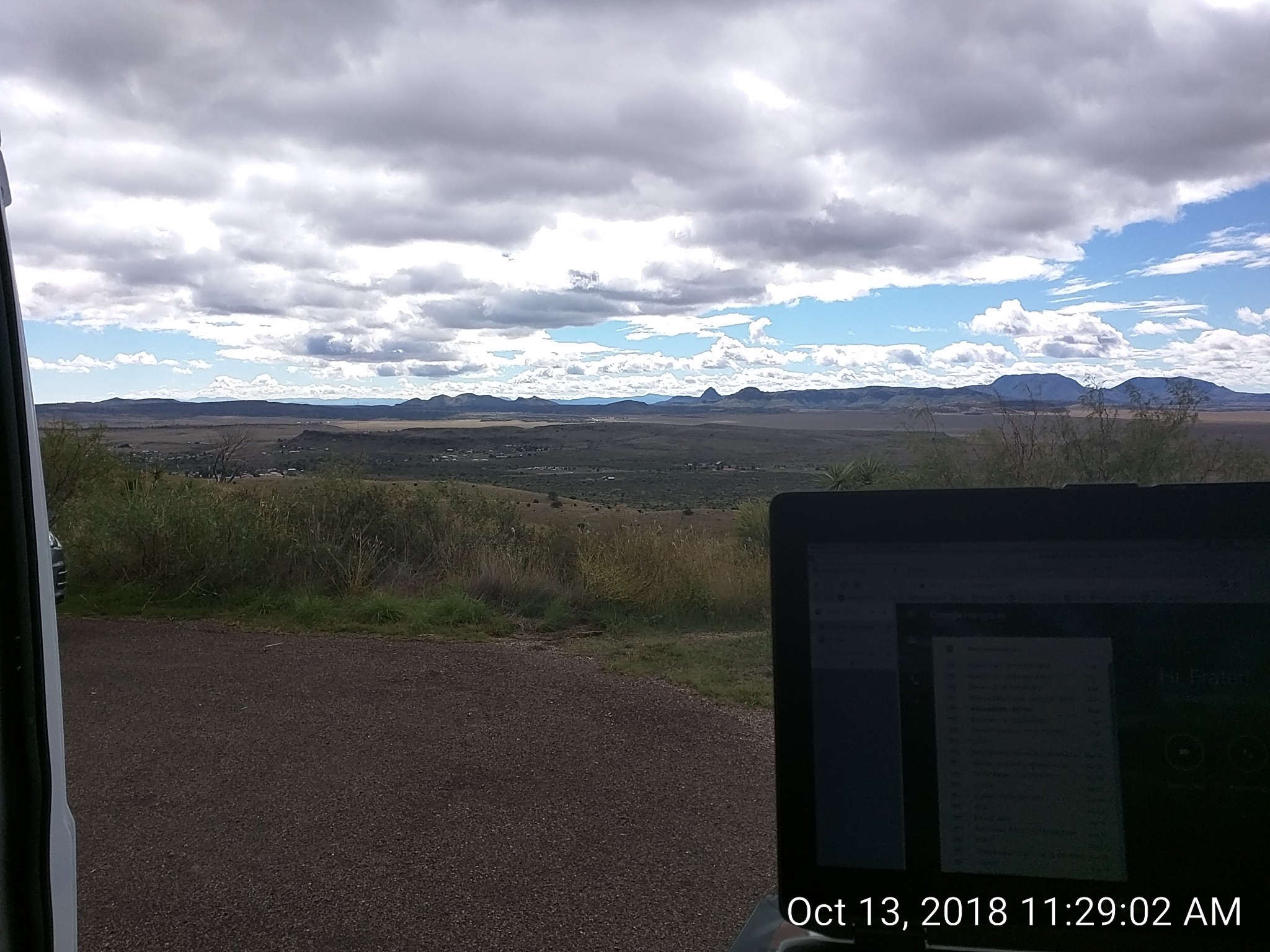 Here's a shot from the other side of the park;  the white dots in the far distance is the Fort Davis observatory.  There are two structures on that mountain and a smaller third nearby (not visible in this pic)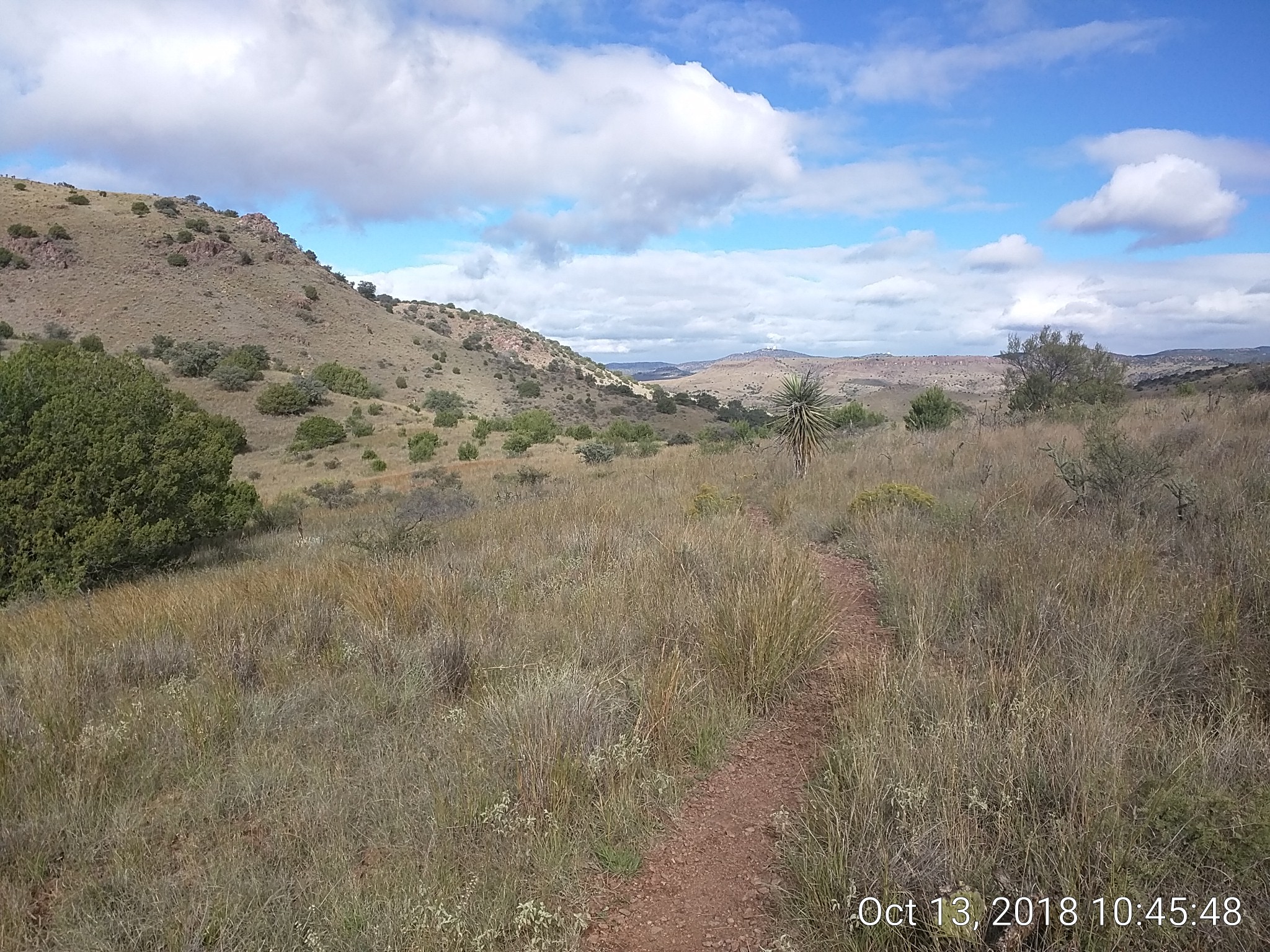 Last night I camped in a "pull out";  don't know how legit that was, but it wasn't signed: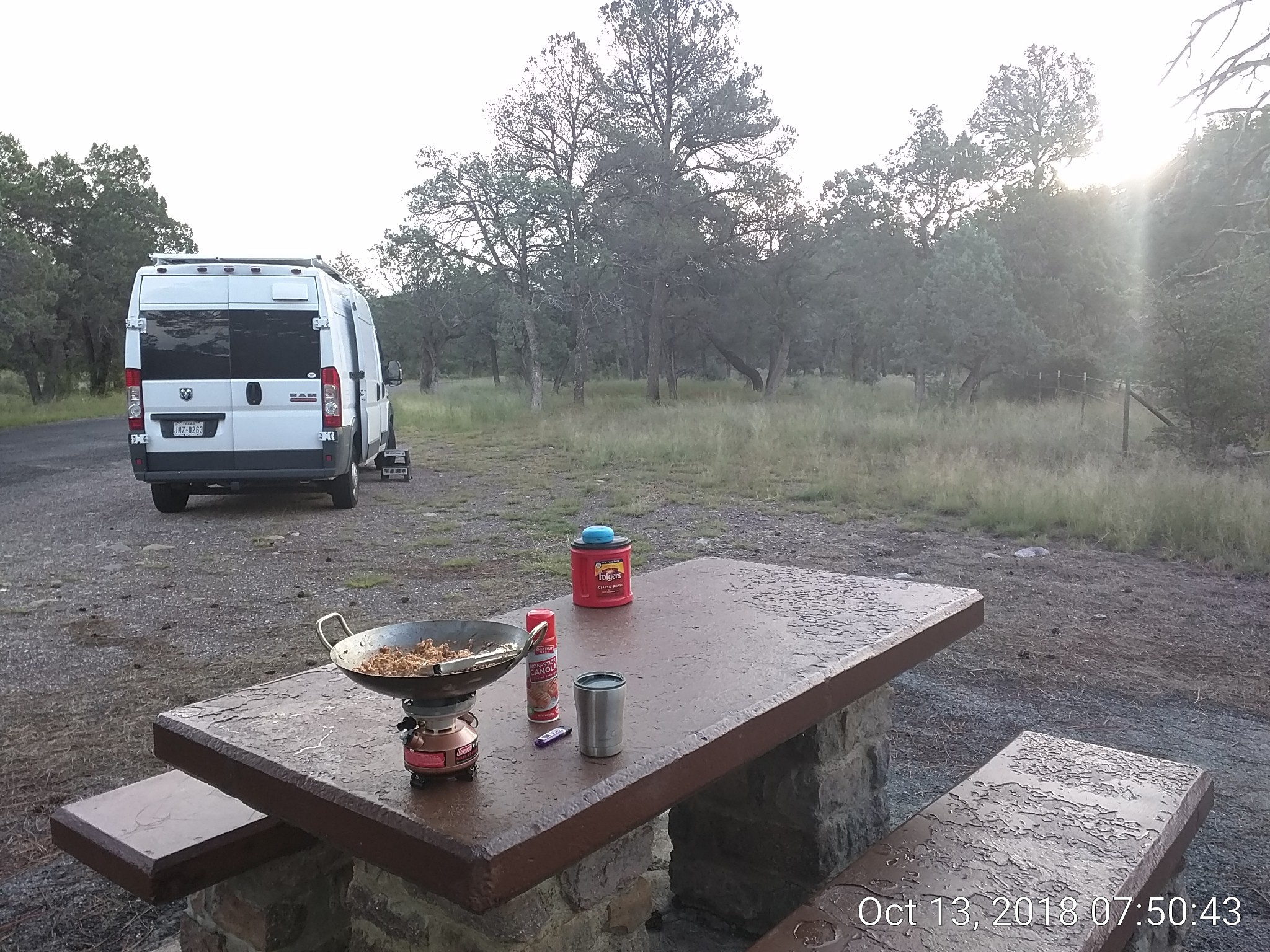 That's a half pound of chorizo and a dozen eggs in the wok.  I ate half and stored half in mason jars in the fridge for tomorrow morning.
Cooking the double batch means just one cleanup.  The folgers can holds the stove when it is cooled and not in use.
I'll find a similar place tonight and will roll into Fort Davis when it opens at 8am.  I usually have places like this to myself early on Sundays.  If I have time, I'd also like to see the Chihuahuan Desert Nature Center & Botanical Garden which is supposed to around here somewhere.  I'd like to ID some plants I've been seeing.