snow day, server down, discount yams
relo
My amazon package arrived at the locker in Capitan, so I needed to go pick it up. I also had mail coming General Delivery into the local USPS but didn't know if it'd be there yet. I packed up everything and headed to town. The idea was that if the mail hadn't arrived I'd camp elsewhere near town to wait for it. If the mail had come I'd relo to the next major spot.
Mail was in so the die was cast. I don't eat at restaurants often but the Smokey Bear restaurant was famous for good and cheap grub. I had a giant omellette, hash browns, and toast for $8. The young waiter was very good at his job.
The drive up to 7,200ft was easy and uneventful. My plan is to stealth in town until it gets hot, then hop into the mountains. I'll come back down for reprovisioning at night or early morning when temps are cooler.
inverter swap
I've been using a small 300w PSW for delicates and larger 1000w MSW inverter for cruder loads. Both inverters work well but the thumbscrew terminals worked loose from time to time. I wanted heavy bolt terminals and so replaced them both with a 1000w PSW inverter. Very happy with it so far. Terminals are very strong, fans only come on when actually needed, and it actually has about 6w lower parasitic draw than the 300w. Right now in addition to background loads it is running the crockpot (see below) and a tiny 250w space heater.
snow day
Rain was scheduled for Friday, so I planned an indoor day. Turned into snow, enough to blanket the ground, the van, and the solar panels.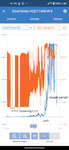 The data from the solar charge controller was chaotic as the poor beast tried to make sense of what was happening. I labeled a screenshot to help explain:
almost no yield (0w-5w) when covered with snow. MPPT algo thrashing Vpanel around in van
about 175w when it stopped snowing and the sun came out. The MPPT algo is still moving Vpanel aggressively but at least there's something to go on now
full pull after I swept off the panels, ~600w
server down
I'd recently updated the server and that had gone well. Debian 11.7 (including a new kernel) was released this morning and I updated. The server did not restart. This is the view from the VM provider: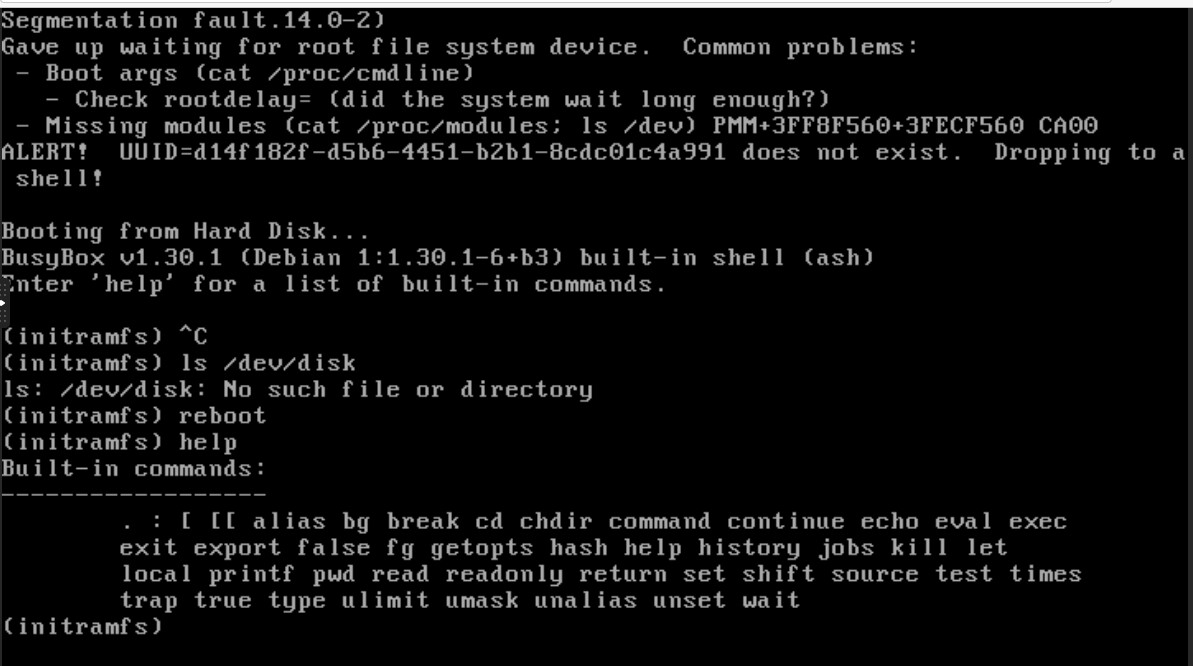 It took me longer than I'd like to admit but I figured out how to load a (virtual) rescue image in the (virtual) cd drive and take a look around. Nothing looked tragically wrong, so I used the rescue cd to boot to the prior kernel.
That worked 100% so I deleted the new kernel, told GRUB to use the .21 version and crossed my fingers. I think this will hold until a newer build comes out and I can manually test it.
discount yams in the crock
Yams are $0.99 here, but I found a bag of "ugly" ones for $0.33. So there are ugly yams in the crock cooking up for tonight's dinner.
comments
mastodon comment thread for this post