daily cardio - a walk past the waterfall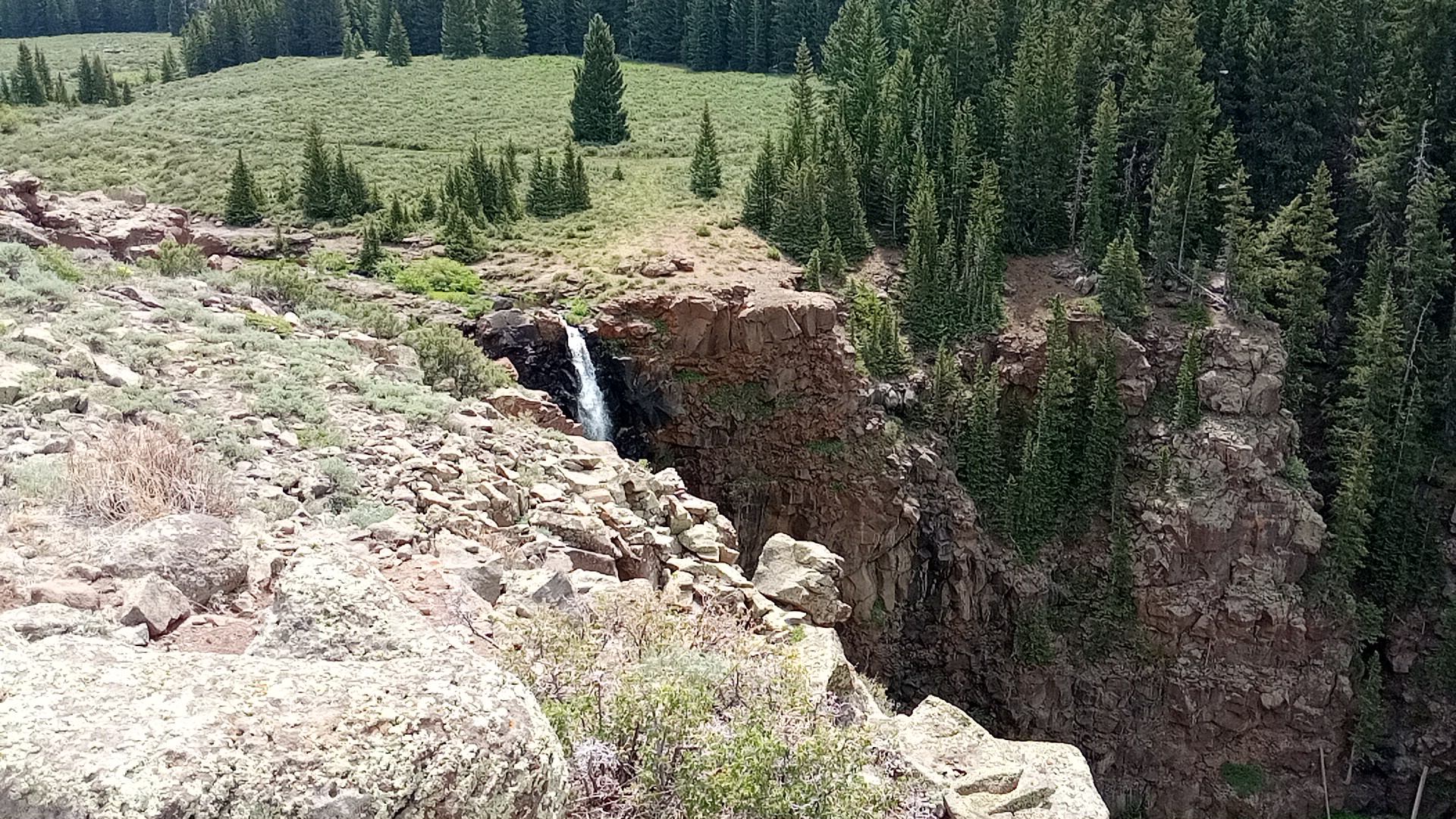 Muffin and I hiked over to the far side of the falls to see if we could see more. Access to the far side is limited due to being fenced and marked NO TRESSPASSING. The fence is largely decrepit but we stayed on the legal side of it:
I tried to sneak up on the edge to get decent pictures but my inner voice kept repeating the words "not survivable". That and Muffin is fearless (reckless) and loves to stand on the edge of dropoffs: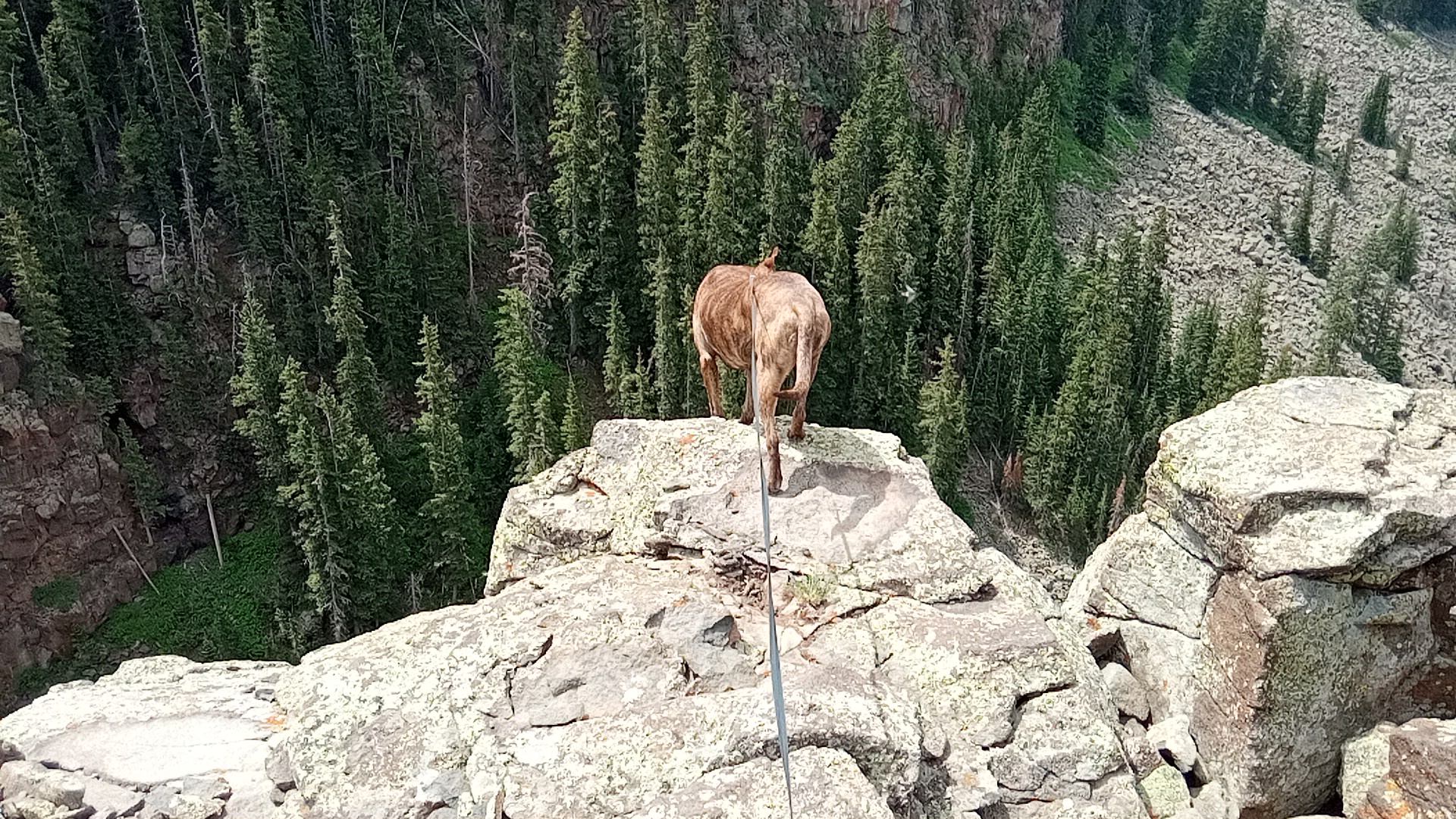 I don't want to be dragged over the edge.
We took in the view and headed back:
other visitors
Here is a Google Earth pic posted by a previous visitor. The write-up is offline but preserved by the Wayback Machine.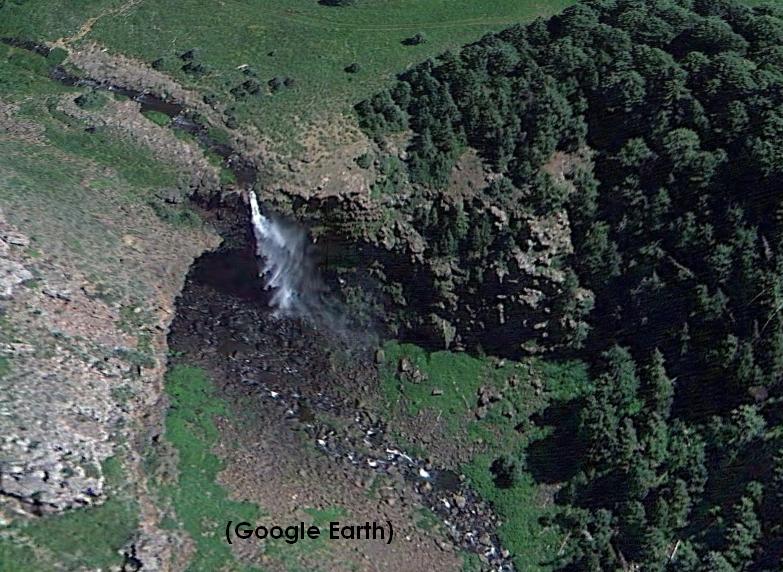 Yeah, a fall would be "not survivable".
comments
twitter comment thread for this post