Tonapah to Pahrump via Rhyolite
Temps were going to drop into the teens in Tonapah so I planned to leave Friday (today). It will be about 15f warmer there, with highs in the 50s.
Last night as I was working on pre-bed chores I heard another vehicle scrambling up the rocky path. This was unusual because for days there had been no other vehicles for 2-3 miles.
The SUV made it up the path, slowed to look over the saddle at the downhill section – he stopped and I figured he was chicken and would turn around and go back. Instead he pulled into the campsite less and parked next to the van. Reminder, this is what it looked like:
http://img.mousetrap.net/2020/IMG_20201103_111550.jpg
It was not clear what was going on. I remembered to breathe rythymically and shrugged the shoulder holster to reassure myself everything was in place.
I heard loud talking, and loud music. I would have left but the trail had some large rocks and I really didn't want to do it at night. So I waited.
After a while the vehicle started and was put in gear; good, their leaving. Nope, repositioning in the spot.
More talking. Is there a female voice in there?
The vehicle started again, idled for a half-hour then left. I assume it was a romantic interlude but why park beside the only vehicle for literal miles? If they wanted me to watch I would have deployed a cold beer, lawn chair, and laser pointer in case they wanted my notes on the performance.
Rhyolite
Rhyolite is an abandoned mining town on BLM land. It is between Beatty ("gateway to Death Valley", which is an odd motto for a town) and Death Valley NP. The old town is 5mi from the CA border.
http://img.mousetrap.net/2020/IMG_20201106_104016.jpg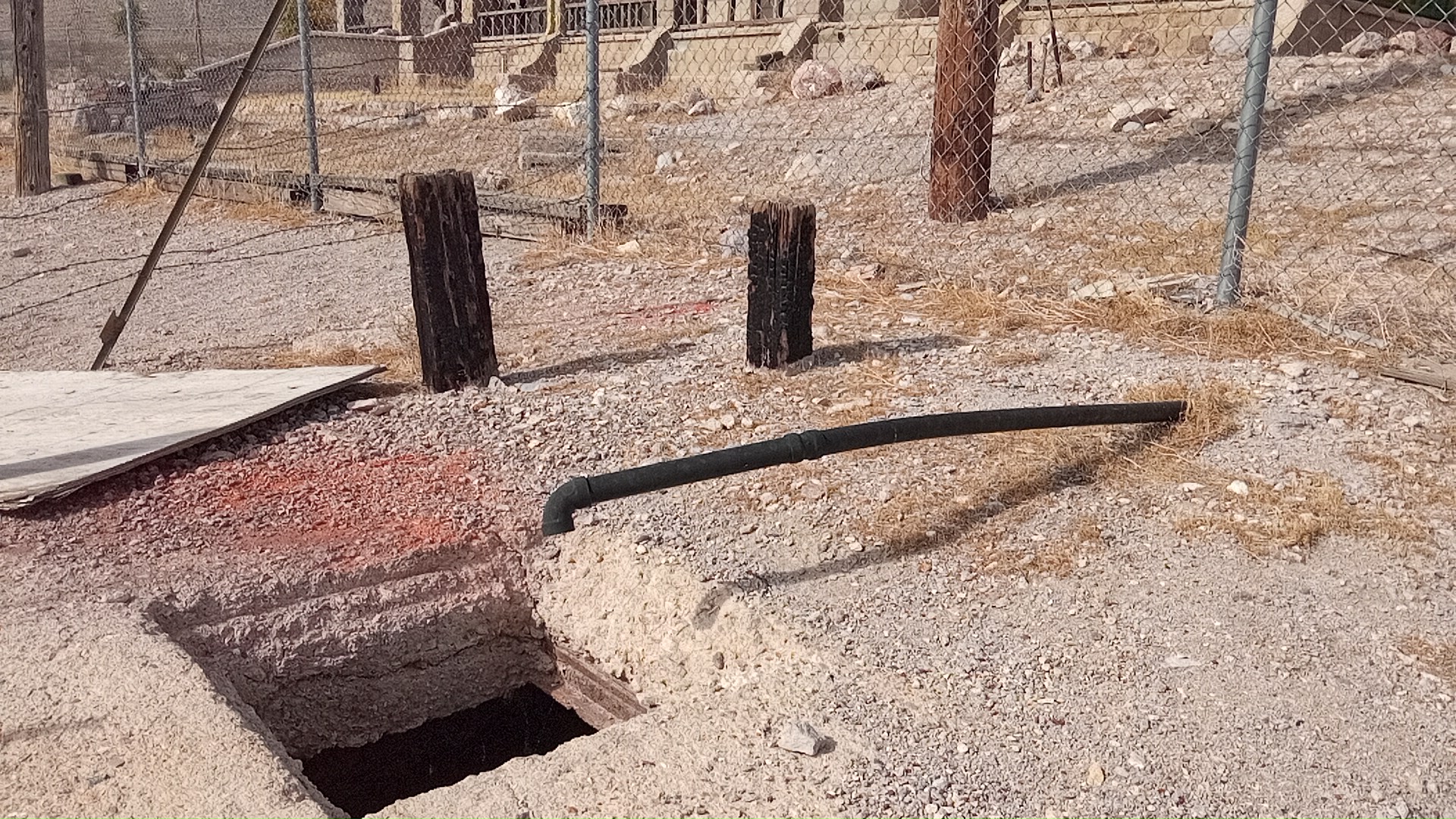 cistern?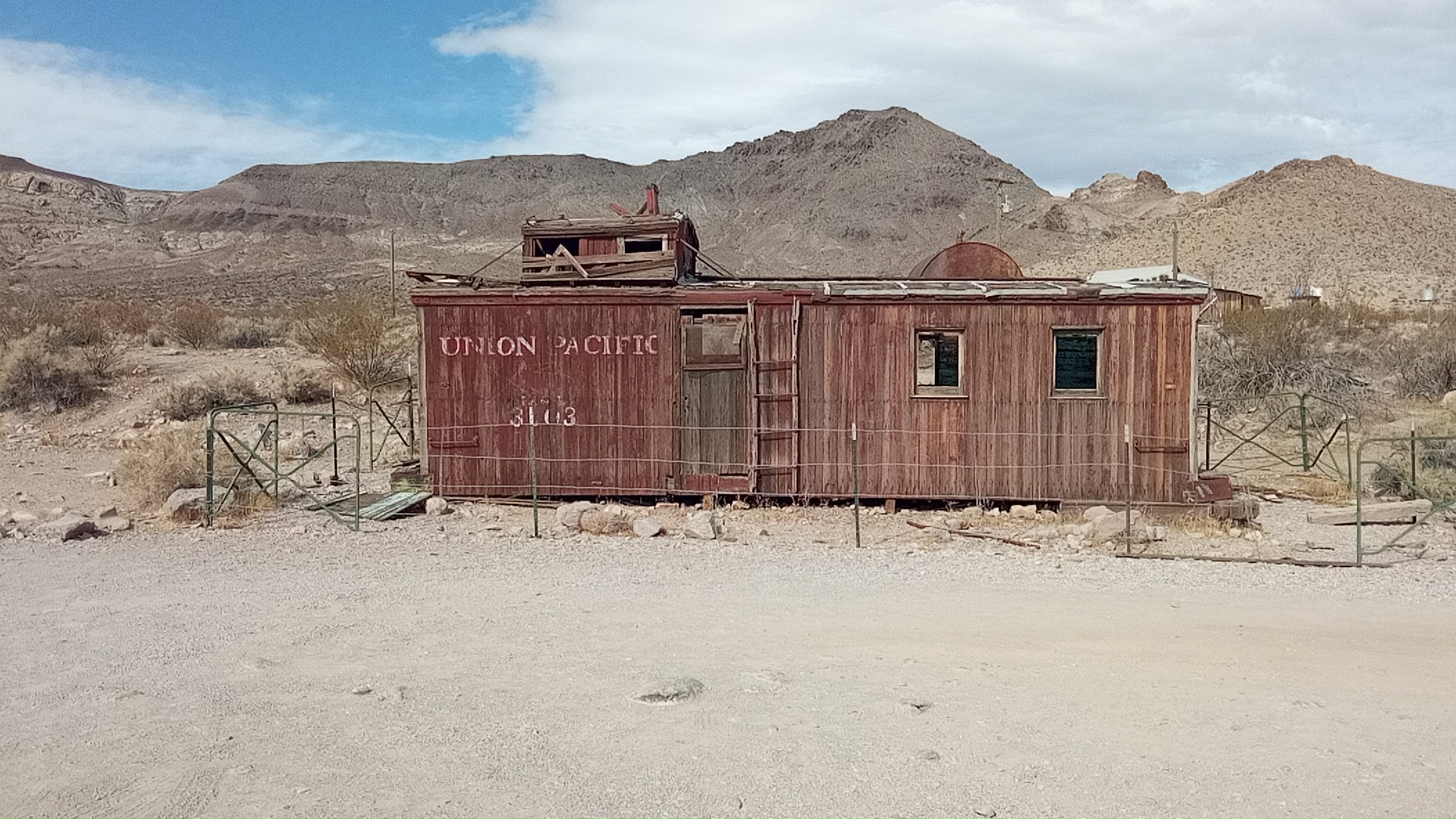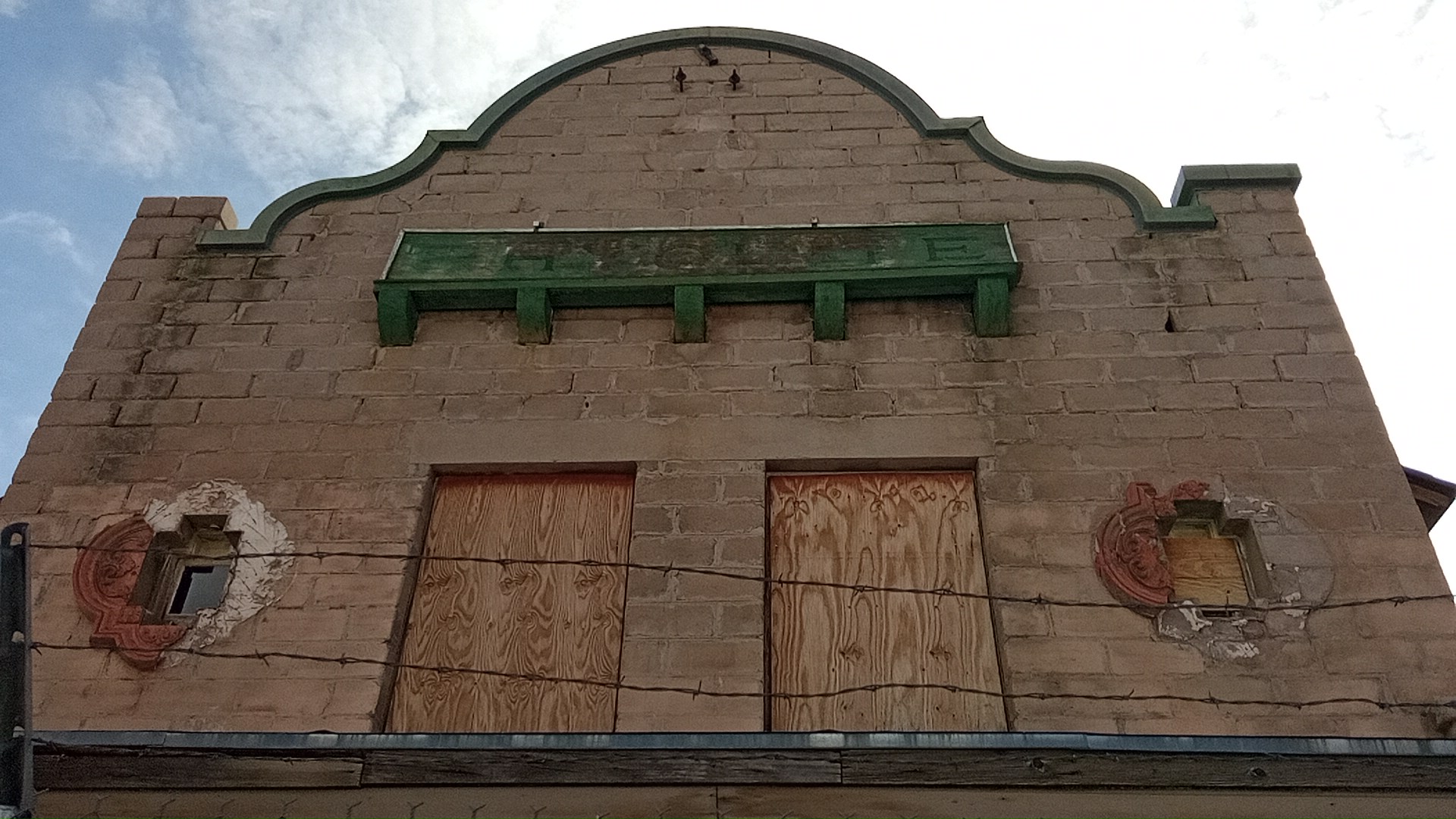 Sign is in two layers. One says RHYOLITE in big letters. The other layer used to say Rhyolite [Something] Casino.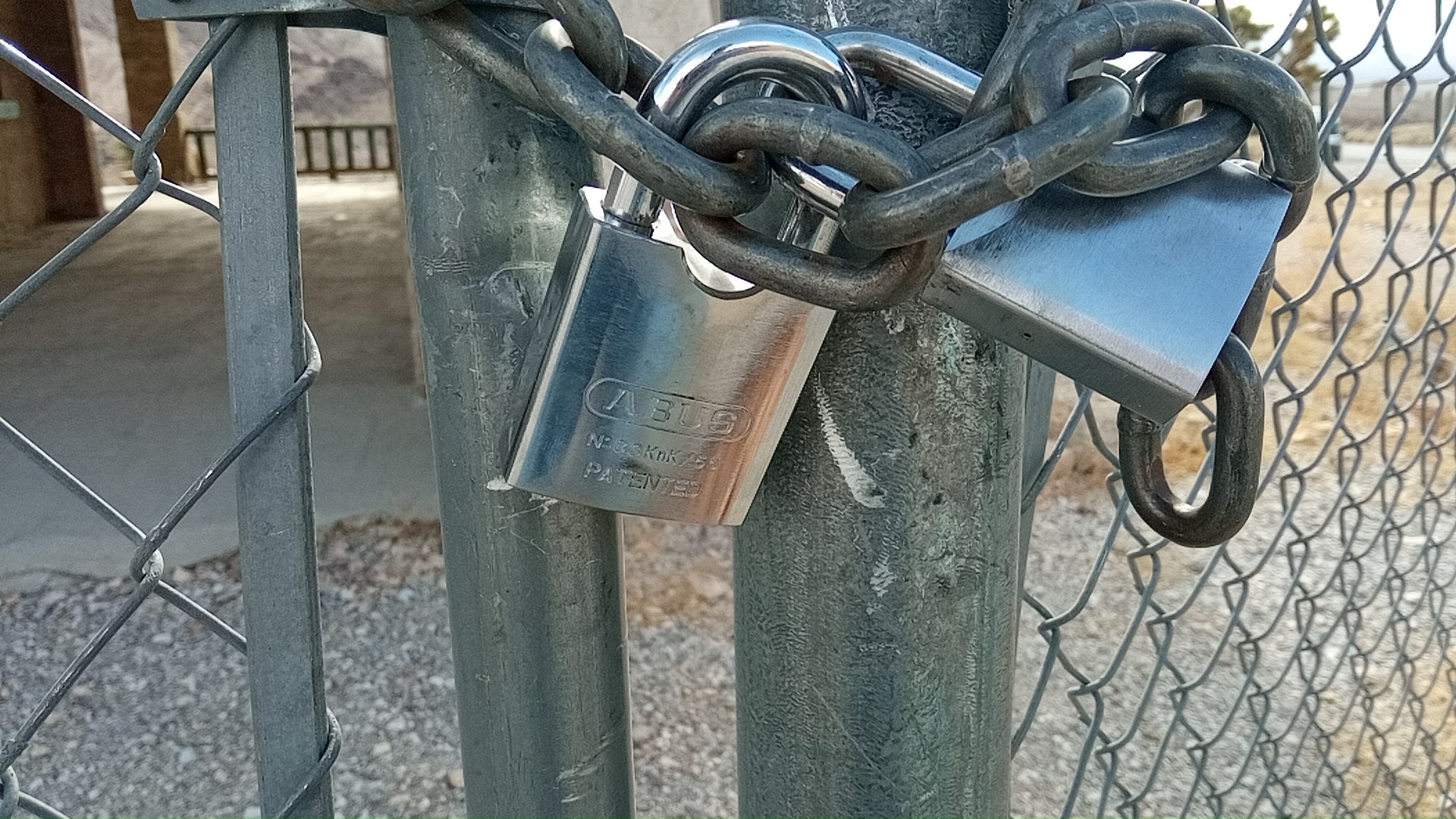 Most public properly locks are crappy Masters. This one is a delicious Abus, well-respected in the lockpicking community.
http://img.mousetrap.net/2020/IMG_20201106_104639.jpg
http://img.mousetrap.net/2020/IMG_20201106_105603.jpg
Notice the angle on that trail going up the hill. 40deg? Can't see it from that shot, but the tire tracks stop about 1/3rd the way up. I assume people come down from the other side, but even that doesn't sound like much fun to me.
Pahrump
The drive into Pahrump is rather pretty, to my eyes. Some color in the rocks, wide vistas. We should have highs in the 60s and low 70s here for the next week.
My spot in Pahrump in the Wheeling BLM area isn't ideal; it's a little too close to (and downwind from) the graded gravel road. Idjits in pickups and OHVs blast through at high speed kicking up lots of dust. Dirtbikers tend to slow down around others, and I appreciate their consideration.
Only getting 3G signal and not a lot of it. Enough to do email and blog, I hope.
http://img.mousetrap.net/2020/IMG_20201106_153948.jpg
Sun breaking through cloud clover to the west over the town of Pahrump
http://img.mousetrap.net/2020/IMG_20201106_153911.jpg
to the east
http://img.mousetrap.net/2020/IMG_20201106_153907.jpg
Muffin on the "desert pavement" (flat, hard gravel surface) wondering if its dinner time yet