Florence to Oregon Dunes with an interagency pass
Sunday in Florence
I picked up a few items at Safeway and used their excellent wifi to update my devices and download podcasts that had been queued up, processed, and waiting fo d/l.
I found a place to park overnight a commercial district. OTA signal was quite strong on a couple stations so the MythTV box stockpiled some shows for later consumption. Unfortunately, one of the shows that came in nice and clear was the Seahawks v. Cowboys game, which the Cowboys successfully lost.
Monday in Oregon Dunes
Today is going to be hottest day in the 10-day forecast and in the upper 80s in Coos Bay where I am headed as a near destination. I drove south of Florence to find a day use area to stay for the day and collect some sunpower.
All the day use areas I saw this morning, both state and federal, required fees. I pulled into one of them (a trailhead) and saw signage saying that interagency pass (like my Access pass) is accepted in lieu of the day use fee.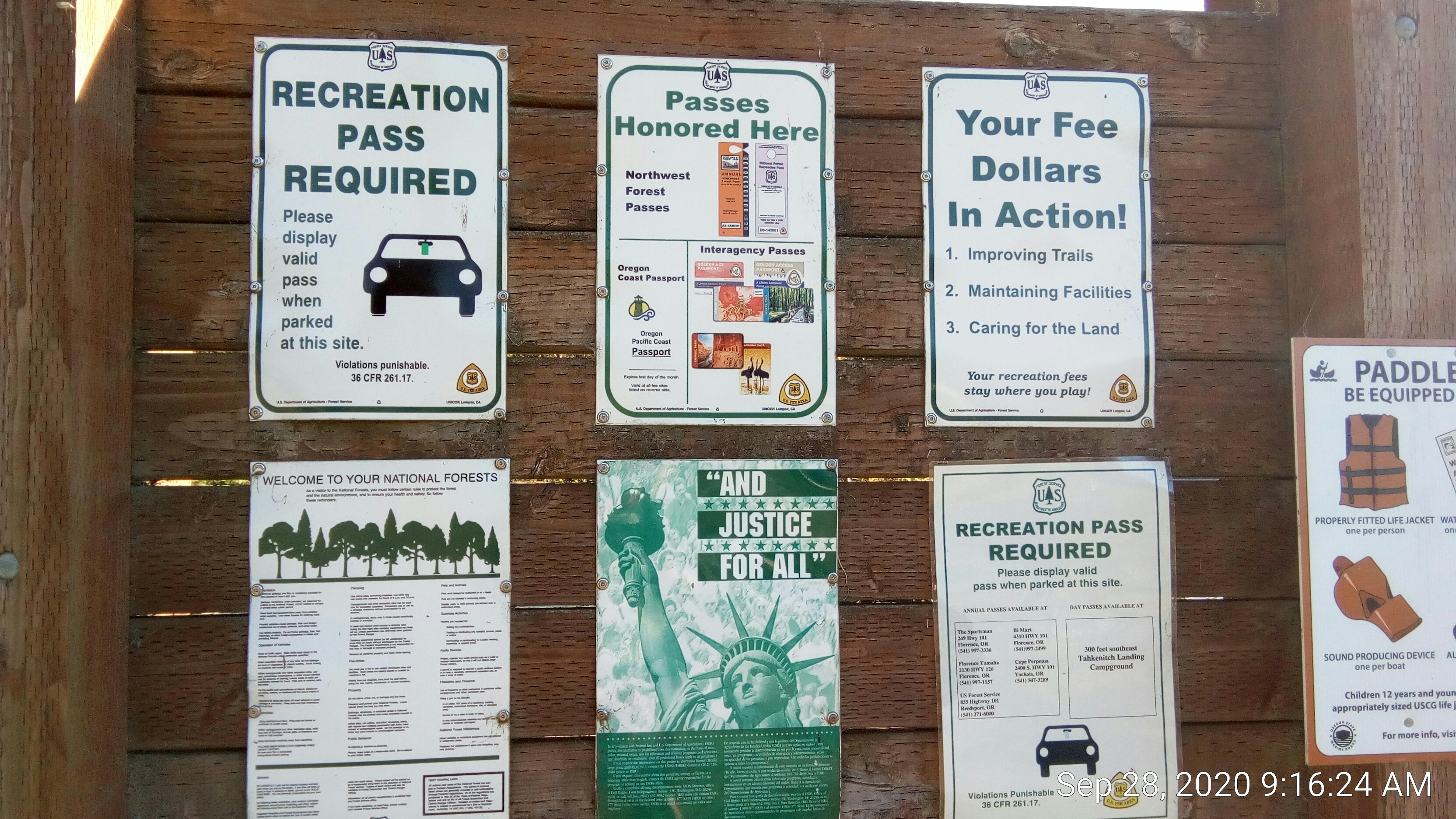 That spot had limited open sky so I continuned on to the Oregon Dunes recreation area, a USFS-denoted park. It had a small day use area for maybe a half-dozen vehicles and maybe a dozen campsites.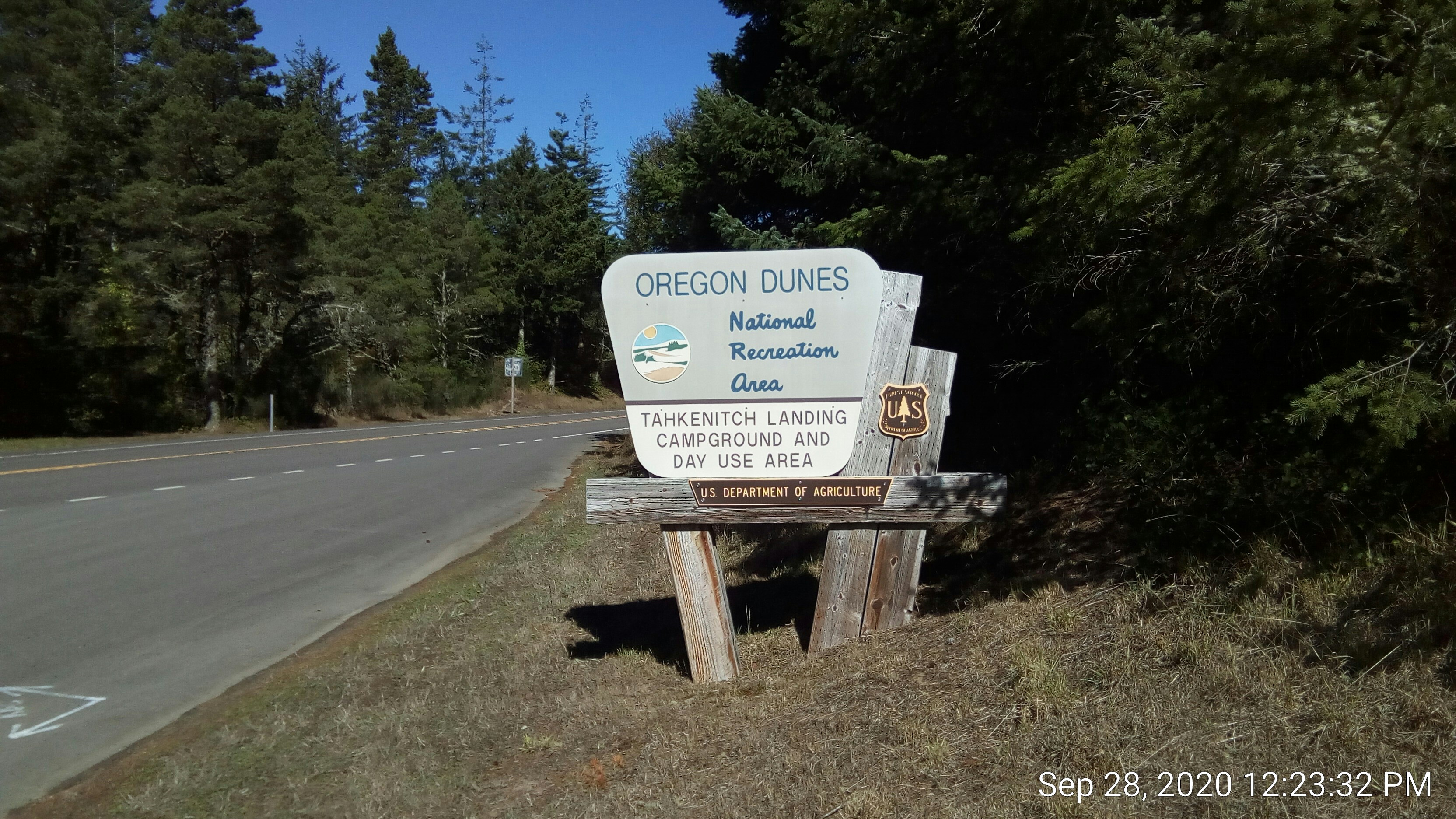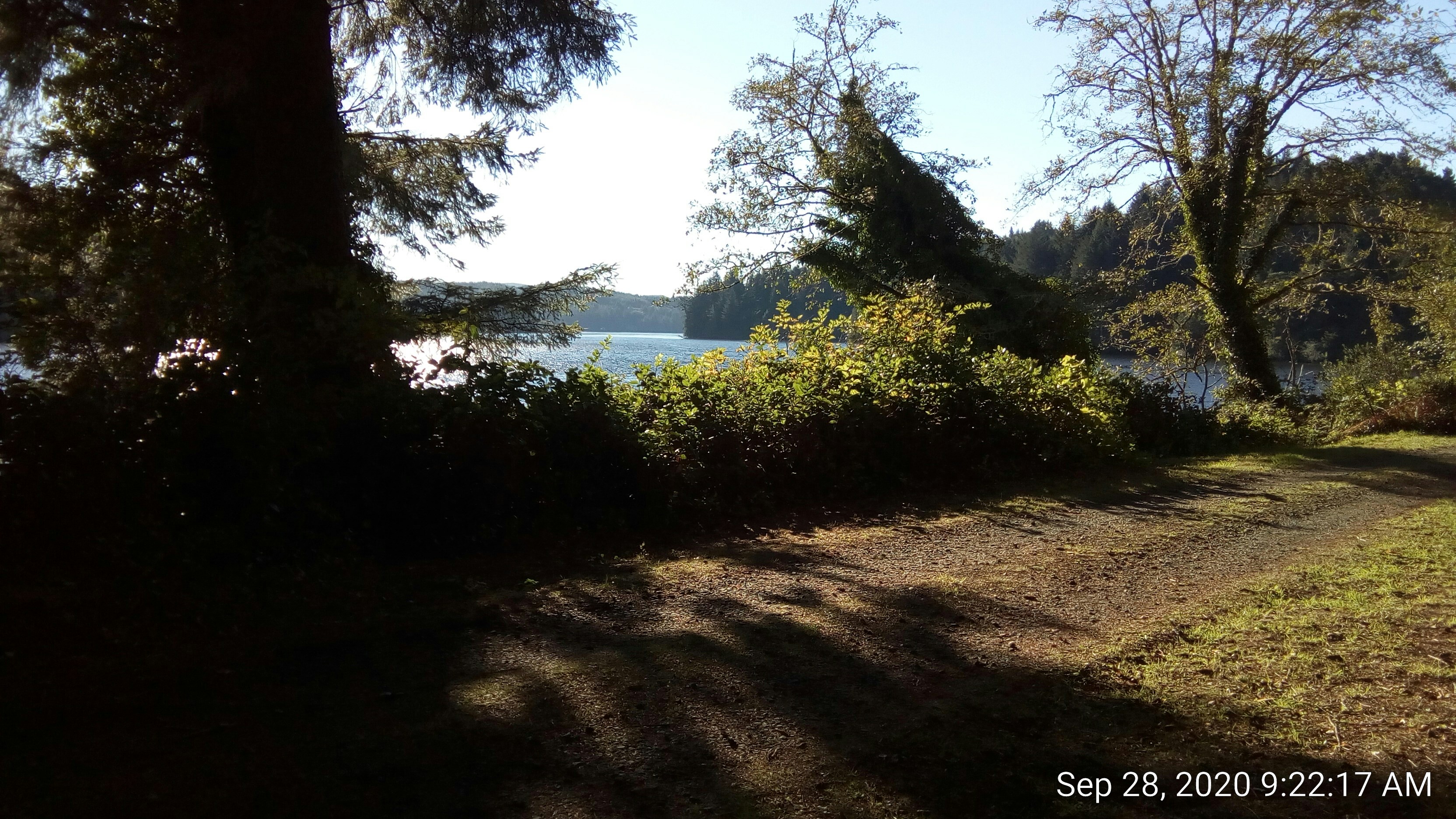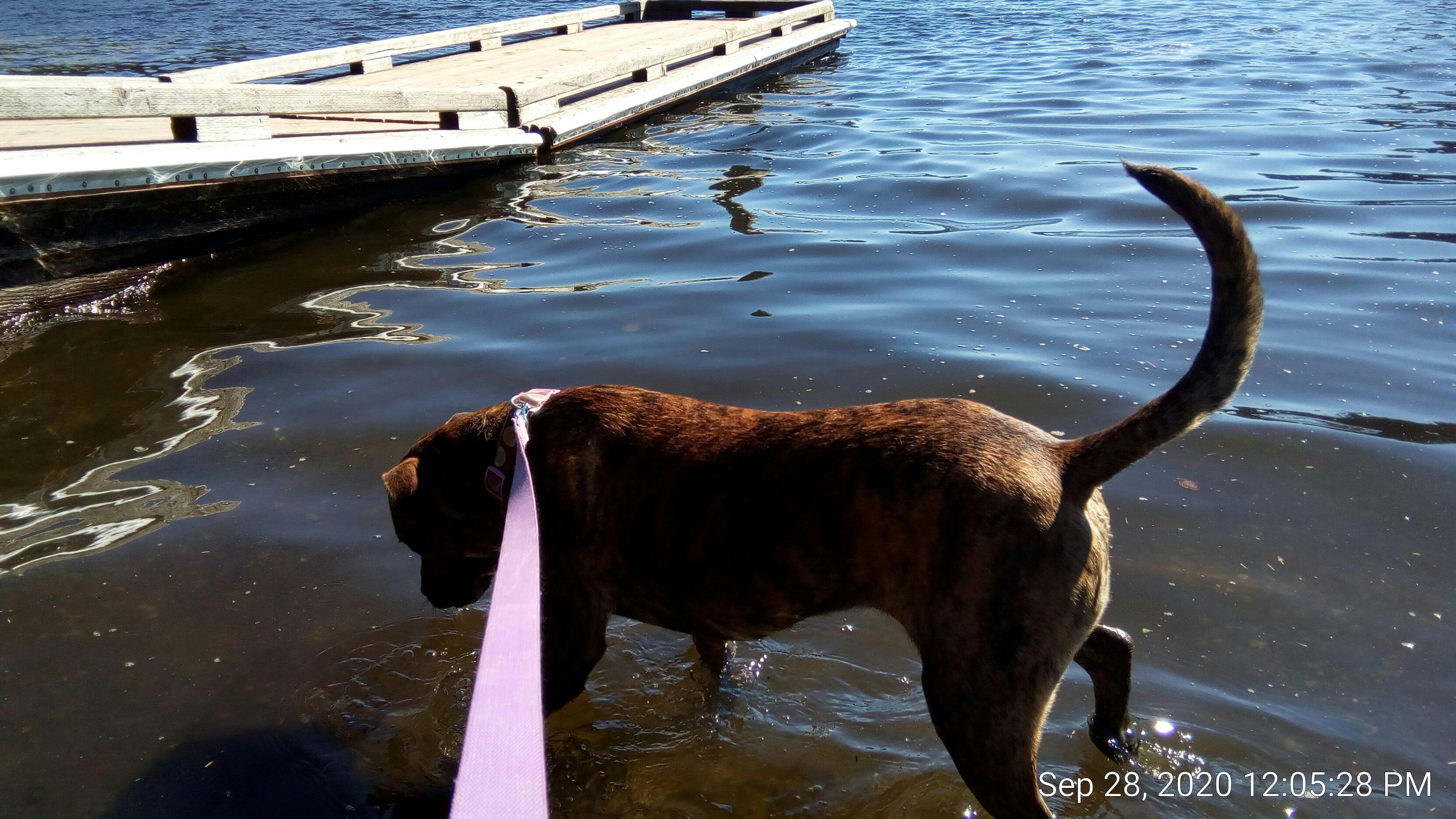 I was going to talk to the volunteer camp host but the ranger pulled up before I knocked on the hosts's door. She told me I didn't need to fill out the form, that it was sufficient to display the interagency pass. That's a nice mark in the Win column: opening up more day use areas for free, and without paperwork. Overnight camping is often discounted with a pass of some kind, but on my tiny budget it makes more sense to stay elsewhere for free. Having said that, if the campground had water and I needed water I'd consider staying overnight for $10. If it had water and power and I was desperate to put a full charge on the batteries I might pay $15. All that plus showers I might pay $20 for one night to get everything cleaned and topped off.
There is no coverage here from Verizon, AT&T, or Tmo. I'm writing this up on the chromebook offline and will paste into the blog later after I relocate for the night
local wildlife
I talked at some length with a local of my general age who has been coming to this spot since he was 4. It took about 30 minutes before the Qanon conspiracy stuff to started leaking out.
Another fellow (older than me) pulled up while I was horking blackberries to ask if I was living in the van. He'd also been coming here all his life, and says it's much fuller now than usual for this time of year. He thinks the increased use is due to covid, unemployment, and kids being out of physical school. Sounds about right. He asked me if I've ever met Ausia, a YT nomad. It turns out I had, but it was the equivalent of hearing someone is from Kansas and asking if they know so-and-so who lives in that state.
There was a trail up the hill and dog and I followed it.  Concrete structure of some kind.  A cistern?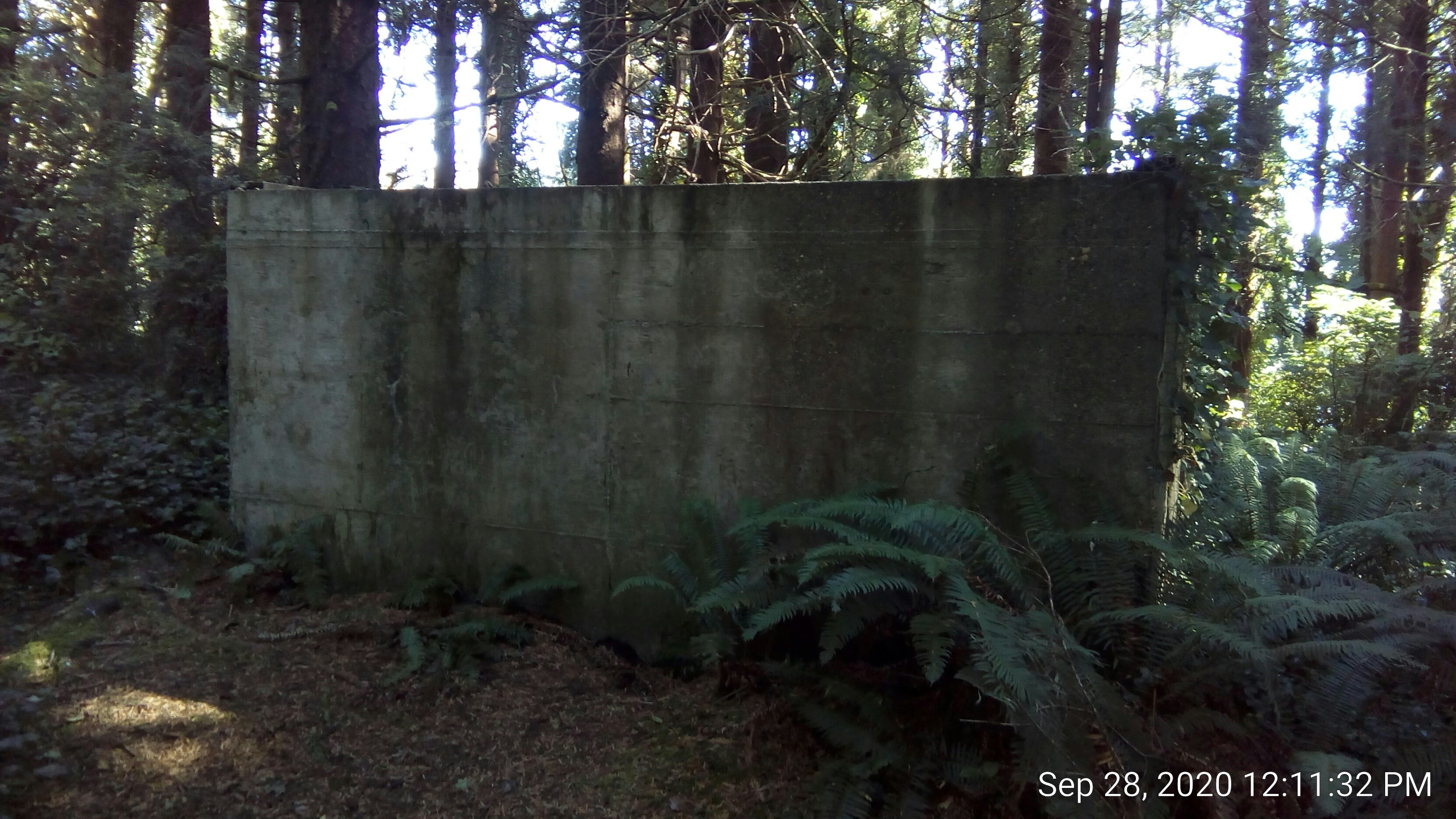 It was about 8' tall so I had to reach up to take a pic of the insides: