storm rolling in; mac and cheese; DIY pinning mat
It dropped a few degrees, got darker outside, then the thunder started rolling: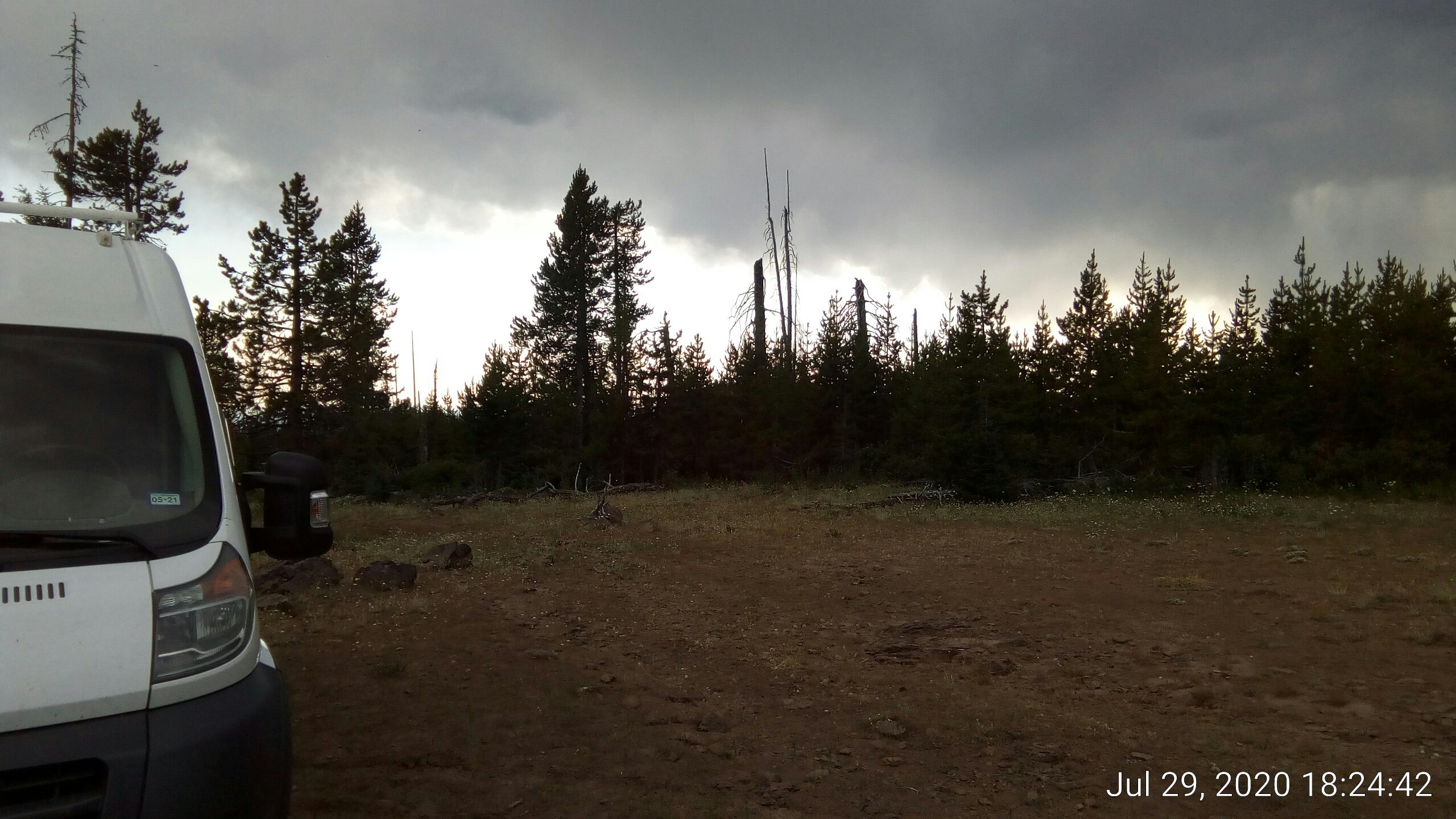 I am in a relatively bare spot on this hilltop but there are plenty of trees taller than me in the area.
mac and cheese
I don't carry milk with me because I use so little of it.  It would take up space in the tiny fridge and then go bad.  Not carrying milk restricts some of the things I can cook.
The other day I was at Grocery Outlet  I picked up some small cans of evaporated milk to testdrive them for cooking.
Aldi caters to shoppers looking for popular pantry and refrigerator basics like peanut butter and toilet paper. Lempert said bargain-hunting millennials will embrace the copycat brands Aldi has to offer in a no-frills setting...  Grocery Outlet, on the other hand, has been compared to Costco and Trader Joe's – brands known for tempting shoppers with seasonal deals and unusual grocery finds. - [source](https://www.ocregister.com/2015/10/08/aldi-vs-grocery-outlet-comparing-the-bargain-grocers-and-what-theyll-bring-to-oc/)
On that same visit I also picked up a couple boxes of mac 'n' cheese which I'd been craving.    I got the pasta boiled just as the first raindrops fell.  Drained them outside (careful not to scald vegetation) and brought the pot inside.  I guesstimated 1/8 cup of evap milk, 1/8 cup of milk and a blob of butter.
Tastes fine.  I think the evap milk is a good shelf-stable substitute for my needs.  I put the unused portion in the fridge, guessing that condensed will fare slightly better than whole due to reduced water content.
pinning mat
Pinning mats are used to hold the tiny bits of lock cores when they are gutted (disassembled).  They typically have a broad flat area with raised edges and a ridged area to hold the springs + driver pins + key pins in order as they were in the lock.  Commercial mats are about $20, with cheapies from the mainland about $10.   They can be quite large.
A fellow named Reid-Witt on /r/lockpicking showed this great DIY mat made from a couple layers of cardboard and some white glue:
Cheap and small!  Just what I need!  I rolled my own today: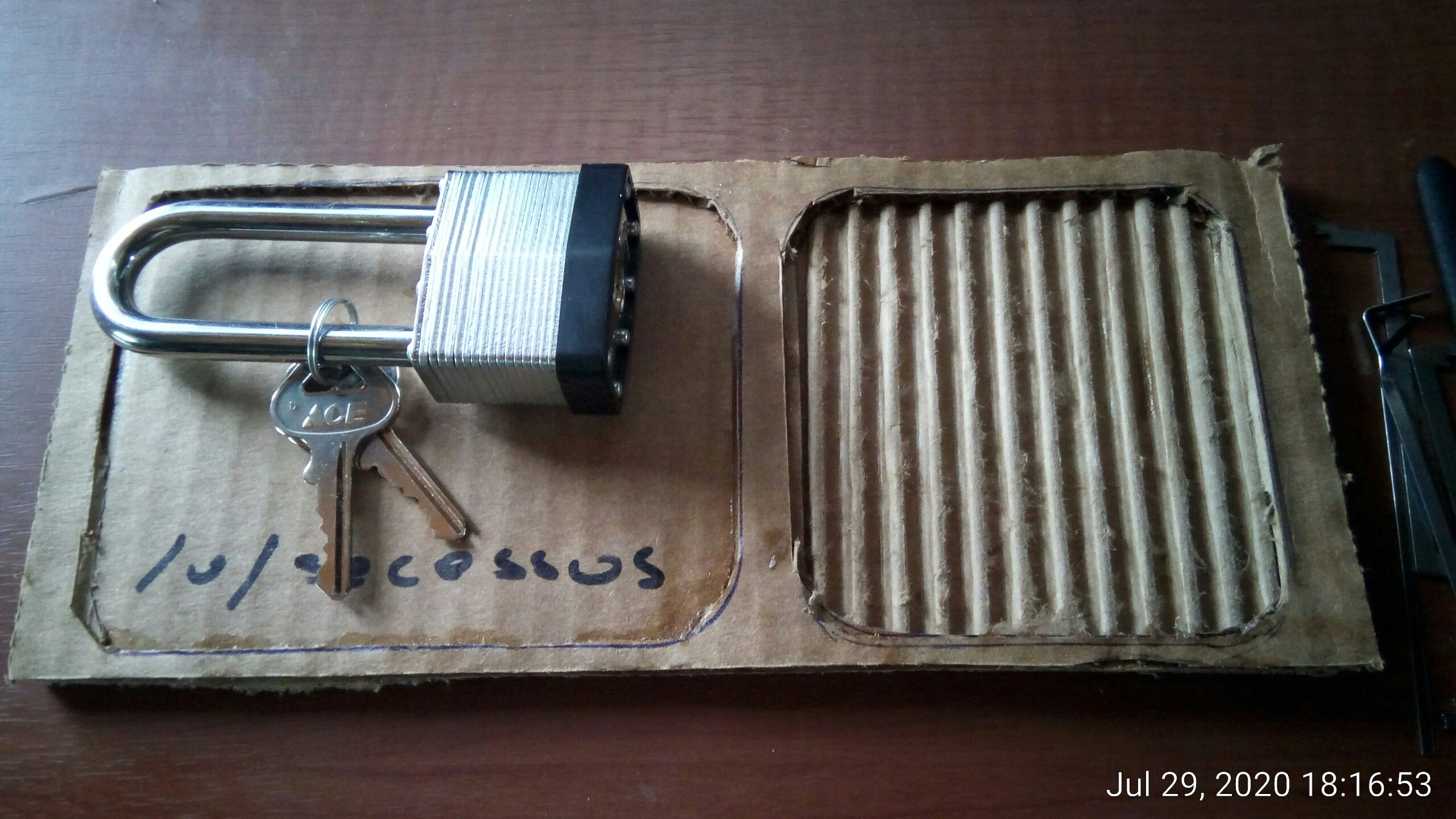 My next picks need video for proof, and I set that up today, too.  Using my old motorcycle GoPro knockoff.    I'll post those when I have results and the bandwidth to upload it!