The limits of walmart ship-to-store
In theory, Walmart's ship-to-store feature should be a monster win for nomads.
 order your stuff online

have it shipped to a store in your next location

pick it up
In practice, each one of my attempts has been farcical.  
In every case the check-in kiosks were out of order, or failed to function as expected.  It's hard to tell the difference since I've never seen one successfully accept a check-in from me or anyone else picking up their packages.
The pickup location is way in the back where layaway used to be.   One location had a pickup elevator thingy up front but it didn't work.
The pickup attendants (who "will be with you shortly") are not in attendance and don't seem to be well-informed when they do show up.
The entire experience is lax.    Consider this time chart pic taken in mid-January picture: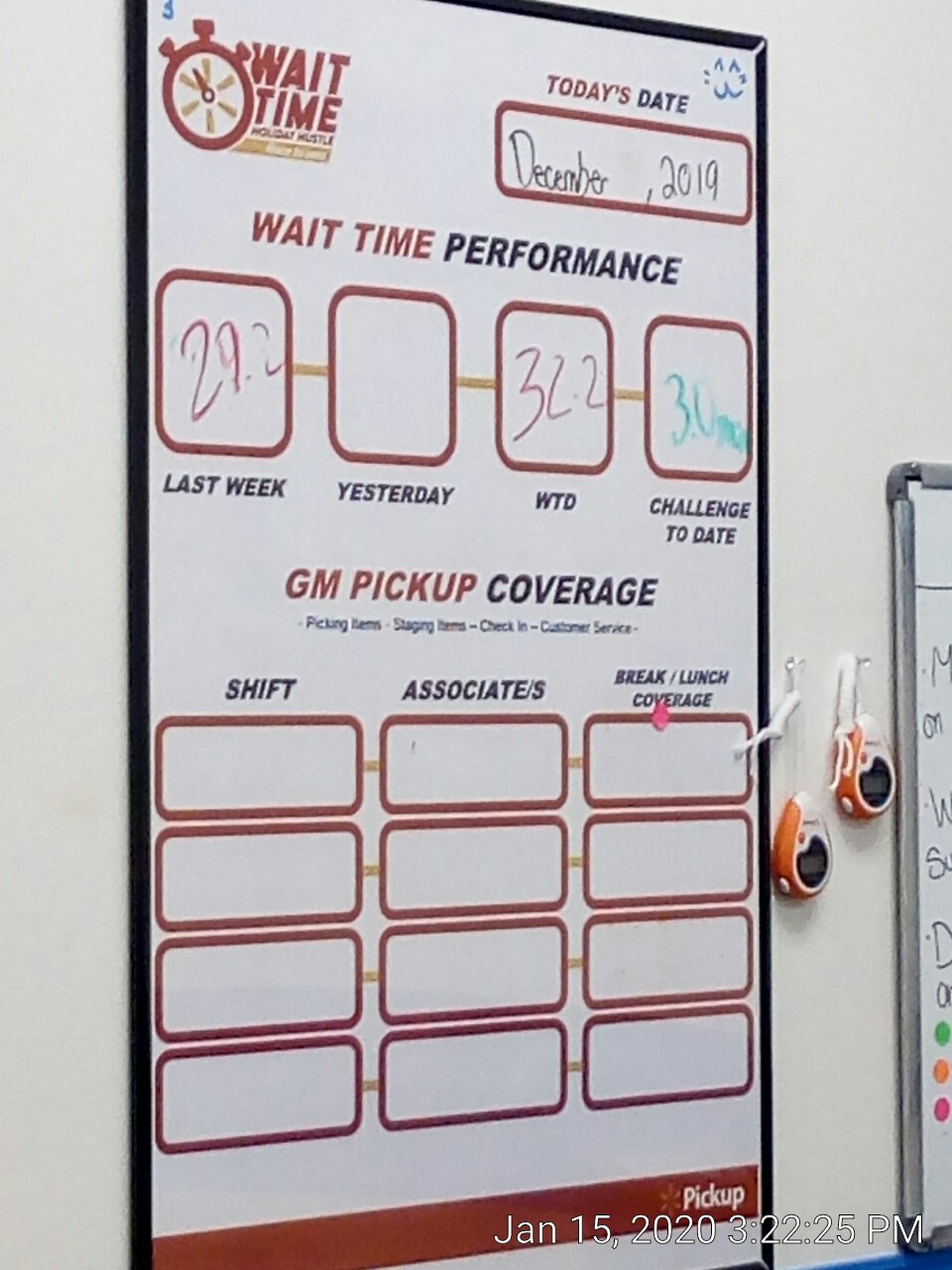 The manager is so concerned about wait time performance stats that the board was updated two weeks ago at the most recent.  The day had been erased and not rewritten.
the most recent fiasco
I ordered 4 items on the 3rd  I arranged to have them delivered to my next stop (Pahrump).  The projected date was the 11th.  A little longer than I thought, but fine.  I pulled the trigger and was in the right place at the right time.
Today was D-Day (delivery day).  This morning I got an email that one item was delayed.
Thanks for your recent order. Unfortunately, the items shown below are delayed. We'll ship them as soon as we can and, if possible, upgrade you to faster shipping at no additional cost.
I logged in to see what was up, and the item was actually completely out of stock and unavailable.  I suspect they knew this before today.  Also, I'm a bit miffed that I ordered it a week ago when there were units in stock and now they are gone on the due date.