Haven't posted one of these lately, so here are some recent beasties.
Can't remember this pit girl's name right now: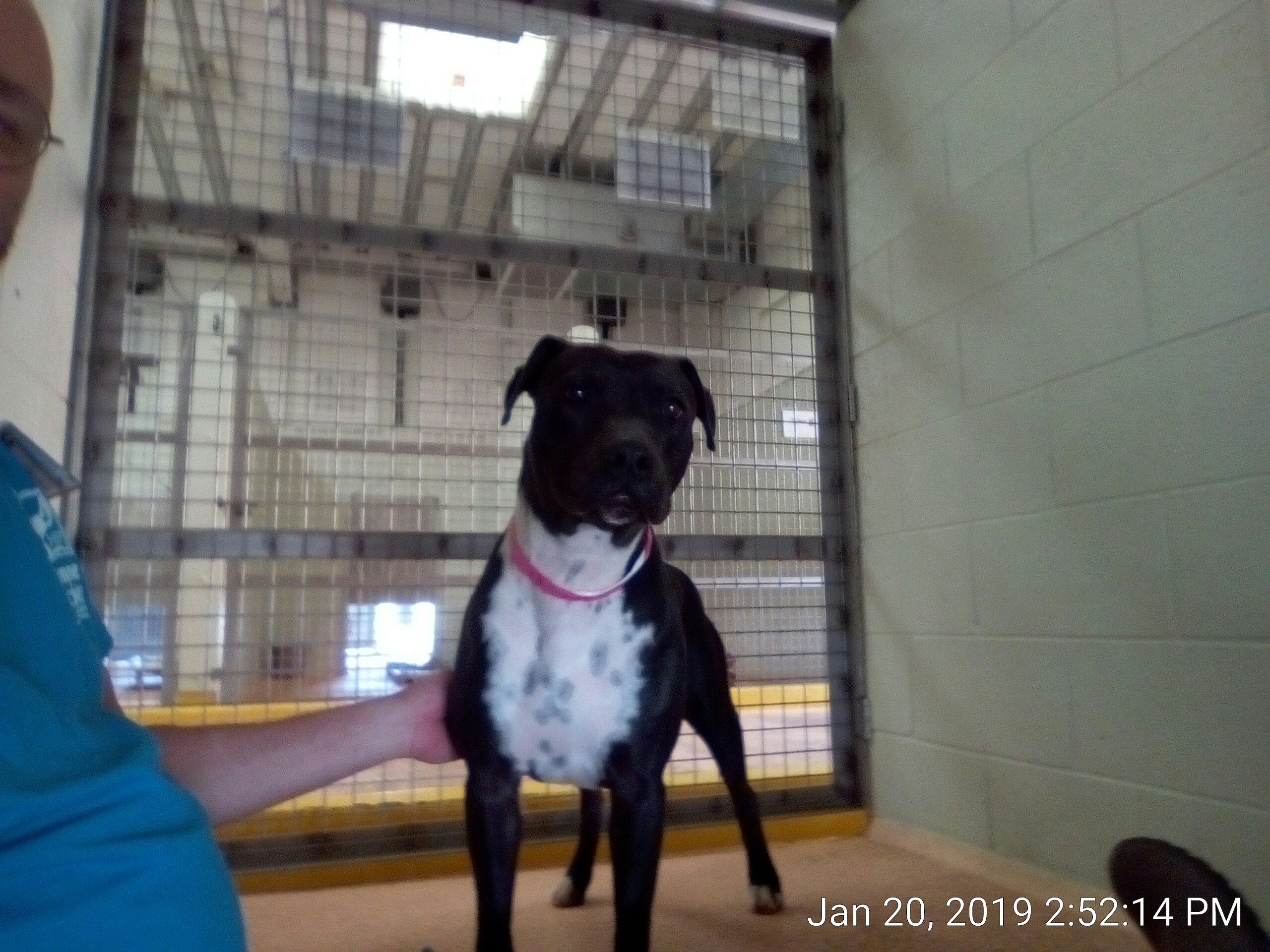 Cinnamon, a pit mix: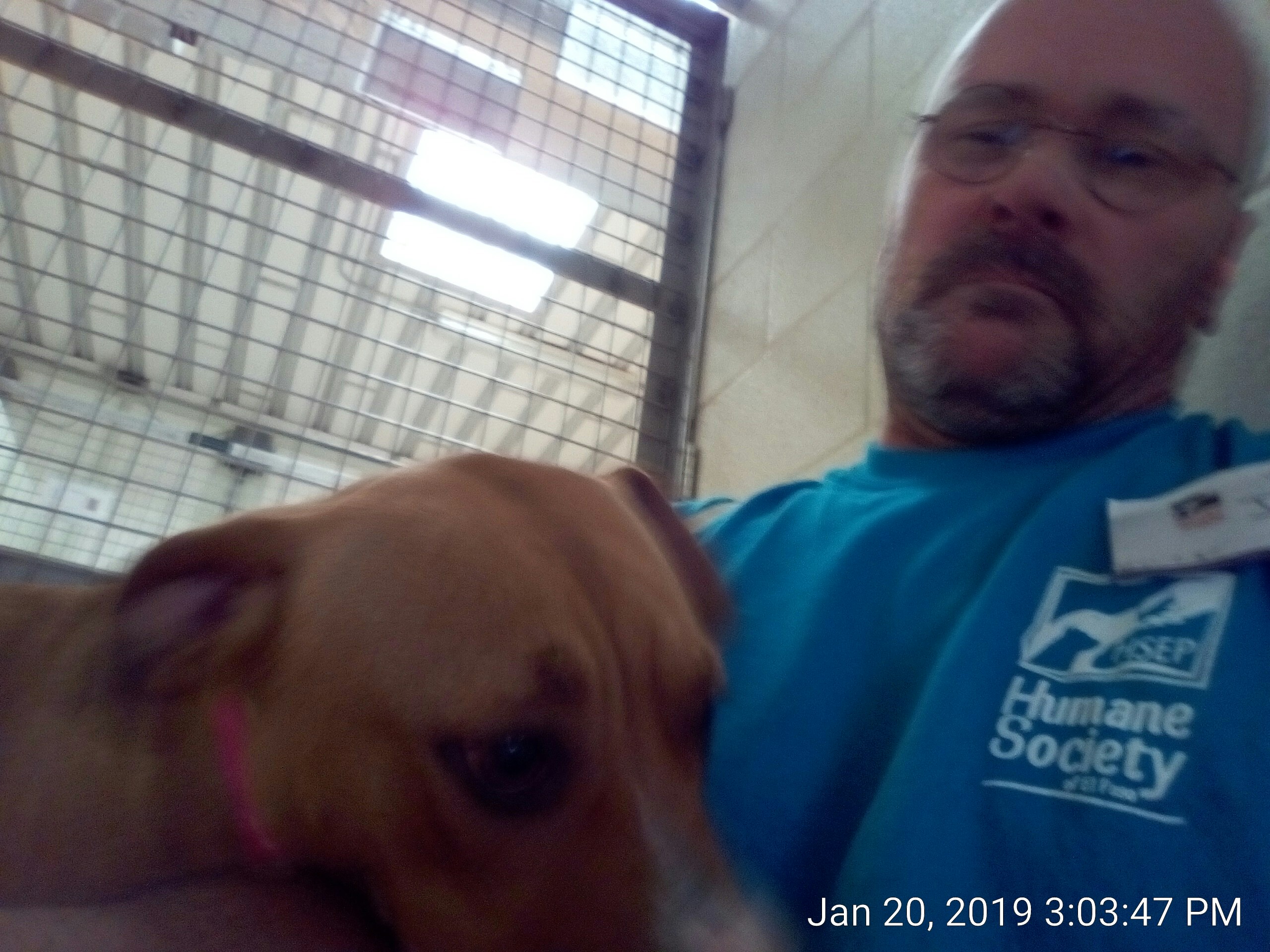 Most of my pics of her came out like this because she was obsessed  with licking my beard.  I tried to squirm away but she was fast: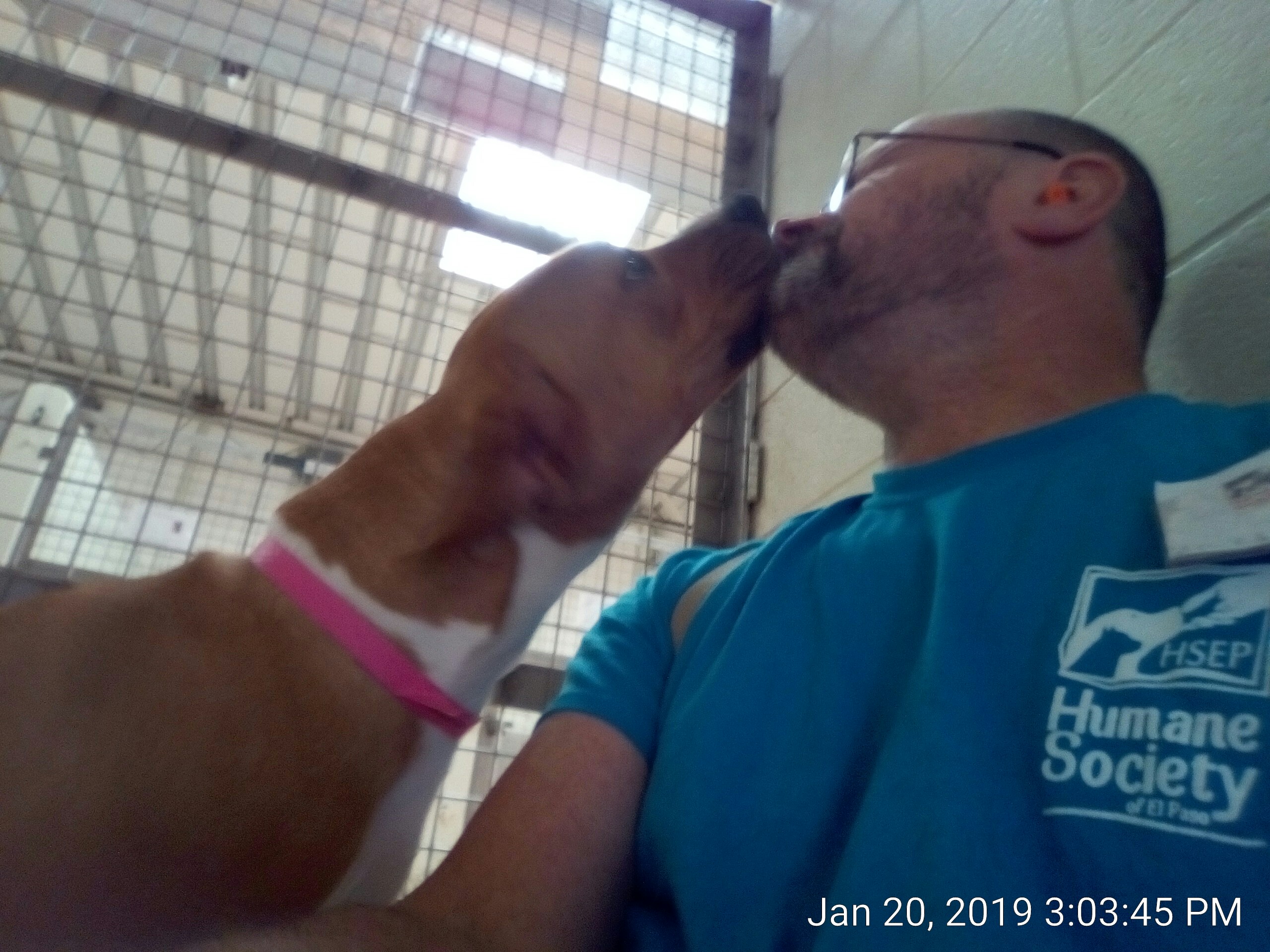 Twix was a painfully thin Doberman.  He was thin when he was picked up off the street then got something at the kennel and stopped eating for a while.  He was nervous and I never got a still shot of him.  Yes, I always wear earplugs in the kennels.  It gets quite loud sometimes with all the barkification.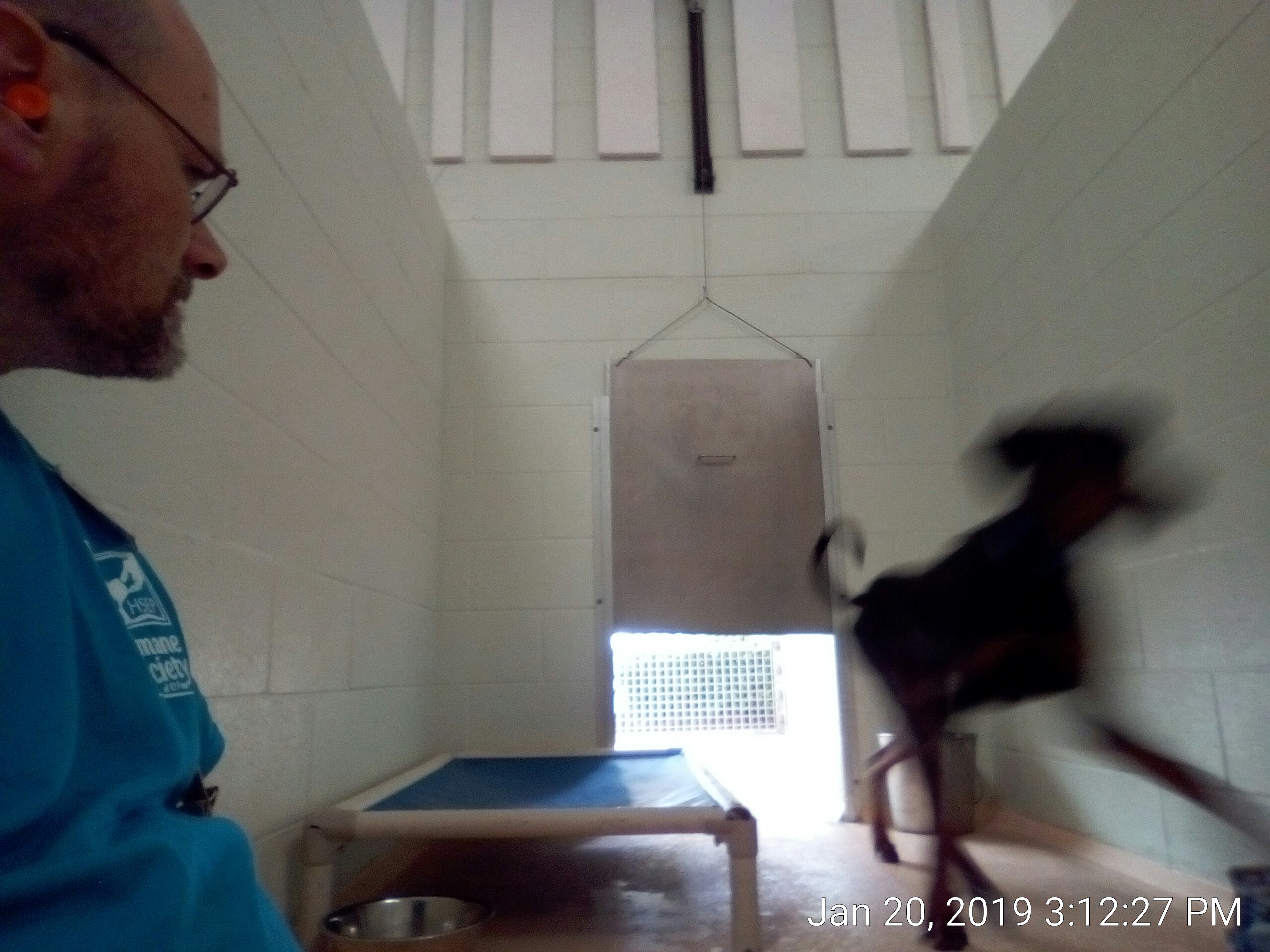 He was quite timid.  You could tell he craved human interaction but anytime he got distracted he had to creep… up.   to… me again, wary of what a human might do to him.  Dobies are seriously smart (top 5 in dogs on most charts) and very sensitive to what their human is doing and saying.  Remember to speak in kindly tones to your doberman.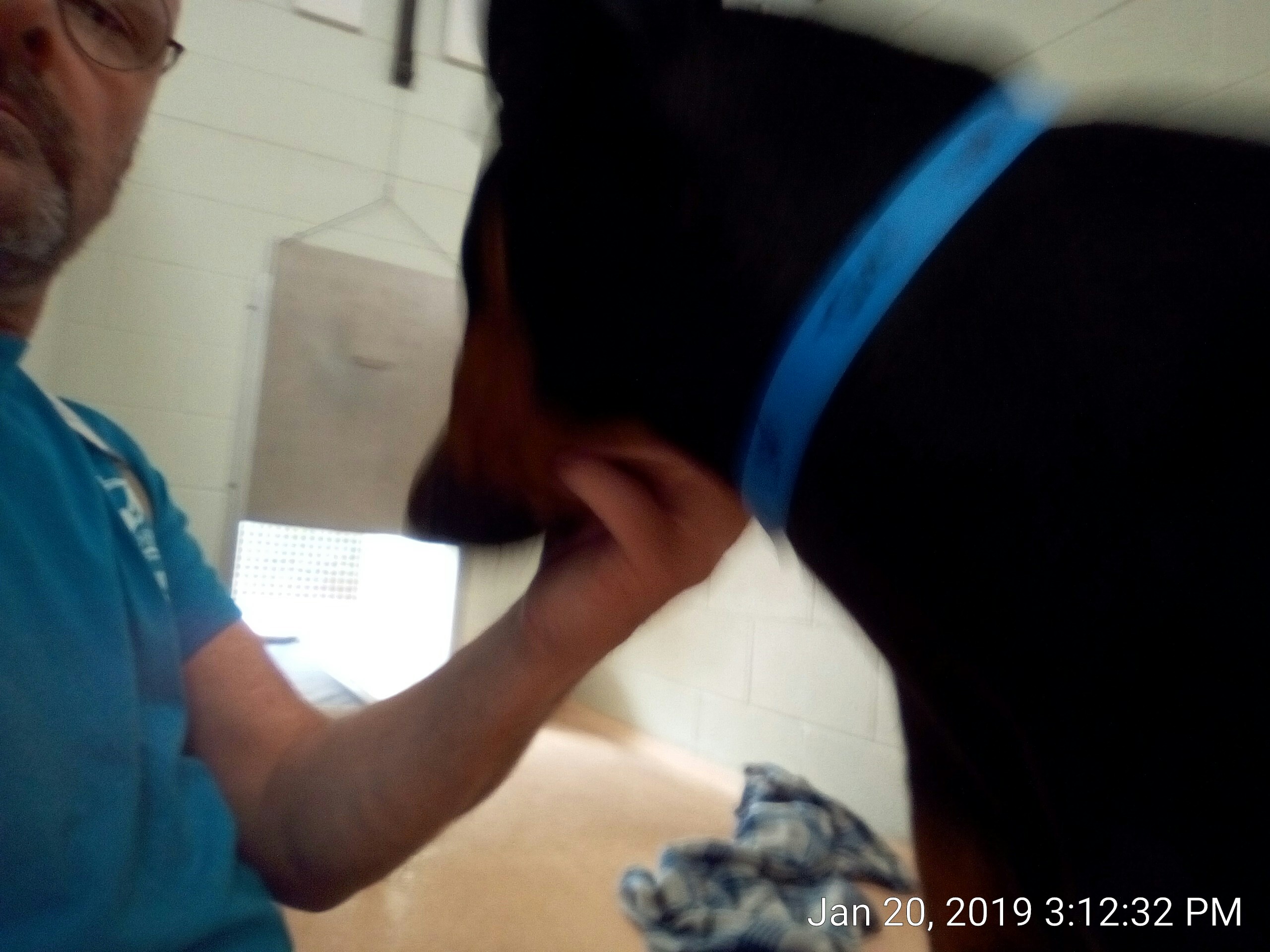 Future, some kind of retriver mix.  Supposedly 1yo but lots of puppy in him making it hard to get a pic: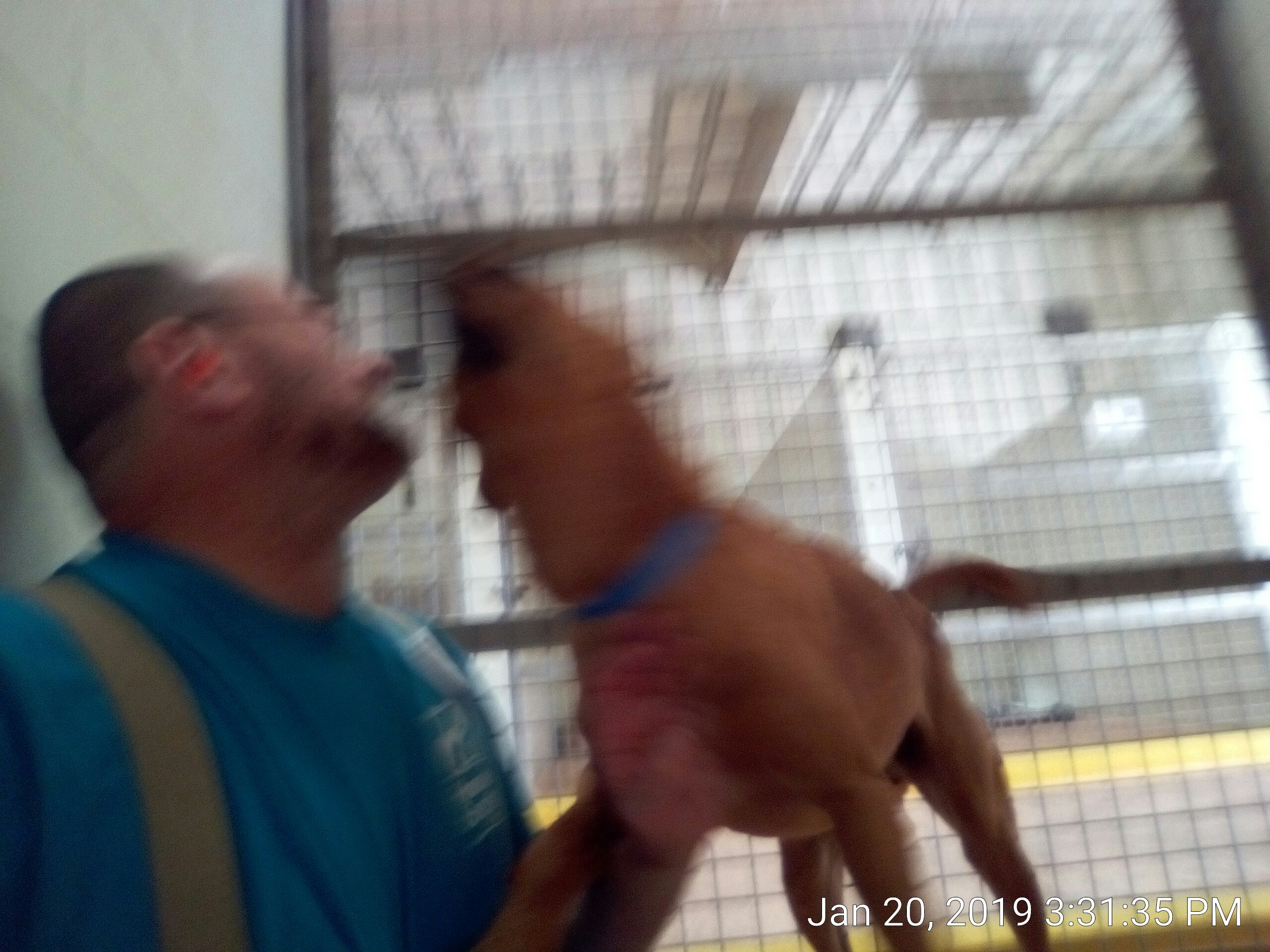 Domino, a male pit who had recently been snipped – the reason for the collar.  It didn't prevent him from rolling over onto his back with all his legs flopping around: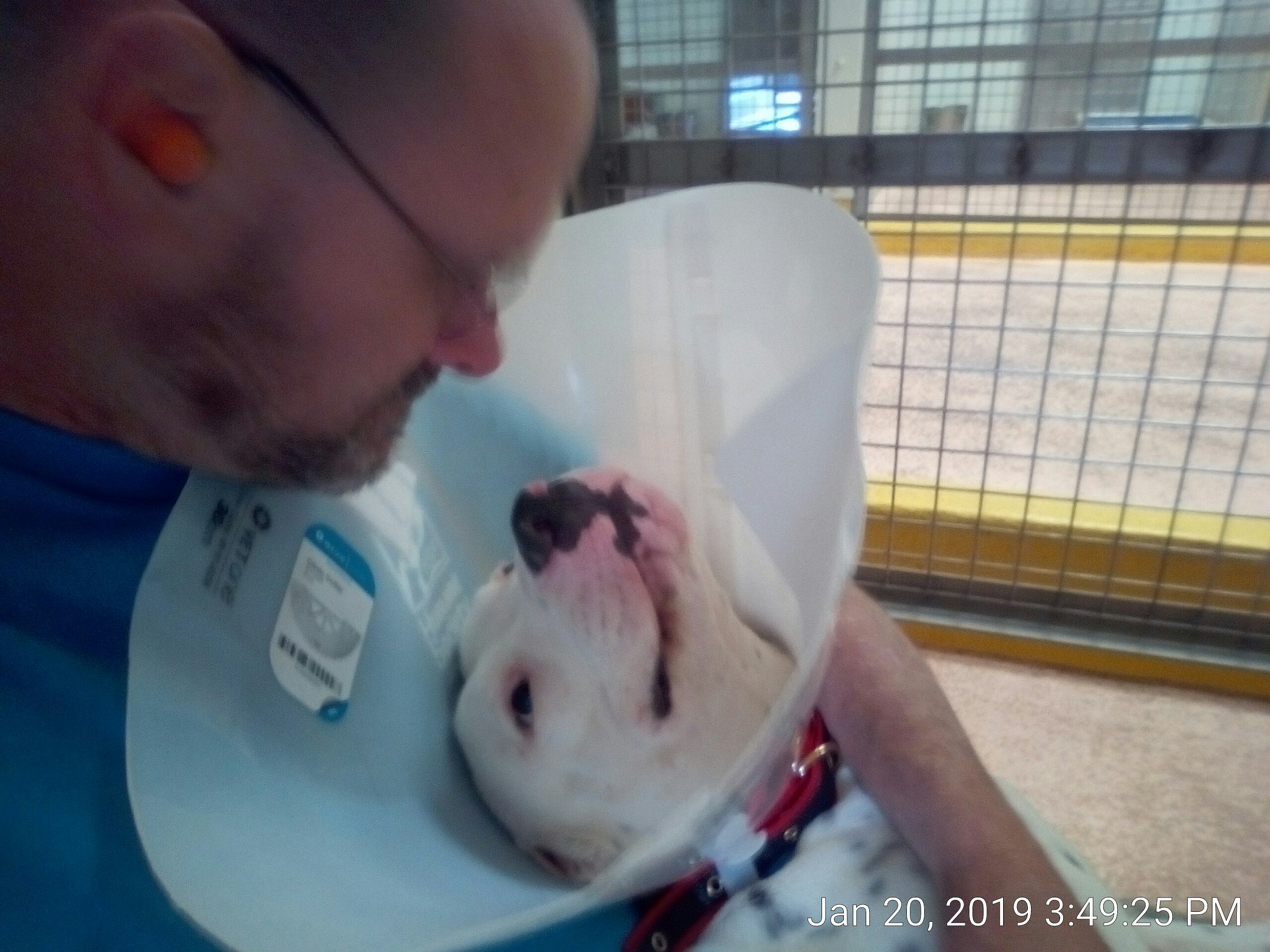 Pits have the pinkest, softest faces!
He was so strong and so keen for human touch that he worried me a bit;  a punch from the edge of that collar could have easily opened a cut on the forehead or bridge of the nose.
At one point I was sitting and he walked up to me so that both of our heads were encased in the plastic collar.  So what's it like to be nose-to-nose with a pit bull in a tiny enclosed space?  Really nice, as it turns out.  People need to treat these dogs better.  They are not naturally mean.
Reminds me a bit of the "scary black rifle" thing.  Tacticool wannabes are drawn to them because they are intimidating to others.  So they are overrepresented in bad behavior like mass shootings.  Same with pits;  they are attractive to ratbag humans because the dogs are intimidating to others. The ratbags treat the dogs poorly and the dogs' powerful build and persistence makes them deadly when maltreated.