relo: Ash Fork to Williams AZ
temps in Ash Fork
Daytime temps in AF were in the high 70s to low 80s for the forseeable future, so it was time to trundle down the road.
eastward to Williams
Williams relies heavily on its status as a Route 66 town and being the Nearest Real Town this side of the Grand Canyon. Food and fuel were expensive but not eye-wateringly so.
I stocked up on staples at a real grocery store (Safeway) and with careful shopping wasn't too far out of line with my 14day food budget ($108 vs $100 optimal).
I washed a load of clothes at the laundromat but the driers were all full. I loaded up the wet clothes to hang up at the next campsite rather than sit around in the ratty 'mat.
finding a spot
There is a dispersed area a few miles north of town.
The open areas here are infested heavily used by larger rigs, so I trundled a bit further into the forest. One spot looked promising. Usable Tmo and Verizon. ~6,800ft: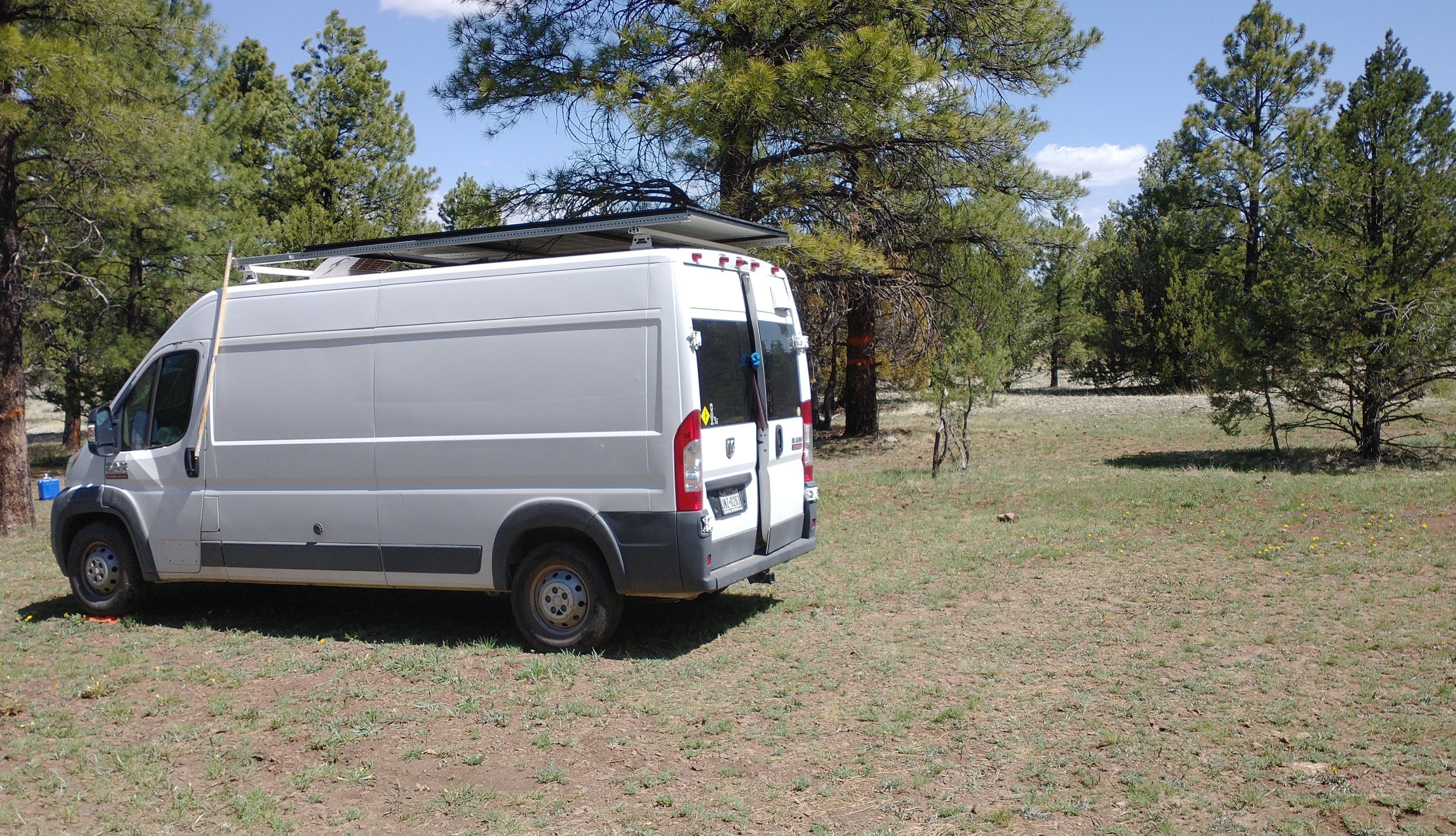 solar assessment
I hopped out and used Sun Surveyor to confirm a position where I could feed the solar from about 8am to 6pm. That will be welcome as temps here will be in the 50s and 60s (F) with nights around freezing. No need to put out the portables.
clothesline
I ran some paracord between two Ponderosa (?) pines and hung out the laundry. In a couple hours it was dry.
decanting propane
Since the weather will be colder I took the opportunity to transfer propane from the 20# tank to the 1# greenies. If weather allows a full 14d here I'll be ready to refill the 20# on the way out of town.
comments
twitter comment thread for this post