odds and ends from Yuma AZ
kool corner
Presently at Kool Corner, a spot among irrigtion canals, agricultural fields, and rocky BLM land.

The landscape visible in this pic appears to be bulldozed rock moved out of the way when the irrigation canals were built. Actual rocky hills are behind me in this pic and over the berm on the left. The van is the white block about 1/3rd from the right edge.
The sunsets are lovely: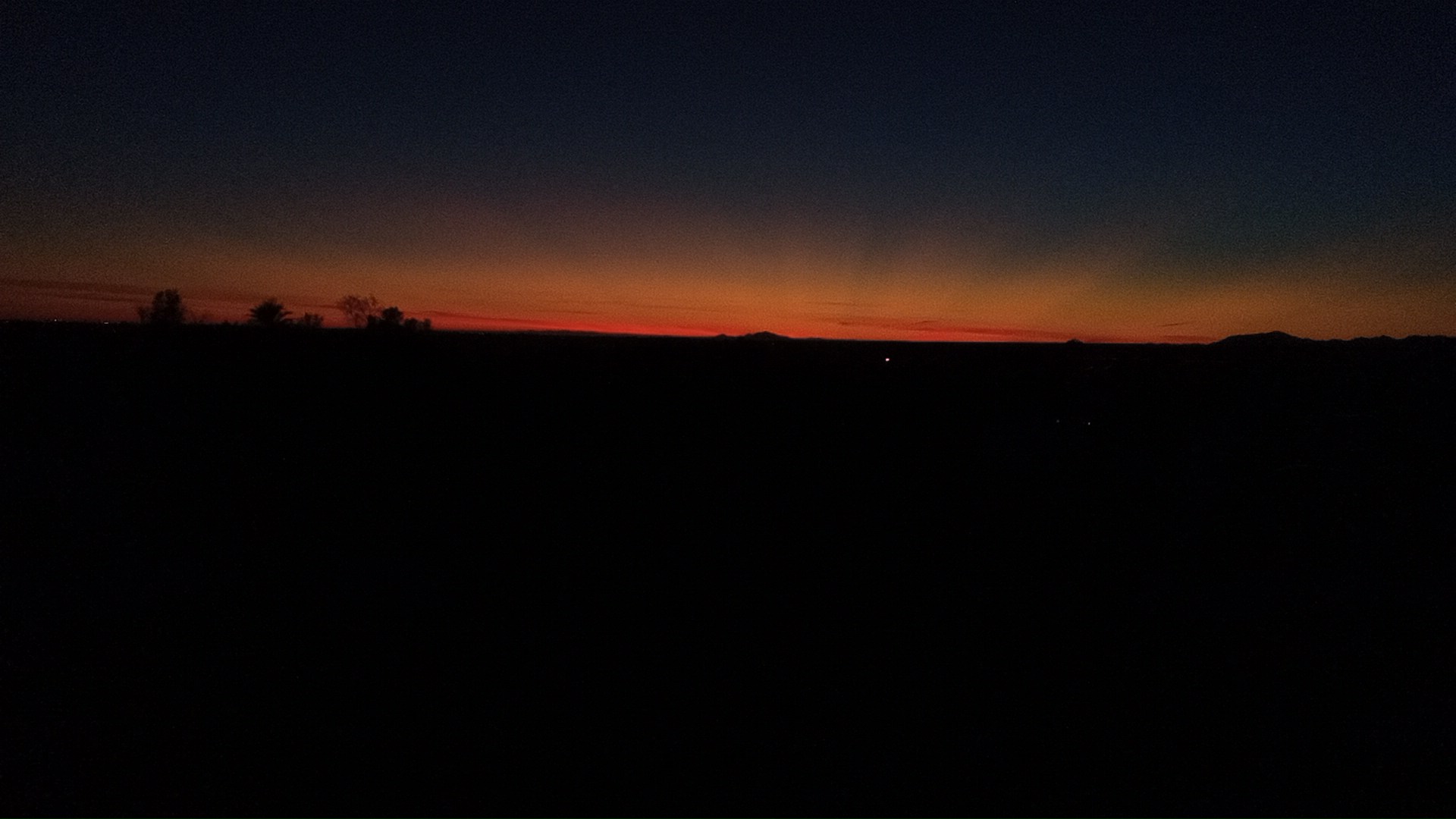 The temps have been mild but winds have been quite strong at times and flies were bad the last couple of days. There is a little horse ranch (?) to the SW so maybe the flies are associated with SW winds? Haven't noticed.
I hung some netting up today and the flies are much decreased.
relo
I have a couple Amazon packages coming in this week and will scout a new position after reprovisioning.
mobile data challenges
I have no usable OTA signal here and the cell data goes from usable for light browsing to unusable:
64 bytes from 8.8.8.8: icmp_seq=85 ttl=116 time=37557 ms
64 bytes from 8.8.8.8: icmp_seq=86 ttl=116 time=39811 ms
64 bytes from 8.8.8.8: icmp_seq=93 ttl=116 time=33866 ms
64 bytes from 8.8.8.8: icmp_seq=94 ttl=116 time=33259 ms

Yes, 30-second pings will do it. MVNOs are great for cost but when it gets congested the hind teat doesn't get much throughput.
comments
twitter comment thread for this post