I decided to walk the beach in the morning before it got hot.  I'd walked by this statue many times without reading the sign;  Seaside claims to be the terminus of the Lewis & Clark Trail: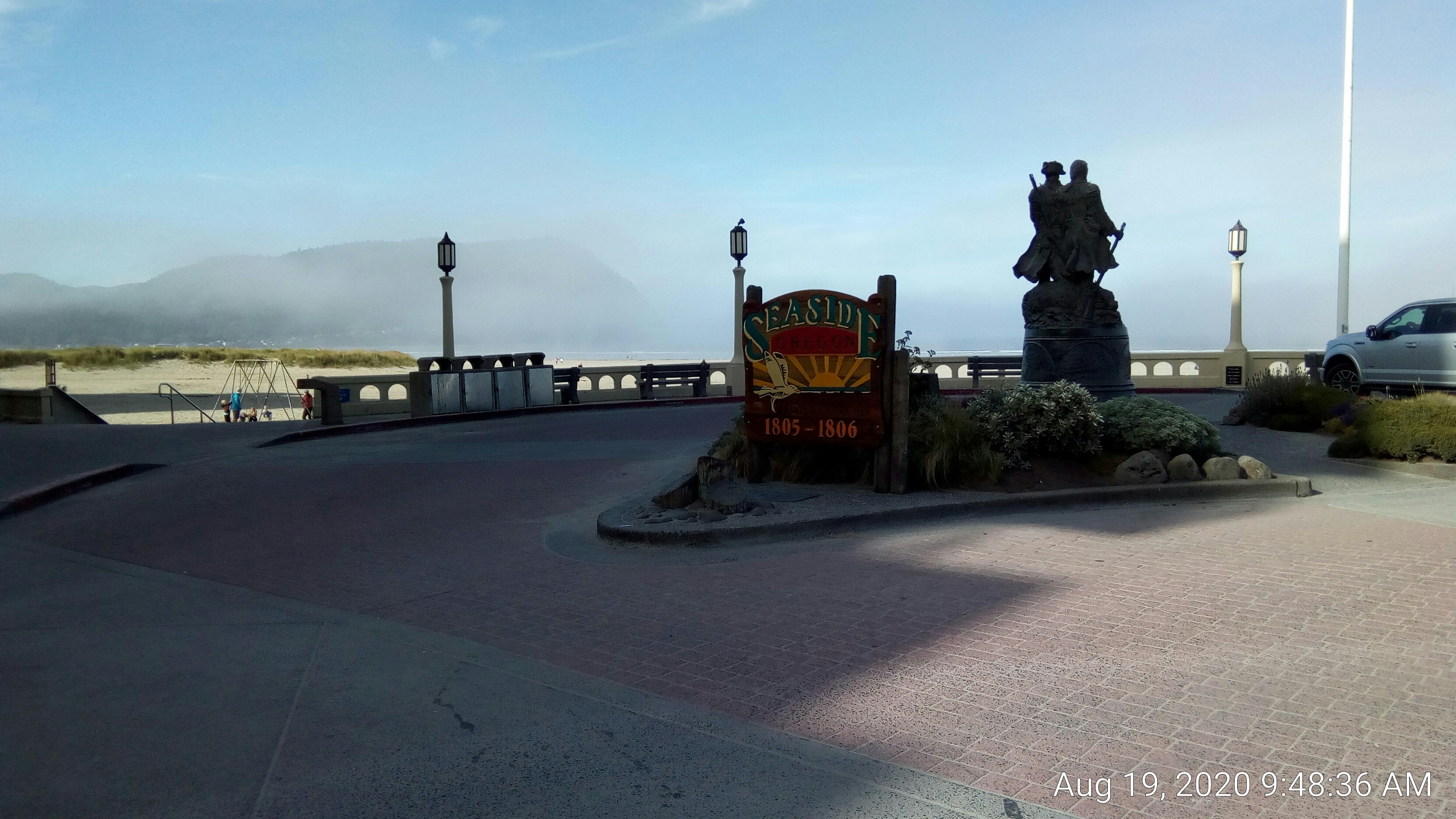 According to wiki:
About January 1, 1806, a group of men from the [Lewis and Clark Expedition](https://en.wikipedia.org/wiki/Lewis_and_Clark_Expedition) built a salt-making [cairn](https://en.wikipedia.org/wiki/Cairn) at the site later developed as Seaside
Muffin got her first full view of the ocean:
[caption id="" align="alignnone" width="3328"]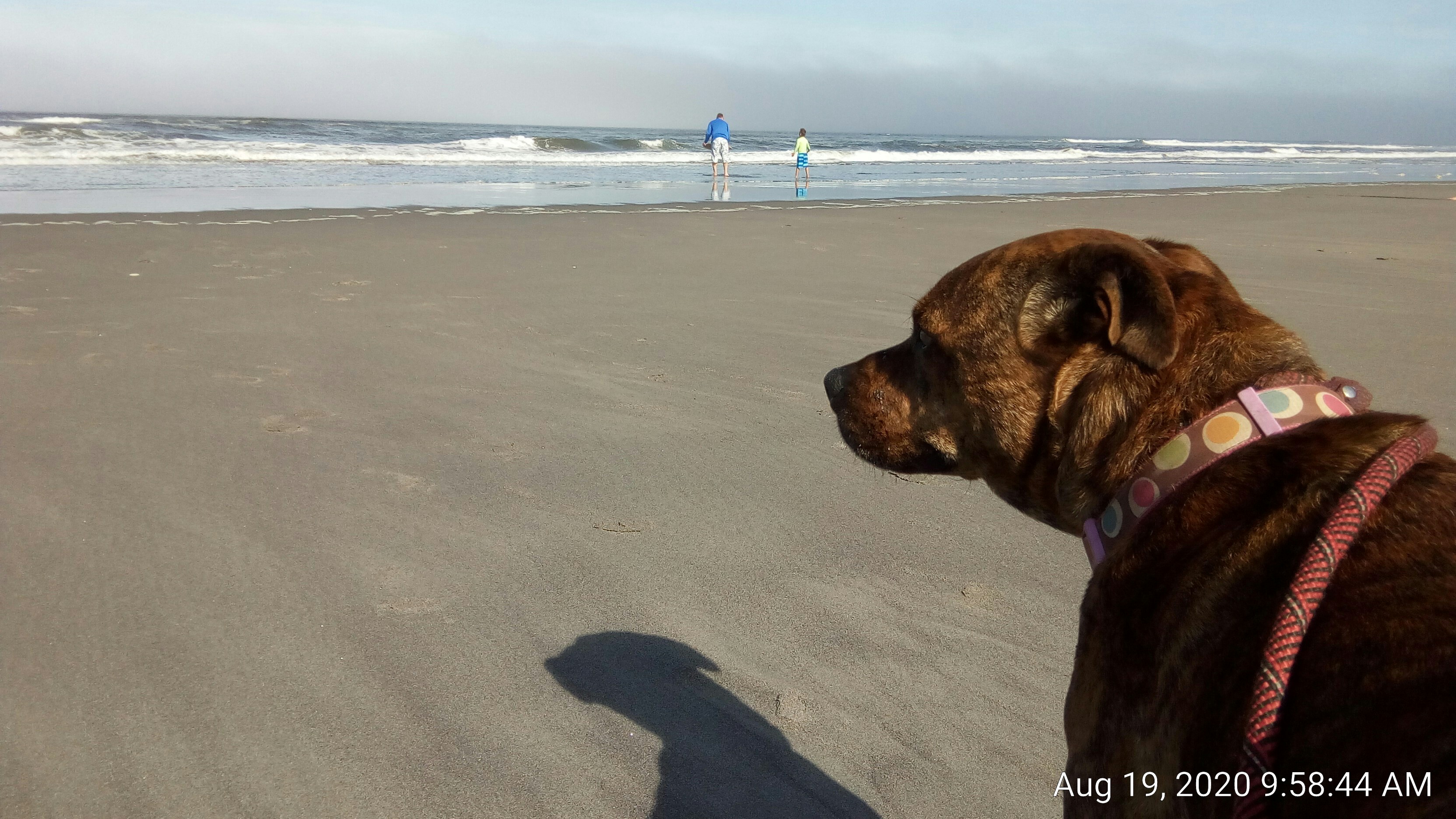 not impressed[/caption]
She didn't like the water touching her feet:
https://youtu.be/IKV9rcCWZ94
portland
After the beach walk we gathered up and headed toward Portland.  I stopped in at a Harbor Freight (first one I'd been near in a month).  I was there to pick up a small $15 desk vise for to reduce hand fatigue while lockpicking.  The next two recommended vises were $25 and $30.  My vises these days are significantly cheaper than my vices of yesteryear.
We stopped off at a local park to make dinner and walk.  Most people had dogs.  Muffin hopped up on a bench when I sat in the shade: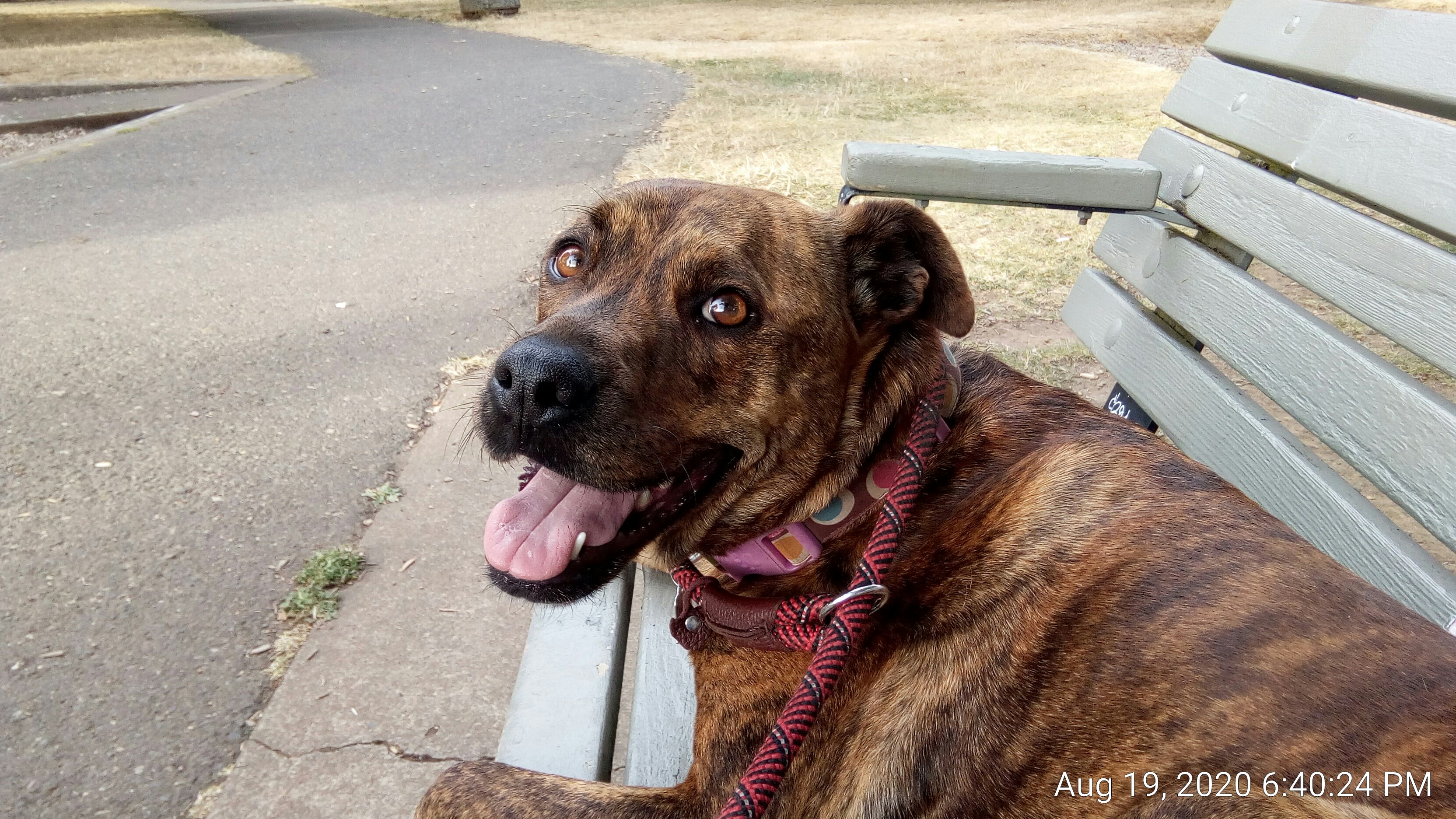 That evening I picked up a gyro for dinner and we found a parking spot near the "Division Street" area.  We walked up the street to the Imperial Bottle Shop and sat outdoors for a farmhouse ale and a marionberry sour.  Both excellent.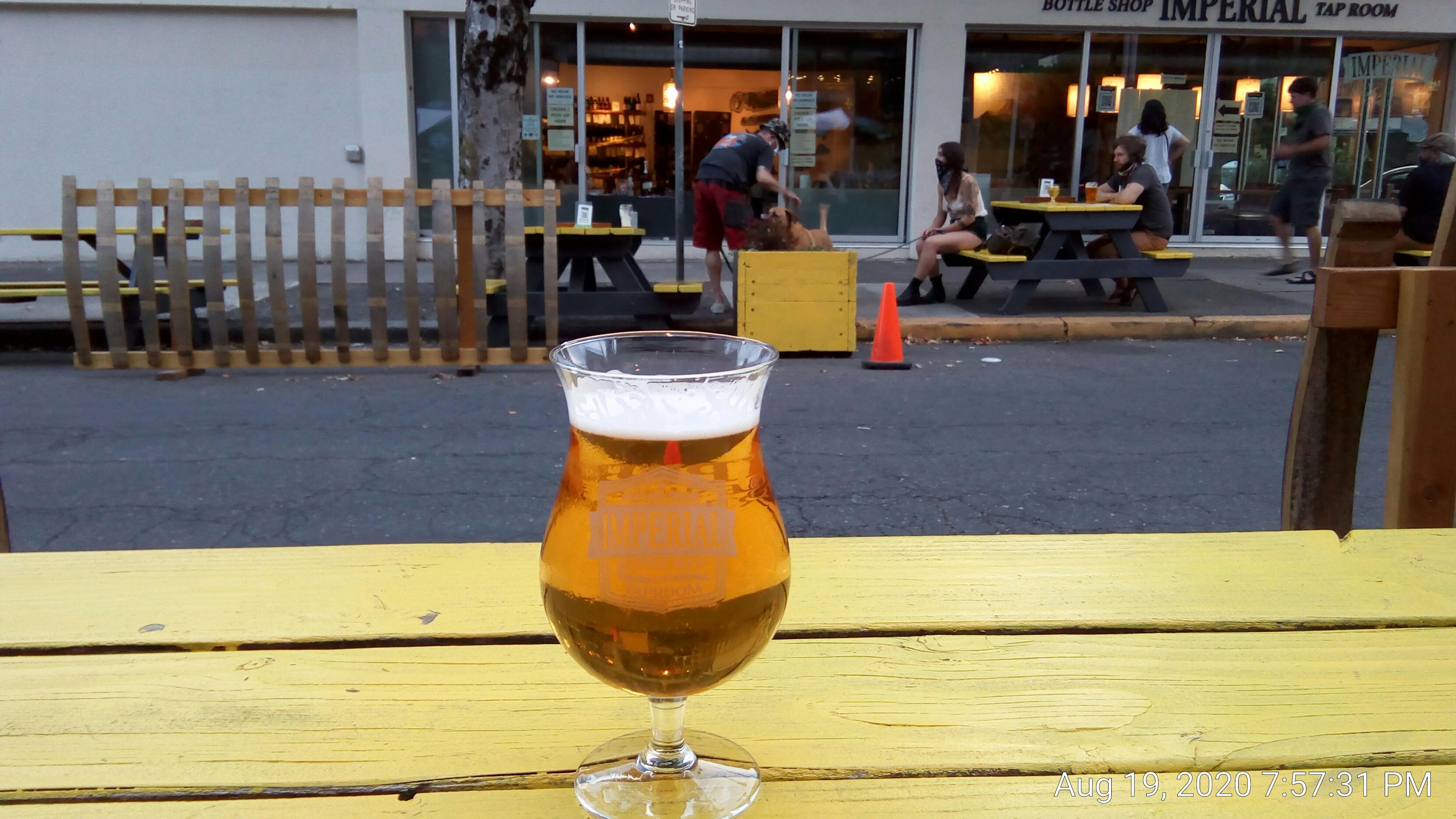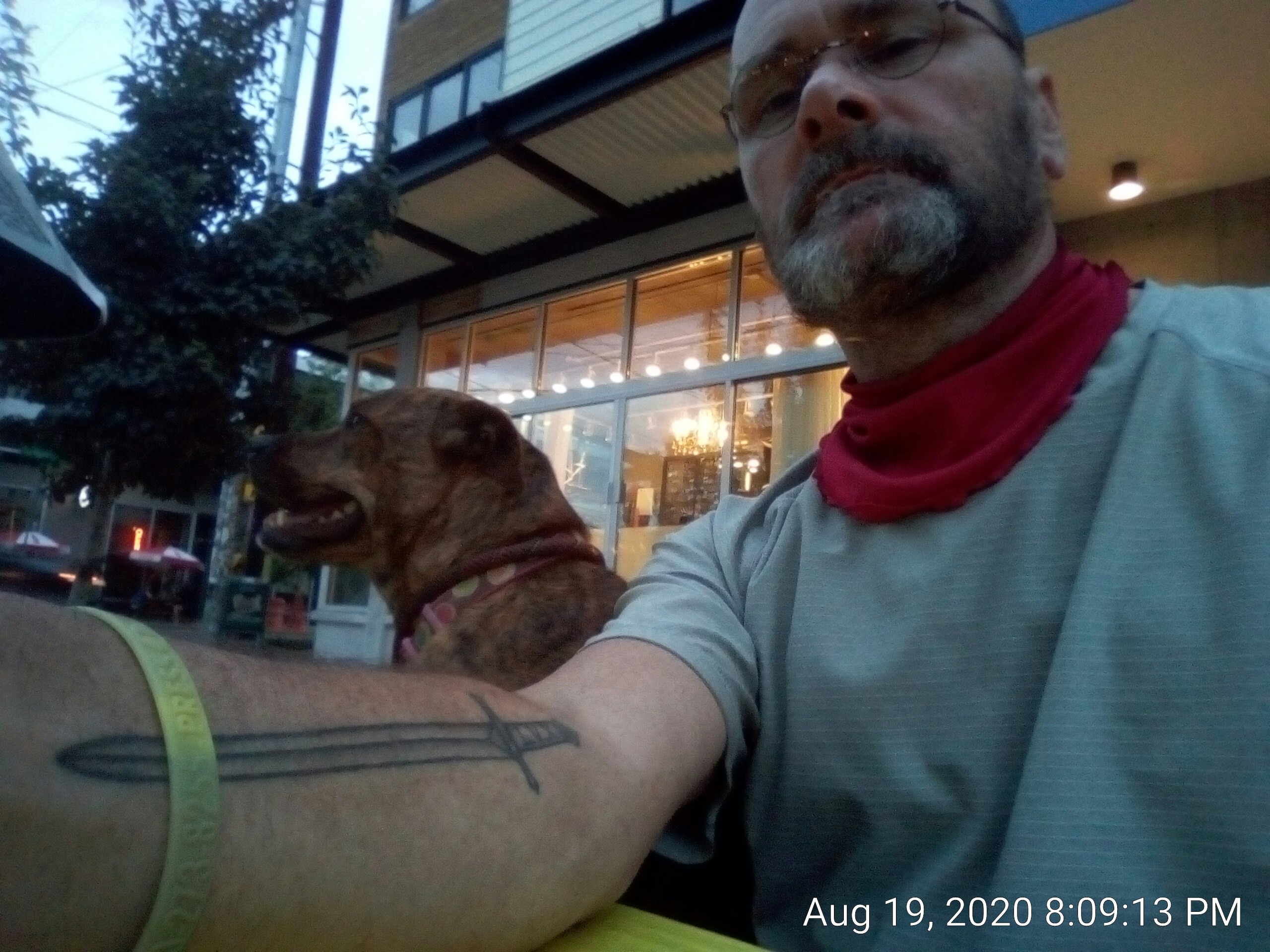 On the way back we eyeballed the "organic local frozen yogurt" shop but it was too busy.  Muffin has been keenly interested in everyone's ice cream.
Today I swung through downtown to pick up a package at the Whole Foods.  I have another one coming on Saturday so I'll be here at least until then.