Muffin and I took a walk up the road yesterday.  Some cattle haulers had gone that way earlier (fast, kicking up massive dust) and I could hear cows bellowing.
I am pleased there wasn't much litter to pick up on the way.
[caption id="" align="alignnone" width="2560"]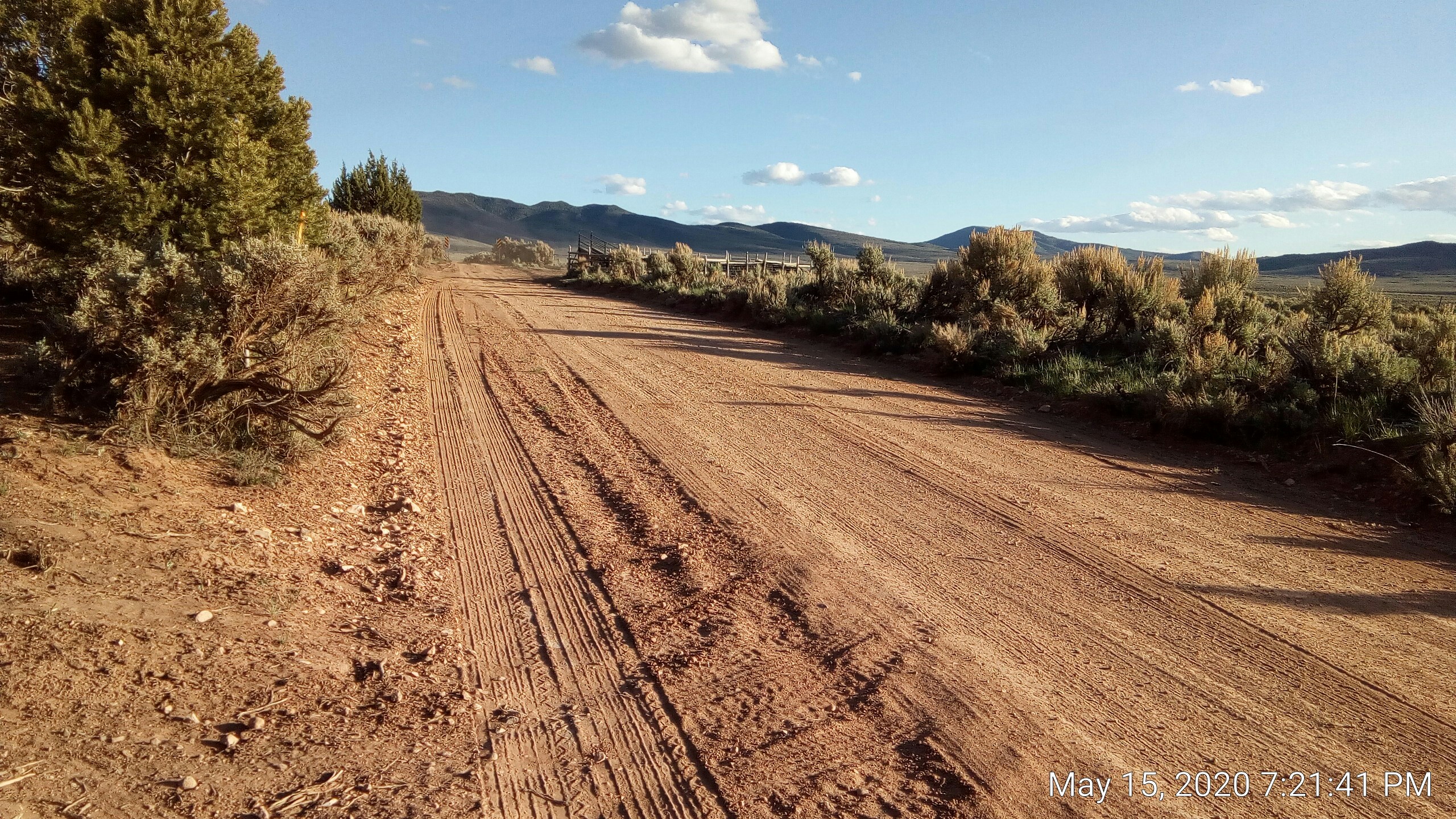 there are many cattle in a pen in this pic (center right)[/caption]
There is an old wooden corral on the right side of that pic.  I didn't want to get the cattle riled up with Muffin or vice versa, so we stopped there and walked back to camp, which looks like this: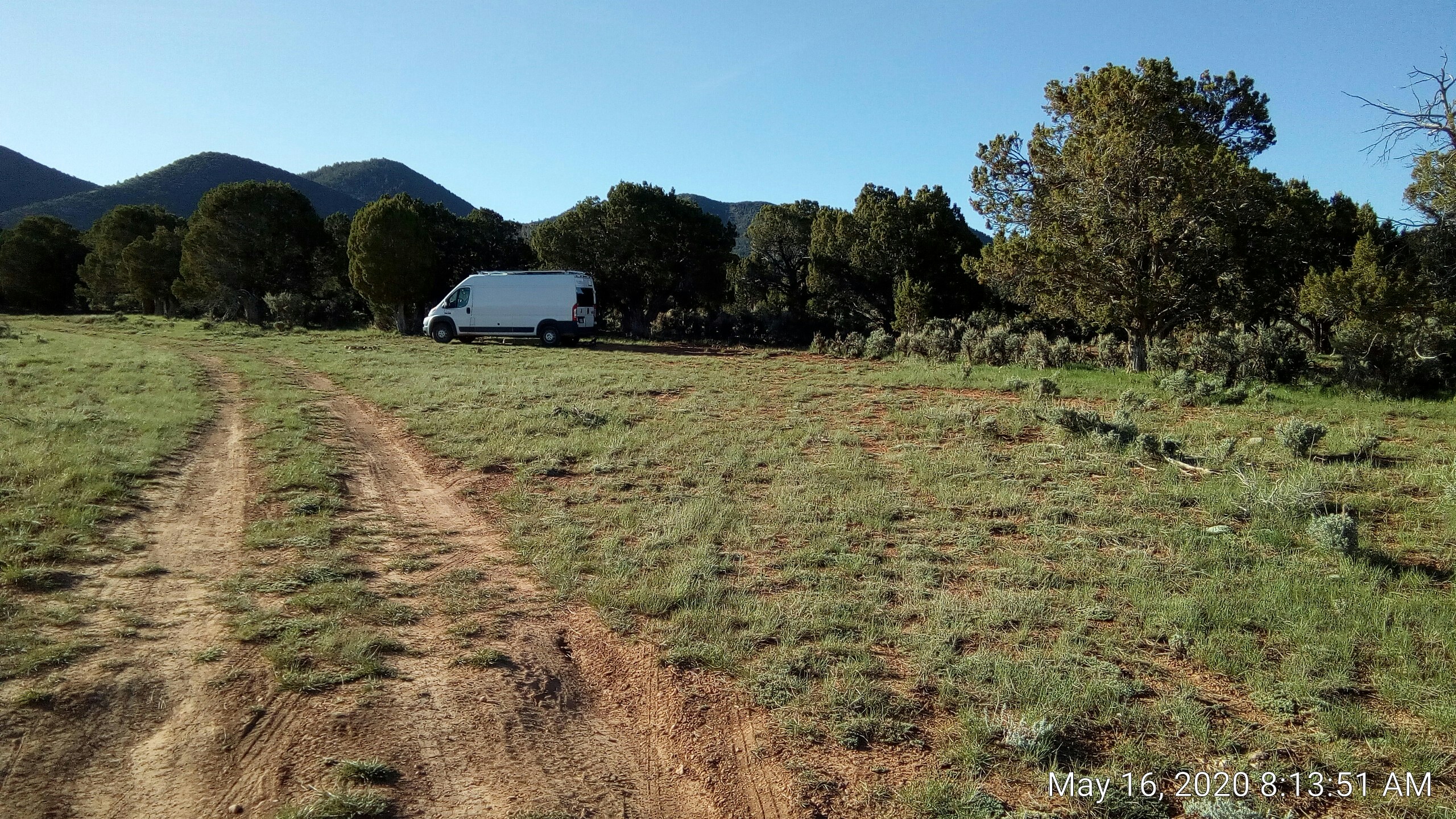 For dinner I boiled water to blanch some broccoli, and sliced onions and zucchini while it came to temp.  Dunked the broccoli and broke it apart.  Put the wok on the repaired Dragonfly and carmelized the onions first.  Then added the broc and zukes.
[caption id="" align="alignnone" width="2560"]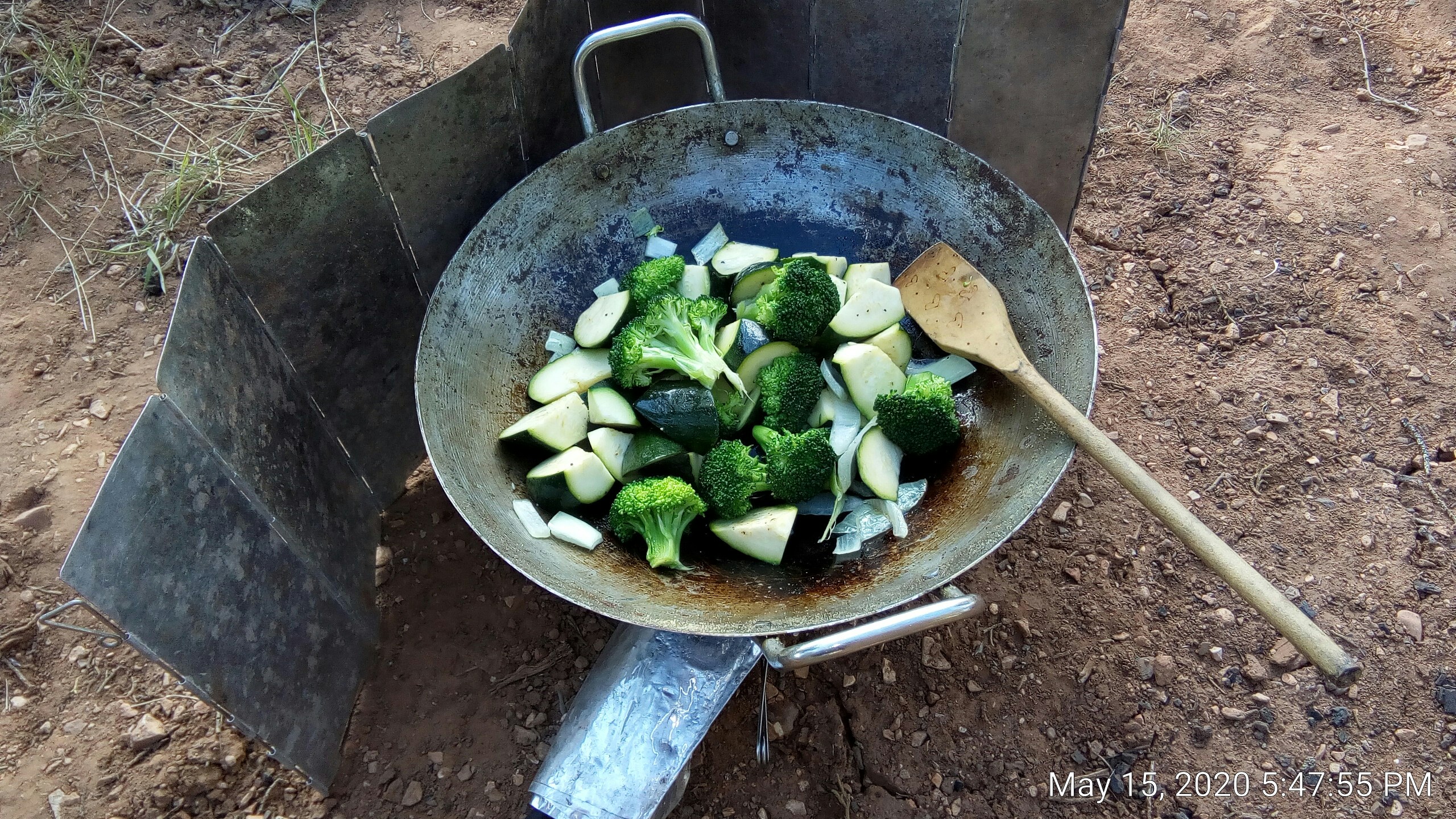 there are no cows in this picture[/caption]
After it browned up I added some soy sauce and ate all I wanted, about half.  The rest went into a heavy ziploc bag.  Because the fridge is so small I put the baggie in front of a fan until the contents were cooled before tossing in the cooler.
After the blanching water cooled I used it to fill Muffin's water dish.  She didn't seem to mind the light green tint.
Tonight's dinner was simpler.  Some jambalaya mix from Aldi with some canned pork added in.  I'll eat the veggie leftovers tomorrow and the jambalaya leftovers the day after.