new location near Fort Pearce, UT
botched delivery
I relocated via St. George, UT, as I was having an Amazon package delivered to a local business.  The package was delivered by the Amazon label was smeared on mine and one other person's package, rendering them unscannable by the business.  They are returning the packages to Amazon.  :-(
Fort Pearce
This morning's view took the sting out of the boogered delivery: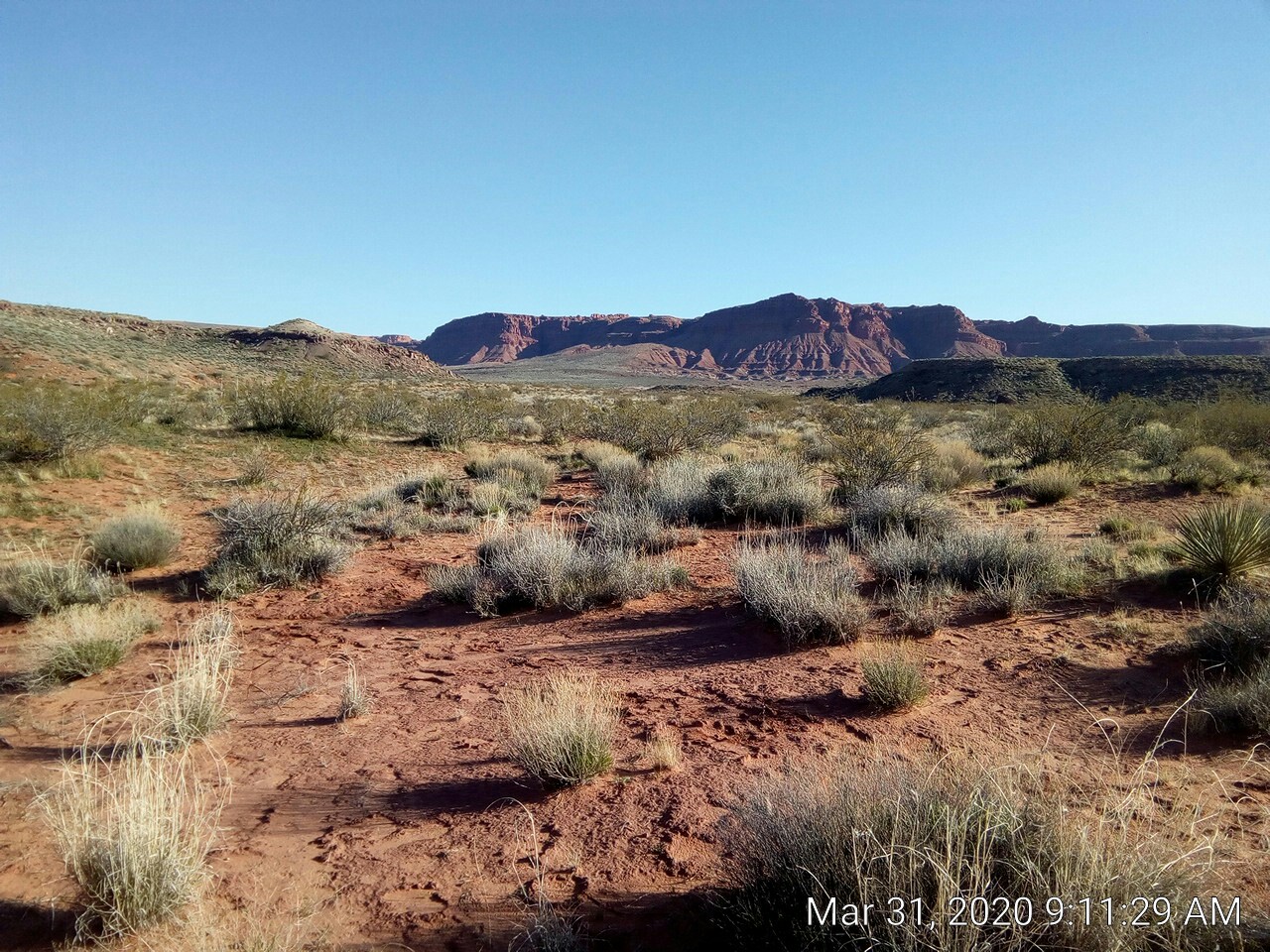 The fort, a small building, was built by Mormon folk who wanted to protect their herds from marauding locals.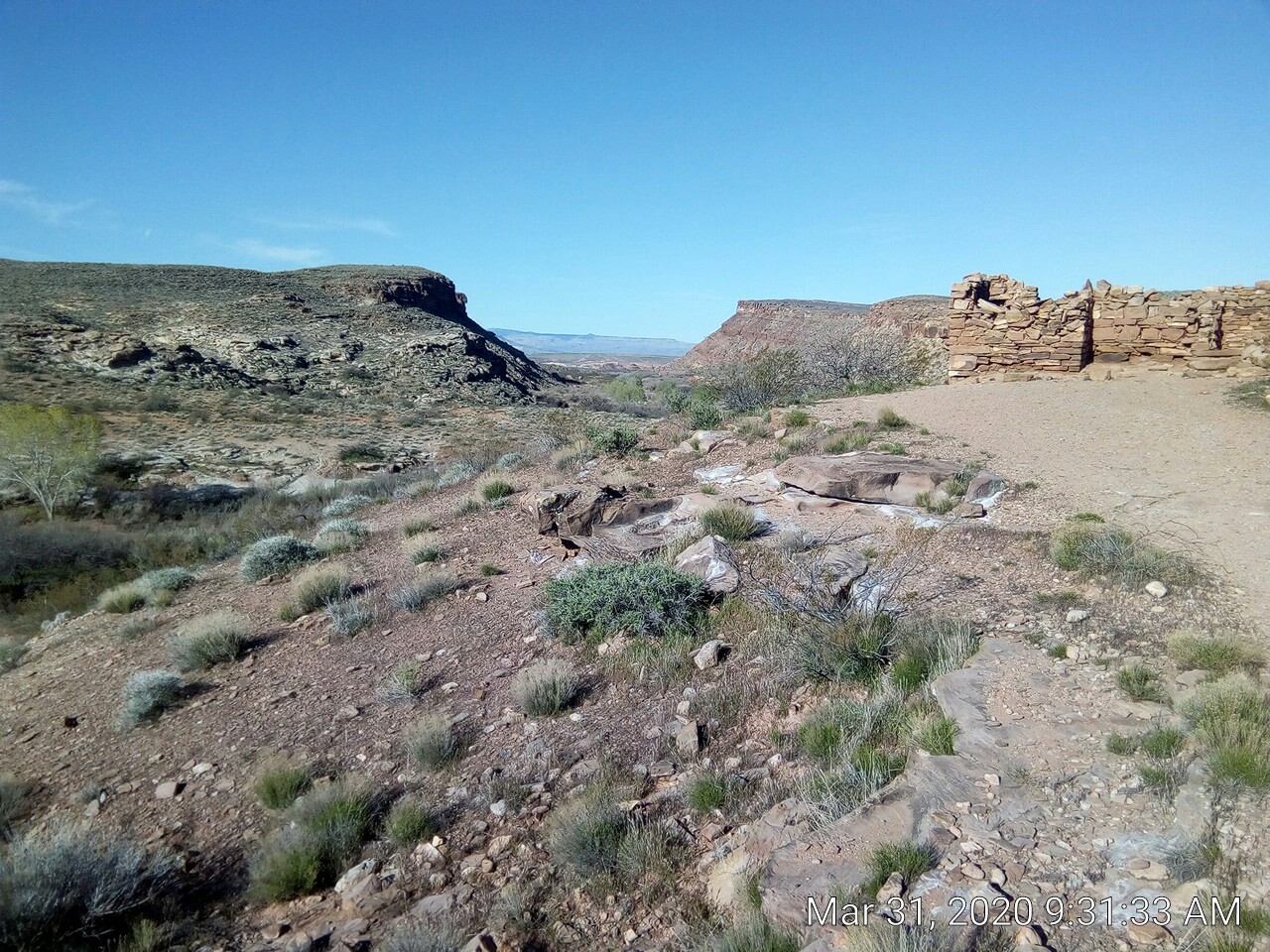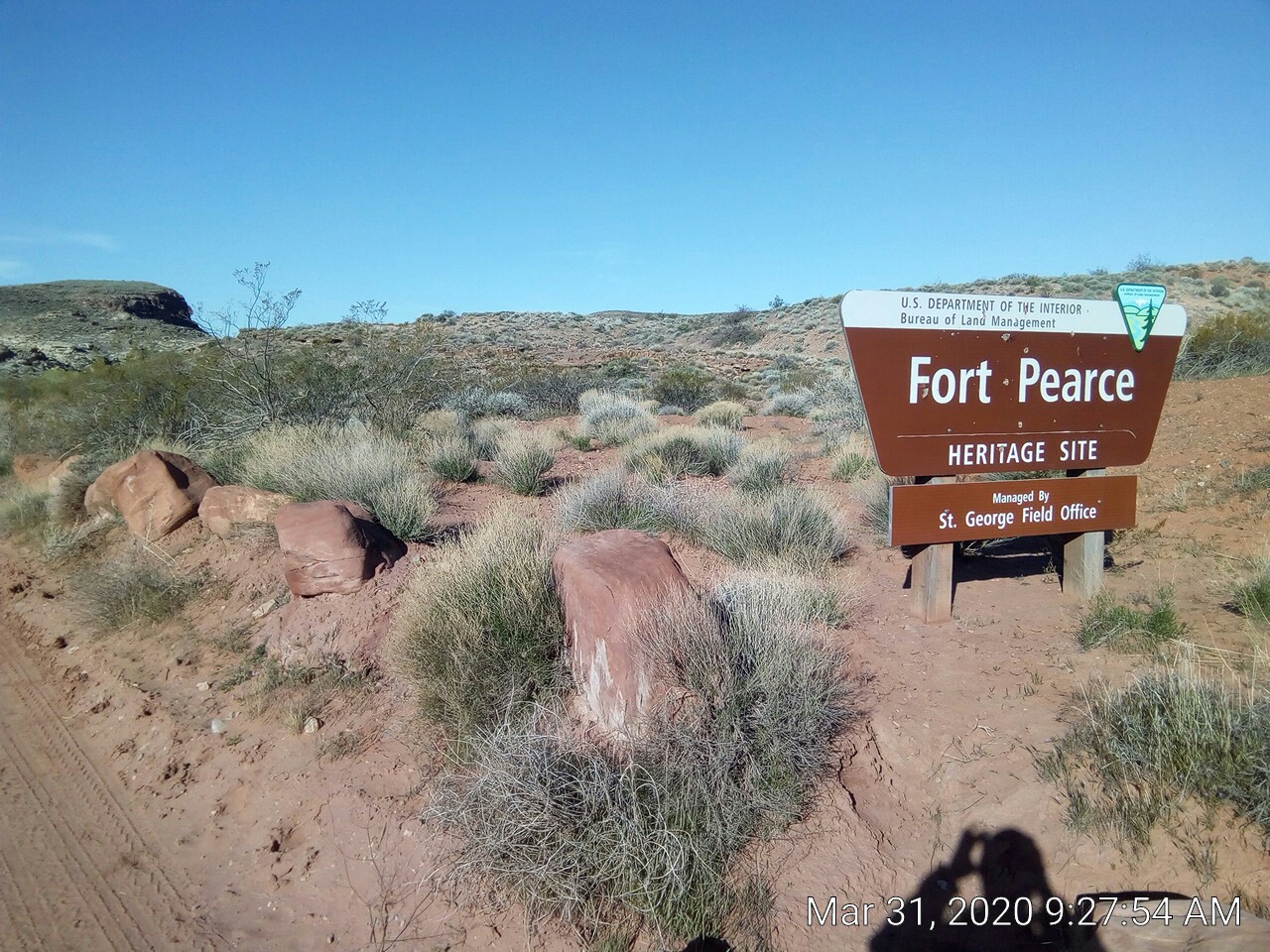 unleaded
I made good on my threat to start running the Dragonfly on unleaded.  Not much different from coleman fuel other than a bit more smoke during the priming (initial lighting before the fuel vaporizes).
The reason for the change is the greater availability of fuel although the decrease in cost is a nice side effect.  Unleaded costs about 1/4 as much as CF right now, and about 1/3rd of the walmart generic version.
bandwidth
had to take a few runs at writing and posting this - I have 1 bar of Vz out here but bandwidth is brutally restricted.