how I came to spend $24 on lunch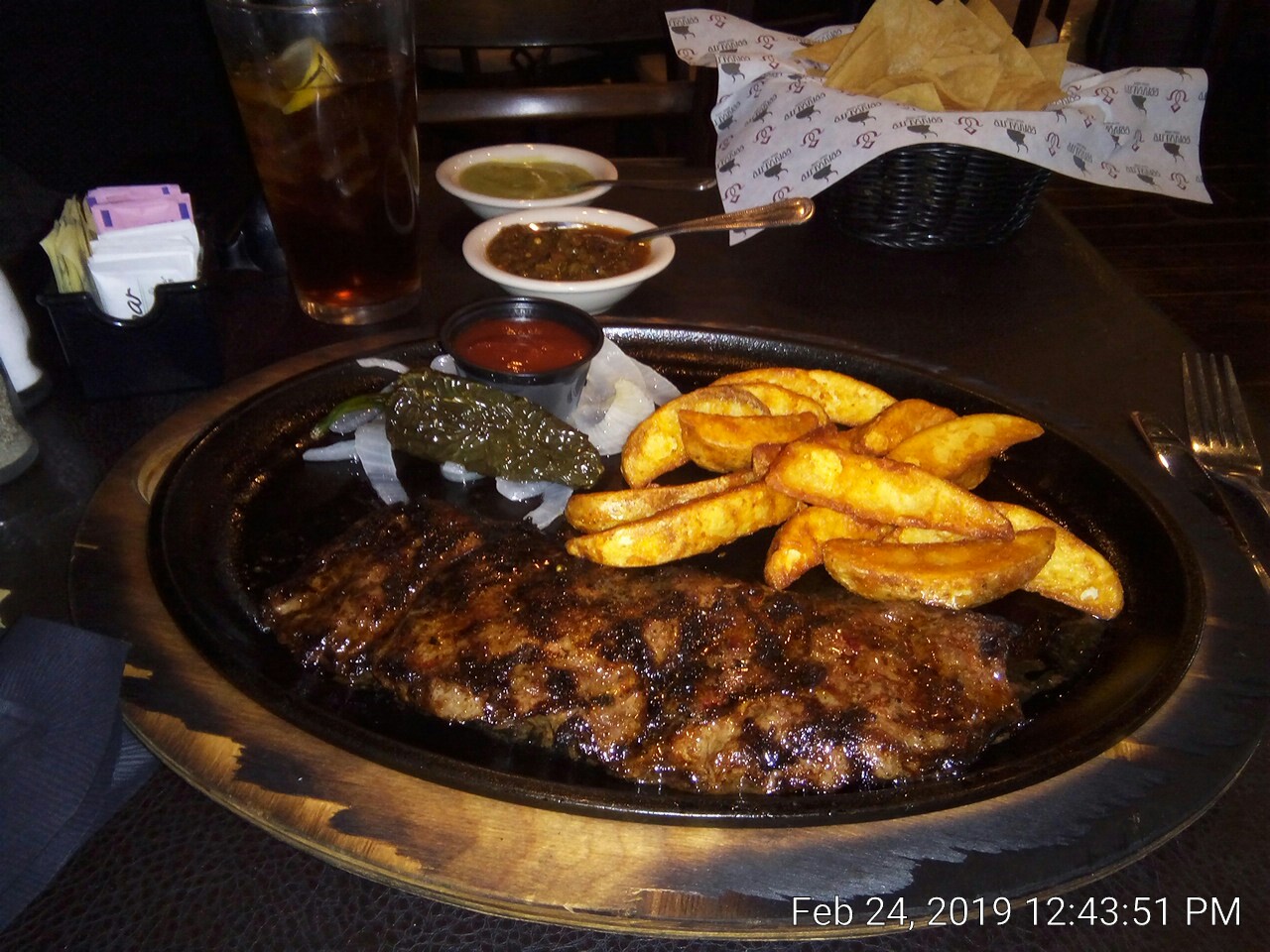 I don't eat a lot of meat.  It's expensive, doesn't keep well uncooked, etc.   I'm also not a fan of factory farming.  When I do buy beef I get a smaller piece of grass-fed so they weren't tearing up their stomachs with corn (and antibiotics).
But from time to time I crave beef.  I've been sniffing around for an opportunity to get a steak somewhere.  About 1.5 weeks ago I decided to do it and Corralito (an ELP restaurant with a few locations) was a front-runner.  I drove over to the one I'd been passing and pining over.  The parking lot was jammed and in overflow.  What?  I'd never seen it so full.
Oh.  It's Valentine's Day.
Being both MGTOW and immune to holidays I'd forgotten all about it.  I put it off again until yesterday, when I stumbled across another _Corralito _around lunchtime.  Although they are a normal steakhouse and do normal steak-y cuts, the arrachera (a marinated skirt steak) is what they are known for.
It was excellent.  The normal side would have been baked potato, but I can pressure cook those  in the van.  So I picked the steak fries since I don't fry anything.  They were deeply browned and flavorful.  I even ate some of the roasted jalepeno.
The iced tea was spot on, not astringent.  The service was Old World gentility, attentive and gracious.  Totally worth $24, though I don't have the funds to do that very often.  Maybe I'll make it a tradition to have my birthday dinner there.